Smart speaker maker Sonos files for IPO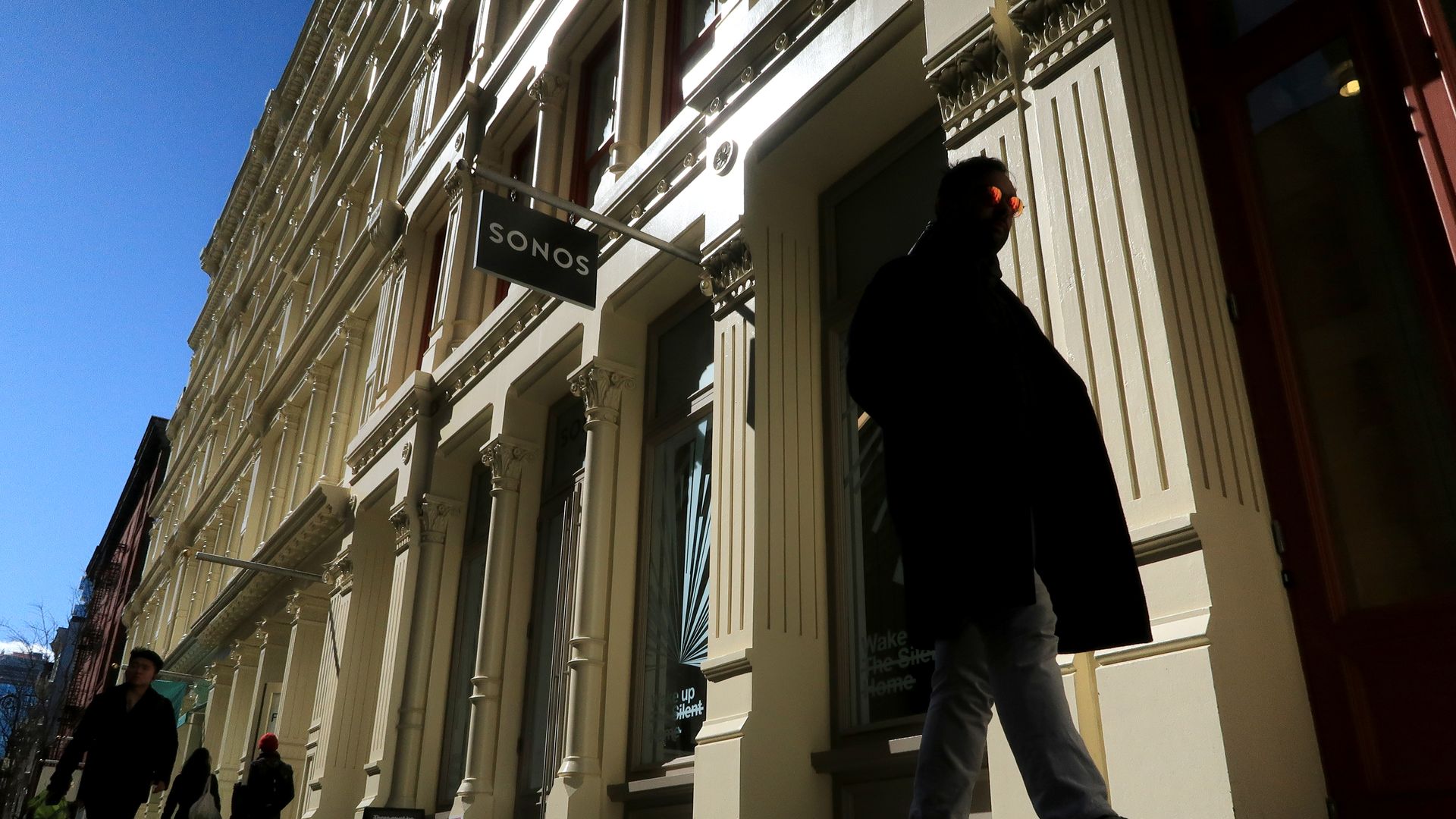 Smart speaker maker Sonos on Friday filed for a $100 million IPO.
Why it's a big deal: Because this will be a test of market appetite for a pure-play hardware maker, at a time when service providers (and Sonos "partners") like Apple, Amazon and Google are also offering smart speakers.
Sonos reports $13 million in net income on $655 million in revenue for the six months ending March 31, compared to $15 million on $555 million for the year-earlier period.
It plans to trade on the Nasdaq (SONO) with Morgan Stanley as lead underwriter. Shareholders include KKR (25.7% stake), Index Ventures (13%) and Redpoint Ventures (5.2%).
Notable risk factor: "We have historically maintained, and we believe our customers have grown to expect, extensive backward compatibility for our older products and the software that supports them, allowing older products to continue to benefit from new software updates. We expect that in the near to intermediate term, this backward compatibility will no longer be practical or cost-effective, and we may decrease or discontinue service for our older products."
Go deeper