Schumer issues stern warning about Trump's Supreme Court choice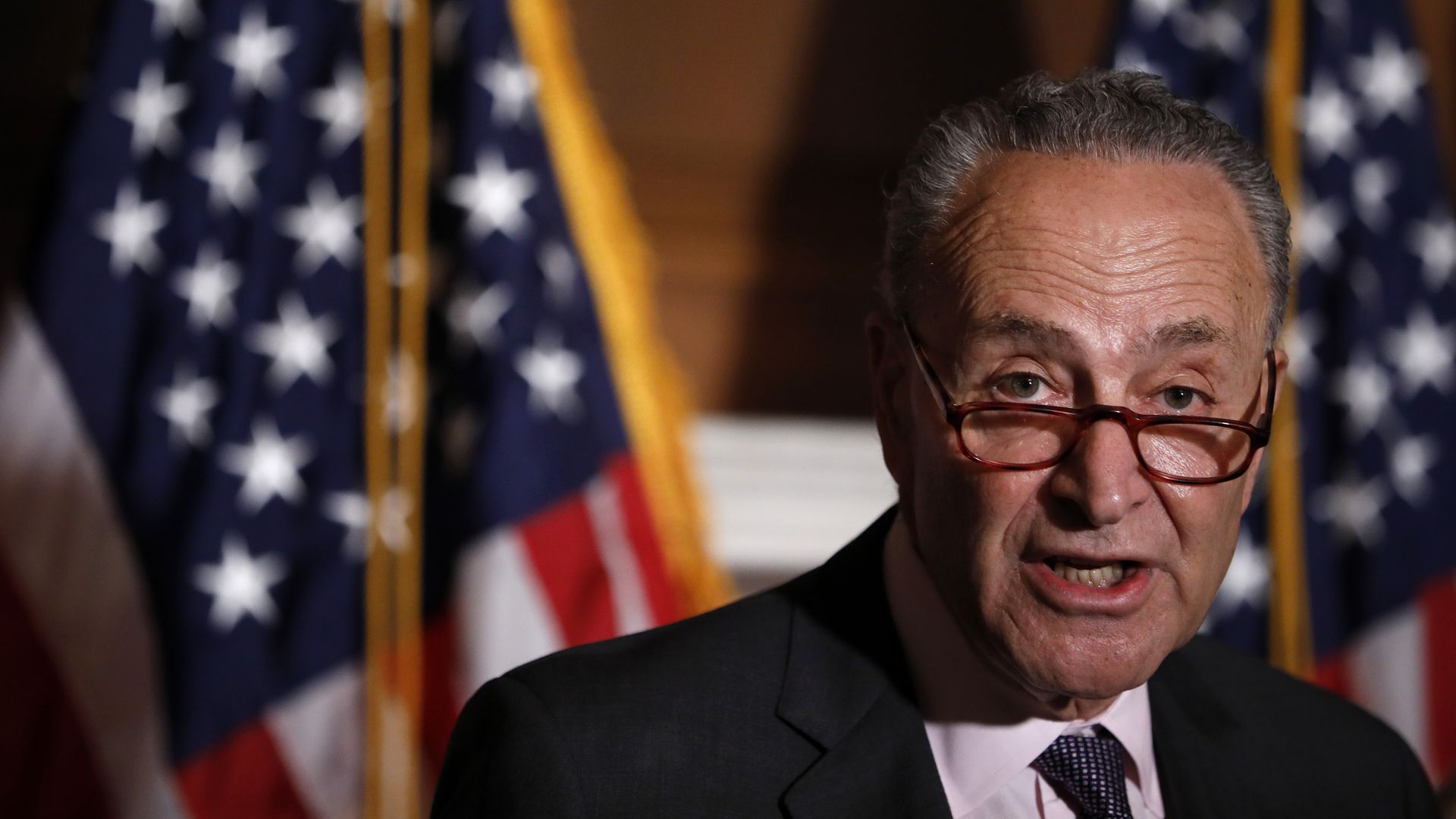 Just hours before President Trump is set to announce his pick to replace retiring Supreme Court Justice Anthony Kennedy, Senate Minority Leader Chuck Schumer (D-NY) offered a preview of the impact a conservative justice could have on the court, including rolling back abortion rights or the Affordable Care Act.
"It is near impossible that President Trump would select a nominee who isn't hostile to our health care law and health care ... who isn't hostile to a woman's freedom to make her own health care decisions."
— Schmer said on the floor
Schumer also used his address to swing at Leonard Leo of the Federalist Society — who helped craft and vet Trump's list of judicial prospects — citing conservatives' longtime goal of overturning Roe v. Wade.
The big picture: In describing how Kennedy's successor will have a crucial vote on a number of consequential issues, Schumer appears to be playing into a new Democratic strategy surrounding the SCOTUS debate, one which the party's leaders hope will energize their base ahead of the midterm elections.
The other side: Senate Majority Leader McConnell (R-Ky.) later characterized Schumer's remarks as "fear-mongering" and "far-left scare tactics."
"Decade after decade, nominee after nominee, the far-left script hardly changes at all. Anyone and everyone of Republican president nominates to the Supreme Court is some kind of threat to the public."
— Mitch McConnell
Go deeper