Boston considers allowing non-U.S. citizens to vote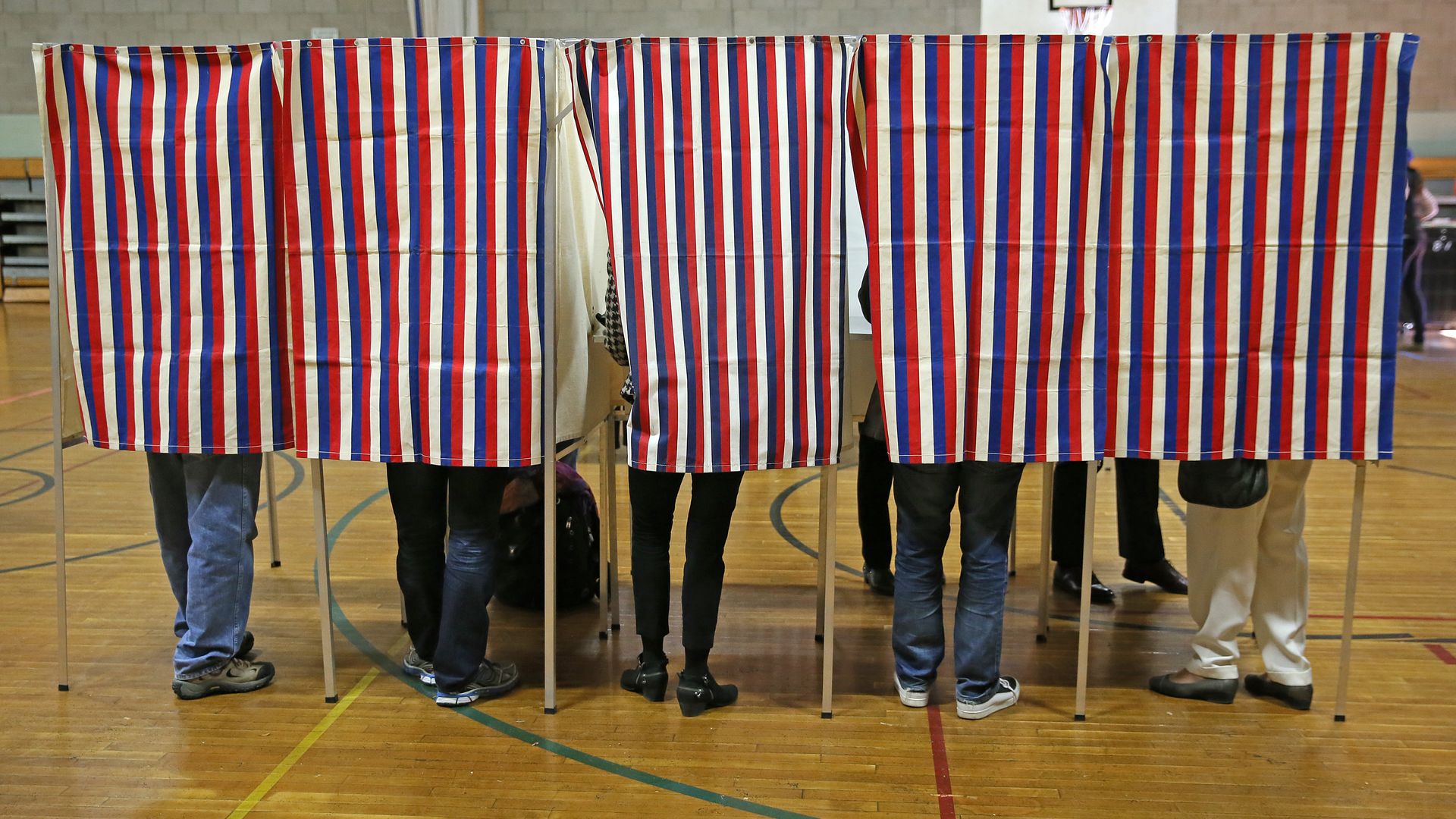 Officials in Boston are considering whether to allow noncitizens living in the U.S. legally to vote in municipal elections — such as for mayor, council members, and other local officials — in one of the latest attempts to grant voting rights to immigrants.
Why it matters: This comes as the immigration debate is getting more divisive across the country, and it will likely draw new anti-immigration sentiments to the polls. And while Boston's push to expand voting rights to non-U.S. citizens seems like a surprising one, 40 states had allowed noncitizens to vote in local and federal elections from 1776 until the 1920s, according to Ron Hayduk, a political scientist at San Francisco State University.
The details: The move in Boston, spearheaded by Council President Andrea Campbell, will be the subject of a council committee hearing on Tuesday.
Campbell, in a Twitter post on Monday, cautioned that "Tomorrow is just a conversation, not a vote on an ordinance. I can no longer only go to rallies or send resolutions to Trump; what can we DO at the local level to support our immigrants? The discussion will include voting & OTHER possibilities."
The measure would have to go through a home-rule petition and needs approval from the council, mayor, state Legislature and governor in order change the law, the Boston Herald notes.
Be smart: Noncitizens are prohibited from voting in federal and statewide elections under federal law, but states and municipalities are allowed to set their own policies.
The backdrop: College Park, Maryland will became the largest U.S. city to allow noncitizens to vote in local elections starting in 2019 through a law passed by the Council last year, per the Washington Post. Undocumented immigrants and student visa holders will also be allowed to vote.
Go deeper