Go deeper: The industries that are hiring, and the ones that aren't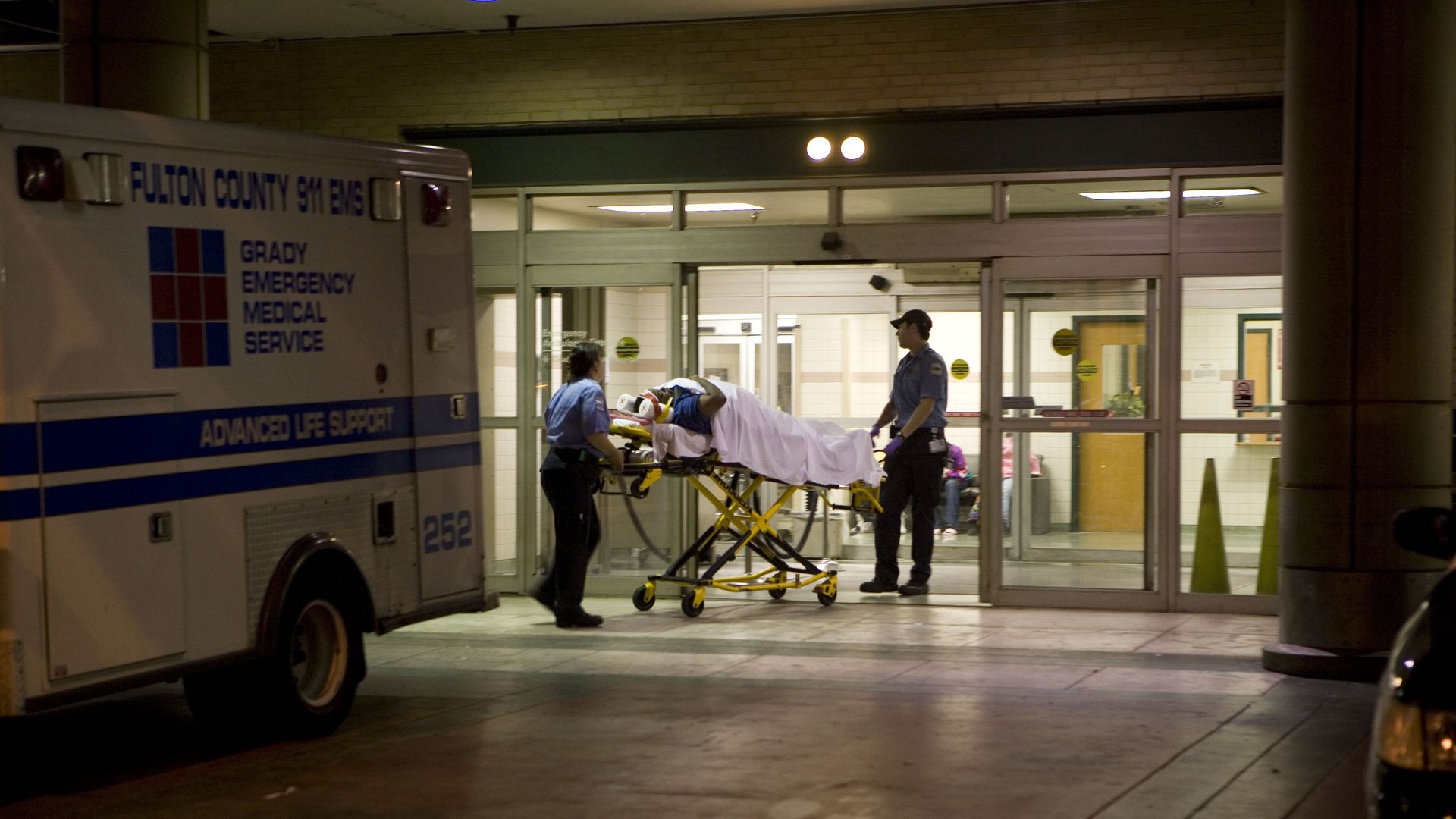 Although 213,000 U.S. jobs were added in June, some industries are struggling to keep up with job availability more than others, according to the Bureau of Labor Statistics June job report.
The big picture: This is the 93rd straight month of job creation, the longest streak to date, but the kind of jobs that are being added benefit more educated and highly-skilled Americans with positions in the health care, educational services, and goods-producing and manufacturing fields.
By the numbers: Job growth is surpassing expectations and continues to edge above the monthly average over the past year. With 200,000 jobs added in a given month on average, the job market has continued to tighten up the remaining slack, Bankrate.com senior economic analyst Mark Hamrick told Axios.
The winners
Health care and educational services that require highly-skilled workers for emergency care, physicians, dentists and nurses added about 54,000 jobs in the month of June. Health care generally added 309,000 jobs in the last year. Technology is improving, but it's an industry that still needs bodies.
Goods-producing and manufacturing has continued to show promise with the industries adding 53,000 and 36,000 new jobs in June, respectively, compared to 35,000 and 36,000 last year. From the beginning of his campaign, President Trump promised to create more jobs in the U.S., but it's worth noting the sector will never be what it once was decades ago thanks to continued automation and outsourcing.
Leisure and hospitality added 25,000 new jobs as Americans mobilized for vacations and other travel purposes at the start of the summer.
The losers
Retail continues to dip with a loss of about 22,000 jobs. But, the National Retail Federation is set to argue that the classification from the Labor Department does not include wholesale trade, transportation of retail goods and warehousing, which are separate from the sales floor of a store.
Young people are not working at the same rate they have in years past, per a study from Pew Research Center. It notes that there are "fewer low-skill, entry-level jobs (such as sales clerks or office assistants) than in decades past."
Truck driving, construction, sales, carpentry, painting, and electrical work are other industry sub-sections that experienced job dips last month.
The bottom line: People are both working and looking for work. The labor force participation rate is about 63%, which could be sustained for the long-term. But underemployment continues to be a reality.
The big question: Will the Trump administration's tariffs shake up business' abilities to hire?
In the long-run, yes, Hamrick said. Businesses are taking precautionary measures that may weigh on the job market and dampen hiring plans unless the trade disputes are resolved in a positive way.
Go deeper:
Go deeper