What they're saying: Local industries react to Trump's trade war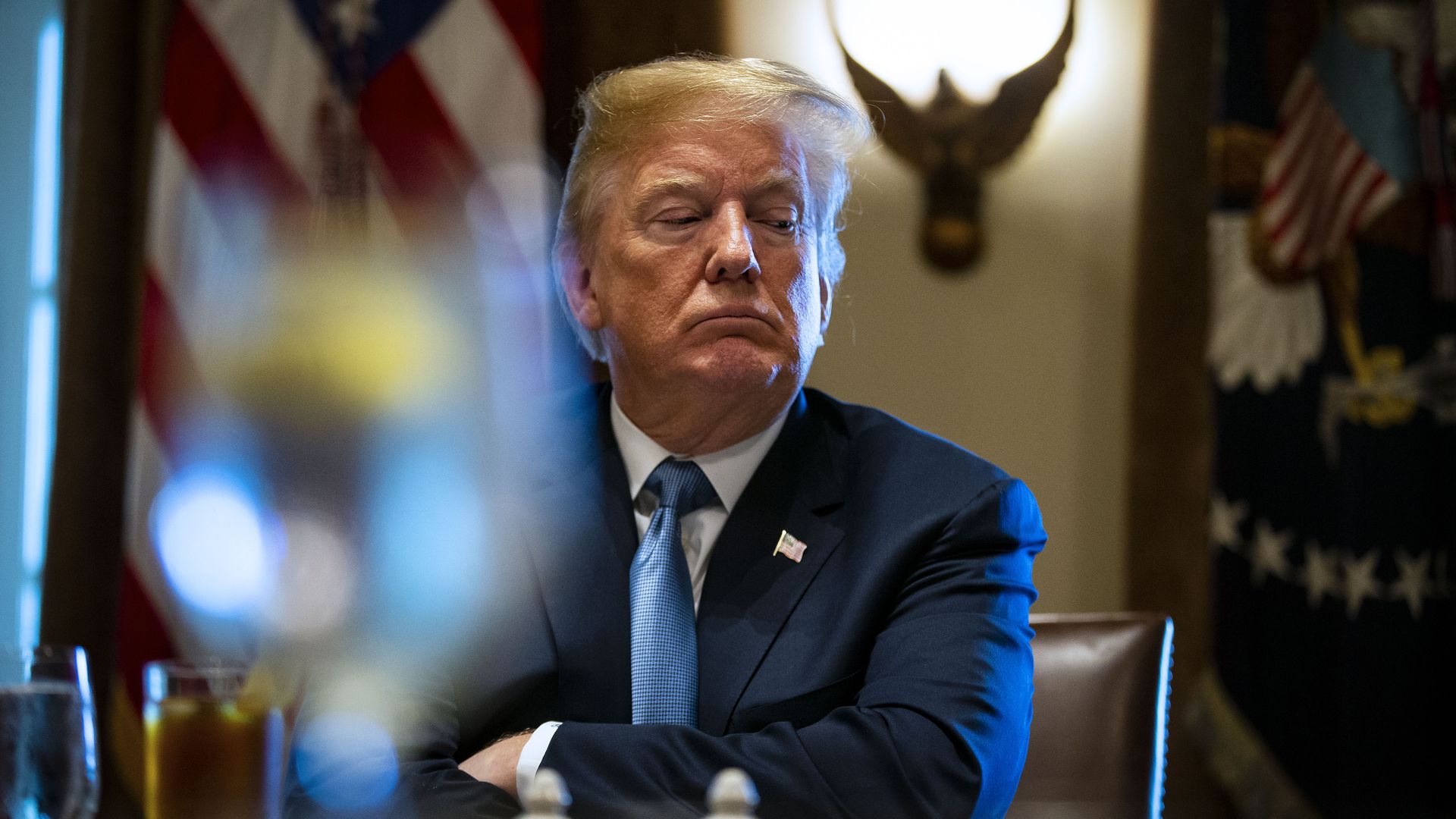 Local agricultural industries caught in the crossfire of President Trump's trade disputes with some of the country's biggest trading partners are increasingly worried that they will suffer from retaliatory tariffs on American goods.
Why it matters: From Florida to Wisconsin to Washington state, Trump risks threatening the very industries he pledged to protect on the campaign trail — and his tariffs could mean a brutal blow for the economy in states that he won in 2016.
What they're saying:
"[A]t this moment I don't know what is going to happen, we're all just in limbo. We've been very fortunate over the last several years with the Chinese market."
— Gary Nichols, a lobster fisherman who voted for Trump,
told CBS Miami
"It's a global hub of seed movement. The actions being taken and threatened would absolutely add complexity and barriers to our ability to move seed in and out of the U.S."
— Dave Armstrong, the CEO of Sakata Seed Company
"I have yet to find an example where tariffs have worked for the long term good of the country that first imposes them. ... If this is going to go on long term, the customers down there will look for an alternative product without the tariffs on it."
— Jeff Schwager, the president of Wisconsin's Sartori Company
The backdrop: North American and European trading partners are already dealing with their own trade disputes with the U.S. in response to Trump's tariffs on steel and aluminum imports and the threat of additional tariffs on foreign automobiles.
Go deeper:
Go deeper