The big picture: Globalists vs. nationalists at NATO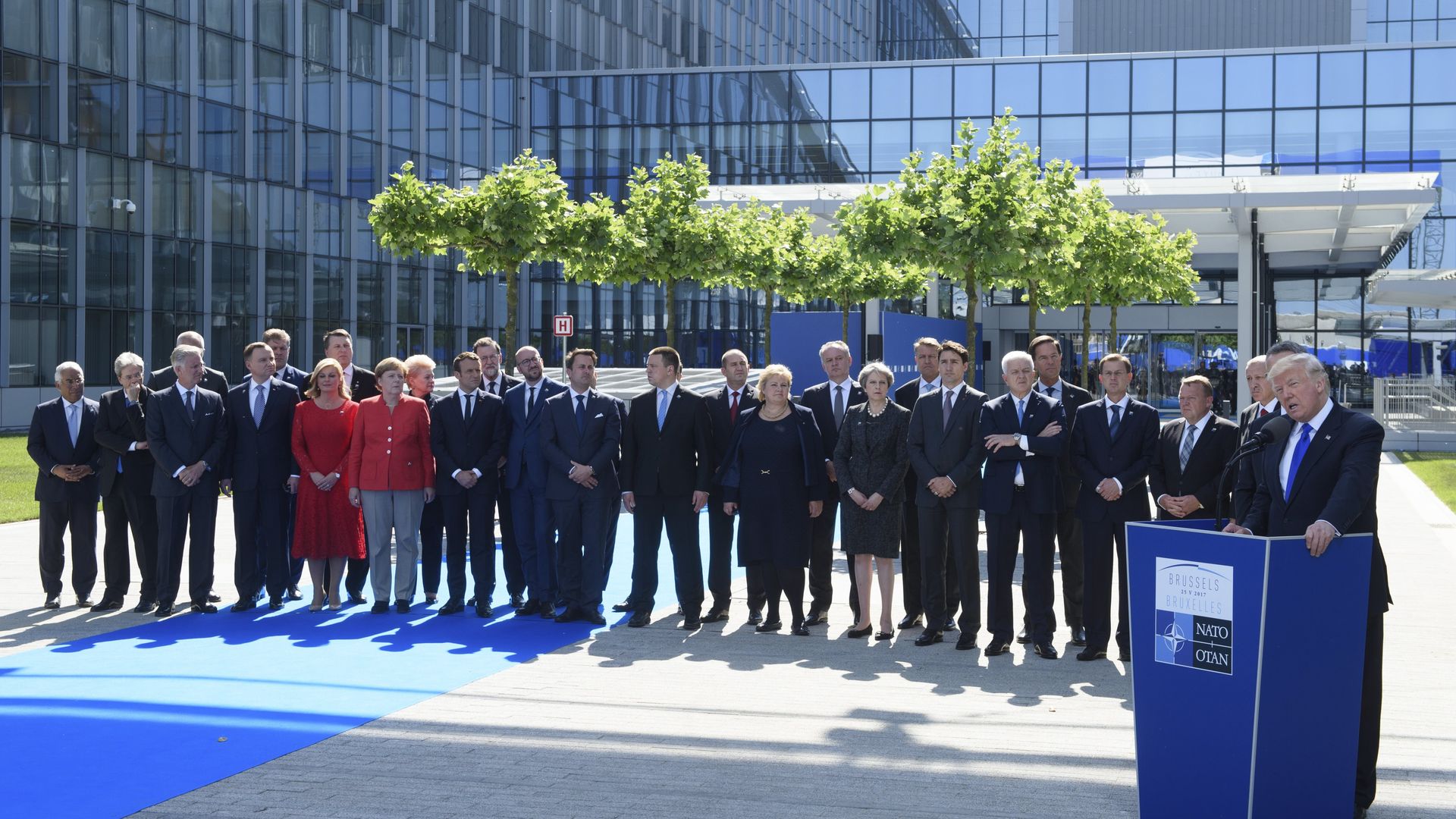 Europe is already deeply divided between populist nationalists — some of whom flirt with Vladimir Putin — and globalists who defend multilateral institutions and view Russia as an enemy.
What we're hearing: Ivo Daalder, the former U.S. Ambassador to NATO and coauthor of the upcoming book "The Empty Throne: America Abdicates its Global Leadership," tells me he worries Trump will side with the nationalist leaders and hand Putin a win this week.
"One angle that I'm not seeing people commenting much about is that this alliance is now deeply divided between nationalists on one side and transatlanticists on the other," he said.
"On one side you have Erdogan [Turkey], Orban [Hungary], Conte [Italy] and Trump taking a pro-Russian, pro-populist, pro-nationalist line."
"And on the other side you have leaders like Merkel, Macron, May, and Trudeau who are deeply worried about Russia and care, above all, about preserving the liberal rules-based international order."
The bottom line: Daalder laid out his nightmare image — an image I've heard privately described by European officials over the past few weeks: "I can see the picture: Trump being chummy with the nationalists and Merkel, Macron, May and Trudeau on the other side of the room. Making the divide visual."
"It's clear where Trump's sympathies lie. Trump has a comfort with the leaders who are deeply uncomfortable to our longstanding allies."
Go deeper