Trump lawyer worked to undermine Comey in memo to special counsel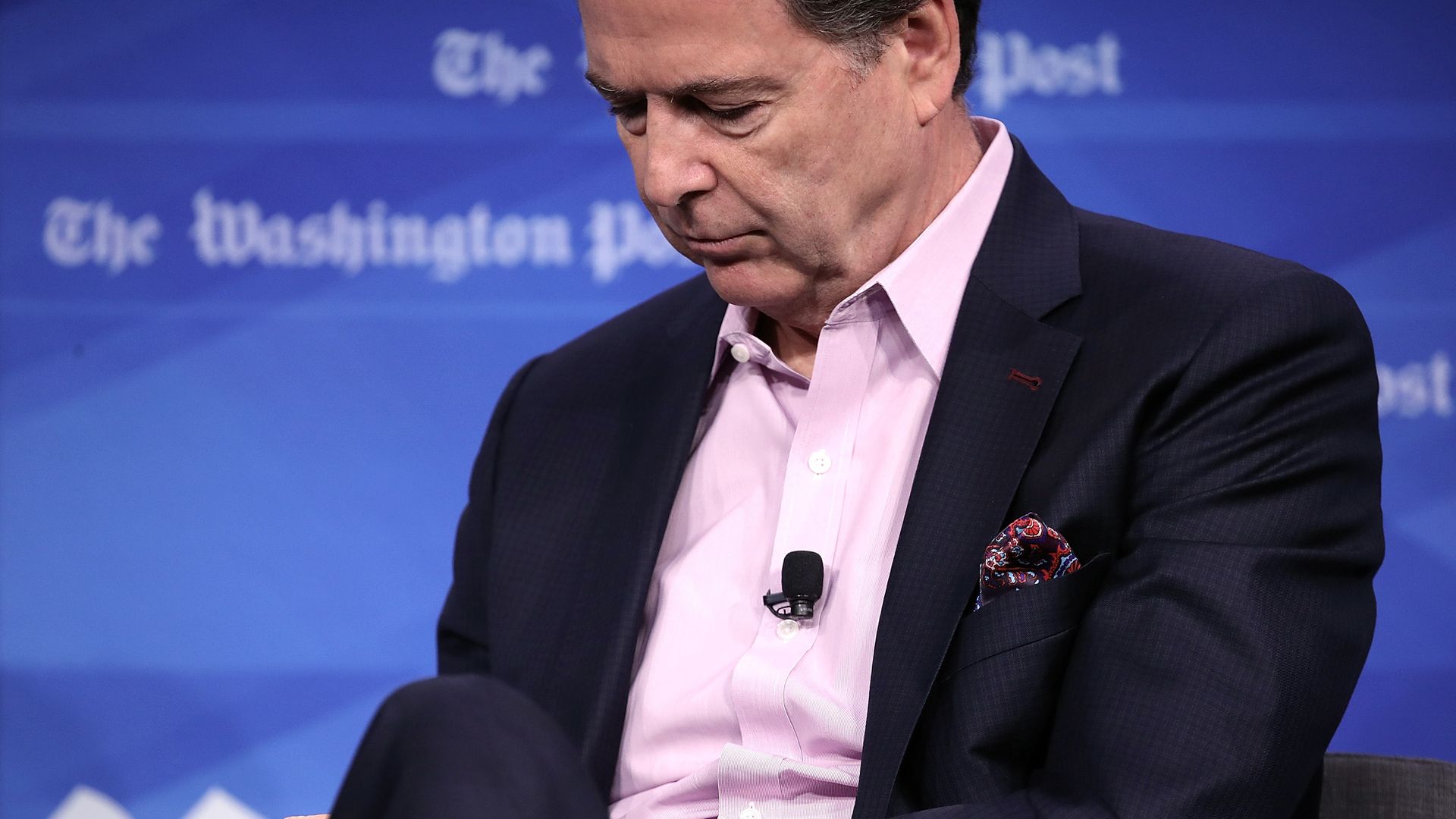 President Trump's head lawyer, Marc Kasowitz, wrote a memo to the special counsel last June which referred to former FBI Director James Comey as "Machiavellian," and "unbounded by law and regulation," according to the Associated Press which obtained the letter.
The big picture: Comey is seen as a "critical witness against the president," and undermining his credibility has been a frequent goal from the Trump camp. Kasowitz says in the 13-page document that Comey put his "own personal interests and emotions" above FBI rules by embellishing his statement before Congress, the AP reports, and therefore shouldn't be trusted by the special counsel as a witness.
Excerpts from the letter:
"There is no 'honest loyalty' in an FBI Director surreptitiously leaking to civilians his privileged and confidential conversations with the president, or misappropriating and disseminating his confidential FBI memos or their contents about those meetings. There is no 'honest loyalty' in using those civilians as surrogates to feed stolen information and memos to the press to achieve a personal, political, and retributive objective of harming a sitting president."
"Over the last year, Mr. Comey has engaged in a pattern of calculated unilateral action unbounded by governing law, regulation and practice, and plainly motivated by personal and political self-interest."
"Despite his repeated assurances to the President over the prior three months that he was not under investigation...Mr. Comey not only declined to clarify that there was no investigation of the President, but he used broad language that only reinforced the inaccurate perception that the President was under investigation."
"Kasowitz criticizes Comey for announcing the conclusion of the FBI's investigation of Hillary Clinton, saying that "Mr. Comey continued his Machiavellian behavior after President Trump was elected."
Go deeper