Trump administration to halt another ACA insurer program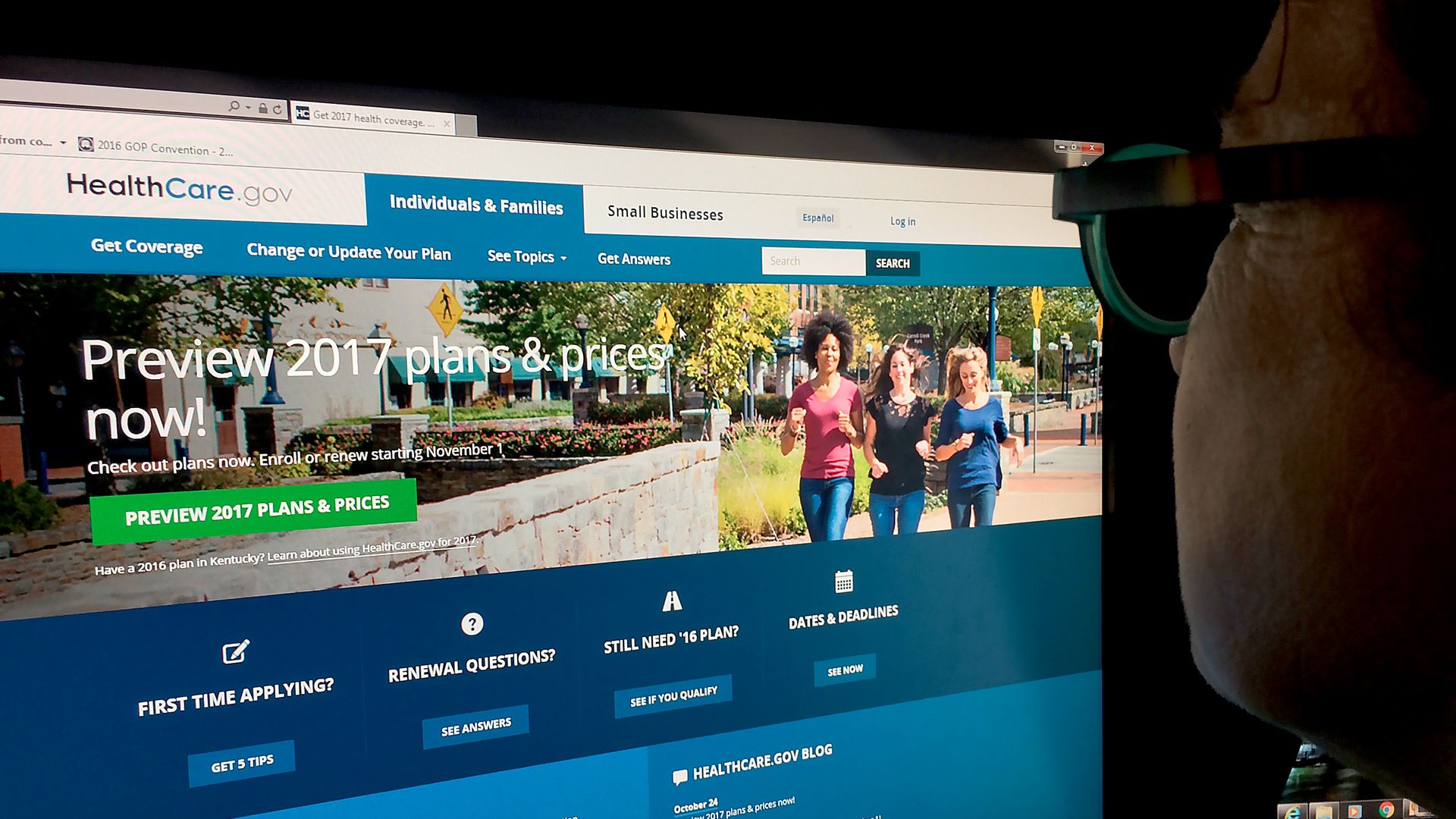 The Trump administration may suspend a permanent Affordable Care Act program that prevents health insurance companies from cherry-picking healthy people in the individual marketplaces, the Wall Street Journal reports.
Why it matters: If the government halts the program, called risk adjustment, at a minimum insurers that were expecting payments would hike ACA premiums to make up for big losses. But it also could "inject chaos and uncertainty into the individual insurance market," according to Larry Levitt of the Kaiser Family Foundation, if insurers decide to quit next year.
How it works: Under risk adjustment, insurers that enroll healthier-than-average people compensate insurers that enroll sicker-than-average people. The end result is supposed to be a zero-sum program that encourages companies to sell health plans to all people regardless of their medical histories.
Without this compensation mechanism, insurers will have an incentive to avoid enrolling sick people by making plans unattractive to people who have costly diseases.
Or insurers could decide to bail on the marketplace if they think it's no longer worth the headache.
Risk adjustment was the only permanent health insurer payment program under the ACA. The other two, risk corridors and reinsurance, lasted three years.
The federal government was supposed to release a report about the risk adjustment program at the end of June, but it's being held up by litigation from insurers that have argued the program's formula is flawed.
Flashback: The Trump administration similarly undermined ACA insurer payments last year when it stopped paying insurers subsidies that helped low-income people in the ACA marketplaces with their deductibles and out-of-pocket costs.
Go deeper