North Korea calls talks with U.S. "regrettable" over denuclearization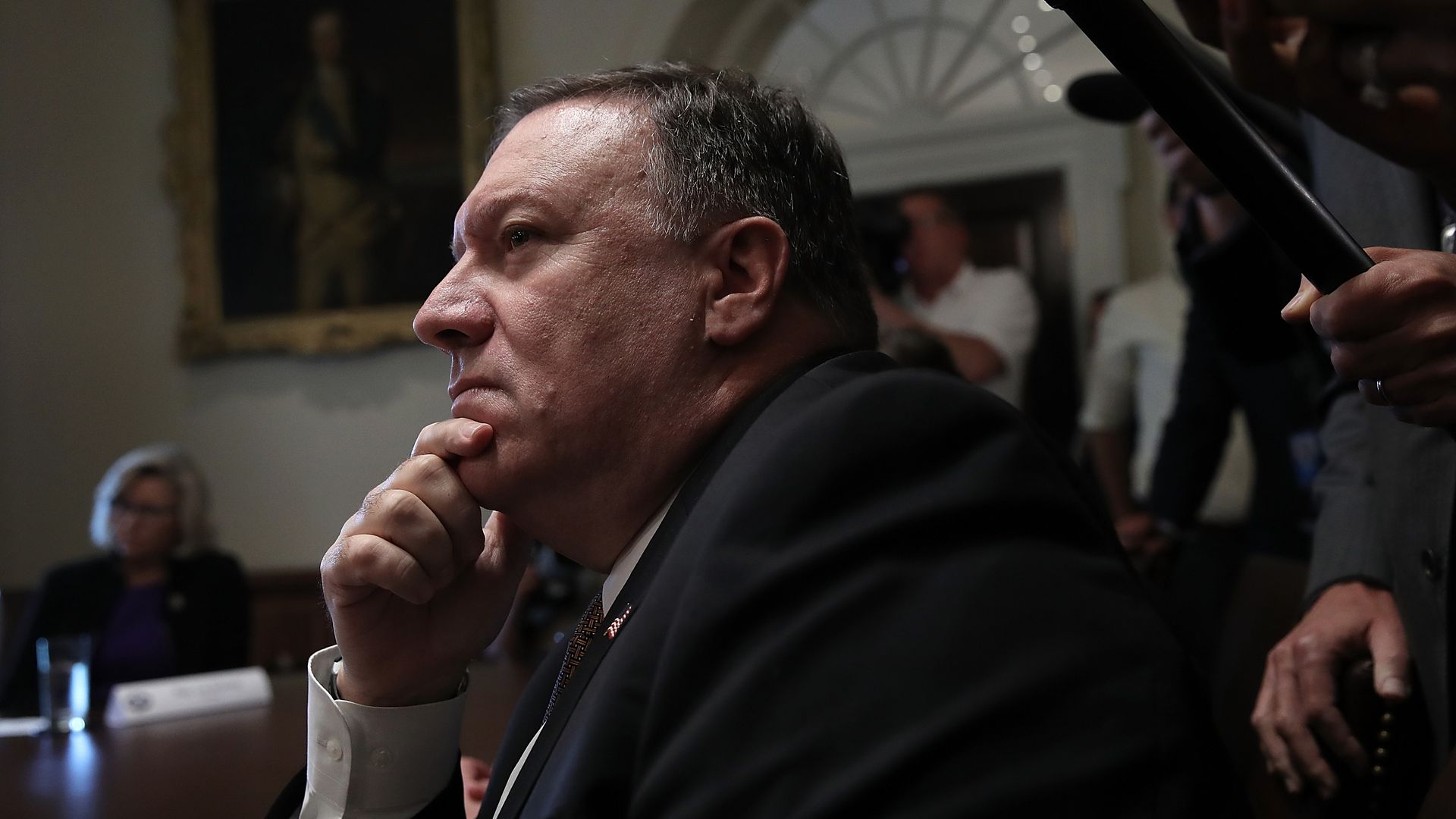 The North Korean Foreign Ministry said on Saturday that talks with Secretary of State Mike Pompeo were "regrettable," the Associated Press reports, accusing the U.S. "of unilateral demands for denuclearization."
The big picture: Pompeo has been in North Korea for two days speaking with officials, but did not meet with the country's leader, Kim Jong-un. Per the AP, Pompeo said on Saturday before leaving Pyongyang that his talks with North Korean officials had been conducted "in good faith," and that "a great deal of progress" was made on some issues.
The details: Pompeo said they also spoke about destruction of the regime's missile engine testing facility, the AP reports: "We talked about what the modalities would look like for the destruction of that facility as well, and some progress there as well, and then we have laid out a path for further negotiation at the working level so the two teams can get together and continue these discussions."
What's next: Pompeo added that there would be another meeting between Pentagon officials and North Korea at the border between North and South Korea "on or about July 12...to discuss the repatriation of remains" of American soldiers killed during the Korean War.
Go deeper