Mueller finds Trump connection through Manafort's ties to bank executive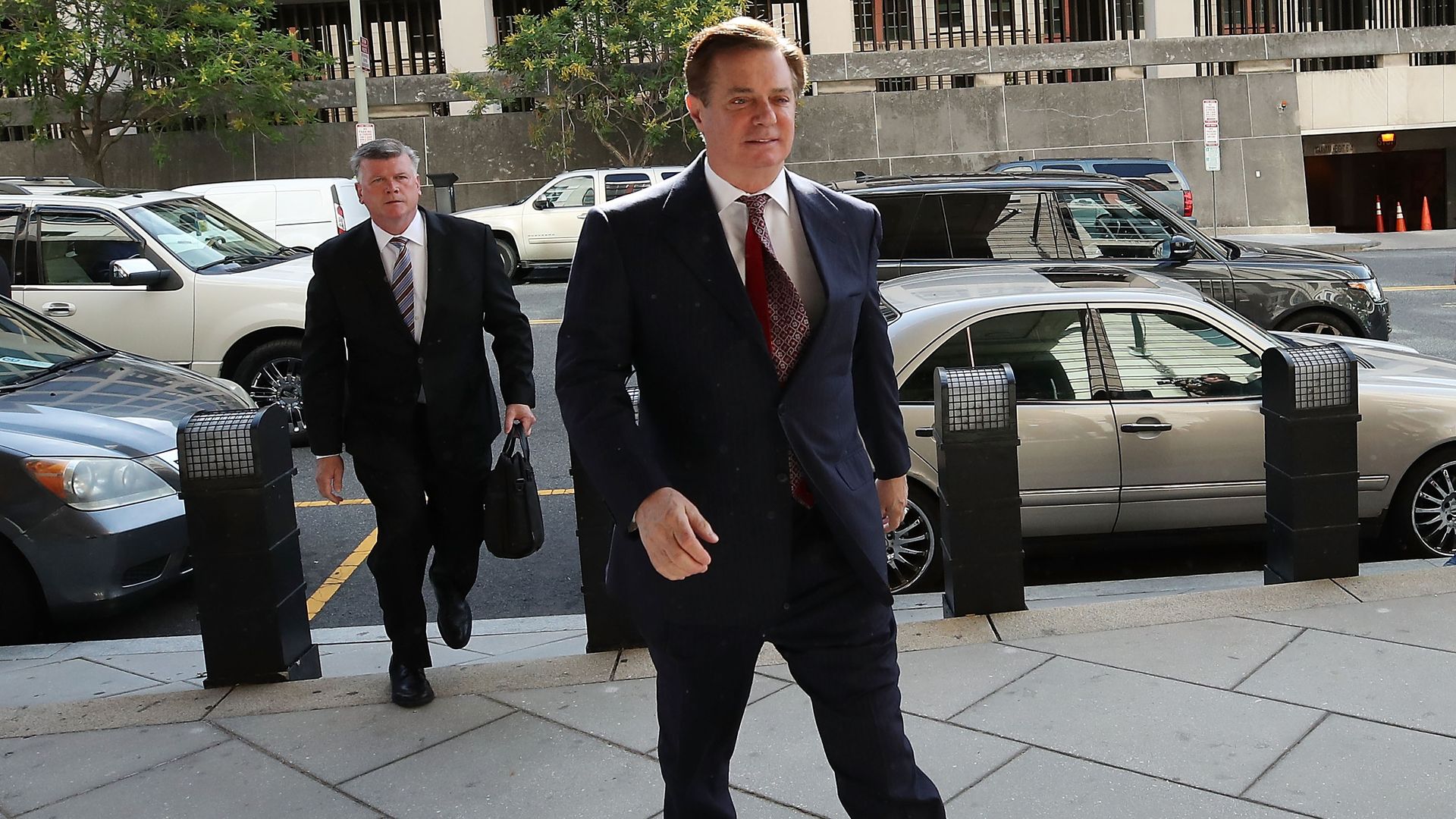 Special counsel Robert Mueller's prosecutors plan to present evidence at former Trump campaign chairman Paul Manafort's trial that a banking executive who was after a role in the Trump campaign, "helped Manafort obtain loans of more than $6 million," CNN reports.
The details: Per CNN, the prosecutors' court filing says that the executive "expressed interest in working on the Trump campaign, told (Manafort) his interest, and eventually secured a position advising the Trump campaign." The prosecutors say in their filing that despite Manafort's "serious issues" on his loan application, the executive "interceded in the process and approved the loan."
Go deeper