Millions told to evacuate during major Japanese flooding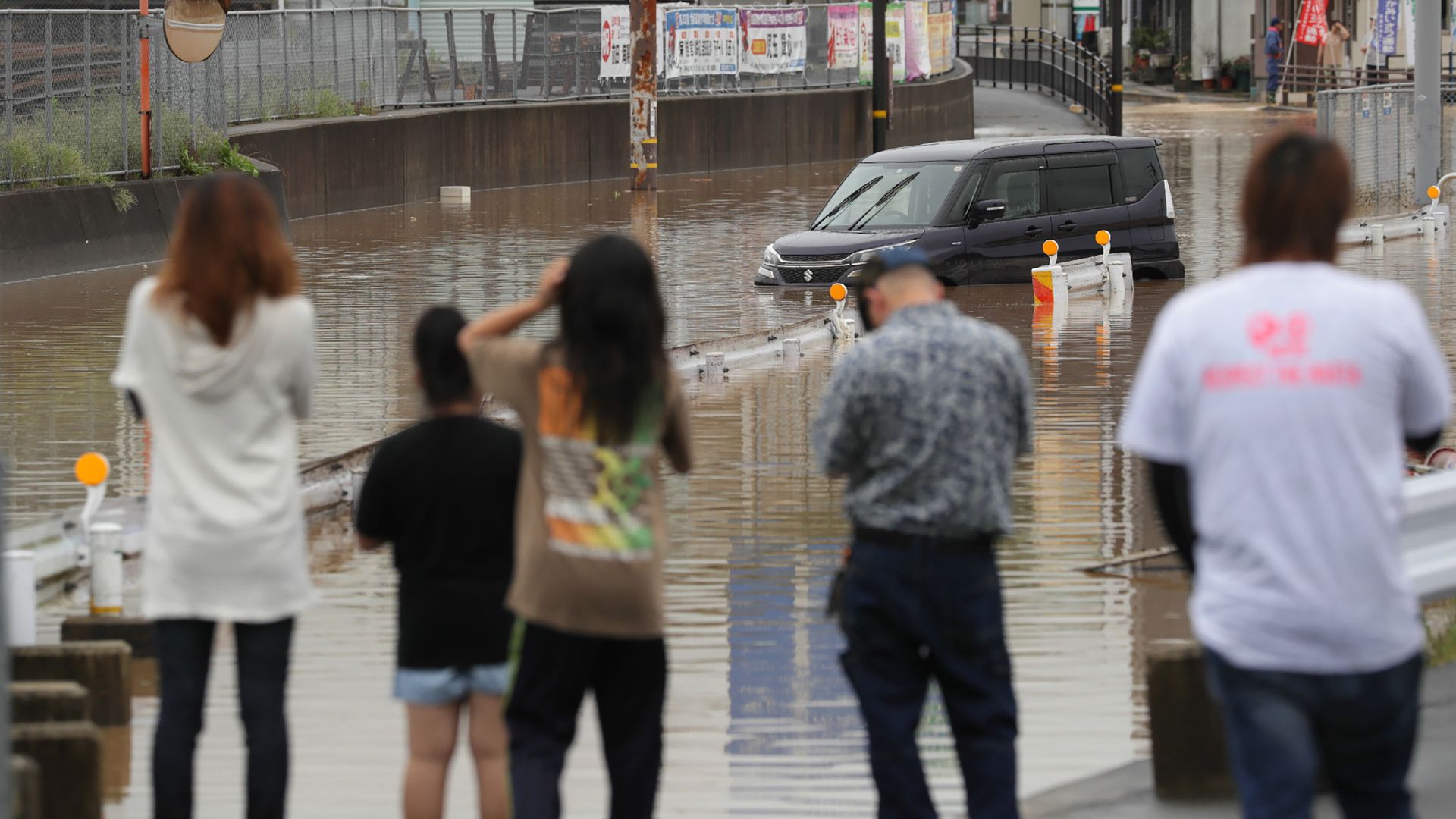 Japan is being hit by historic flooding, the New York Times reports, forcing more than 1.6 million people to evacuate. At least 38 people are dead, per the Times, and 50 are missing as rainfall could continue.
The big picture: The floods have resulted from a stalled out frontal system which is causing thunderstorms to form and move over the same, mountainous terrain, dumping feet of rainfall in the process. Such extreme precipitation events are becoming more likely as the globe warms and the air holds more moisture — though this specific event needs more study to determine if that played a key role.
Go deeper