Trump's trip to Europe comes amid fraying ties with U.S.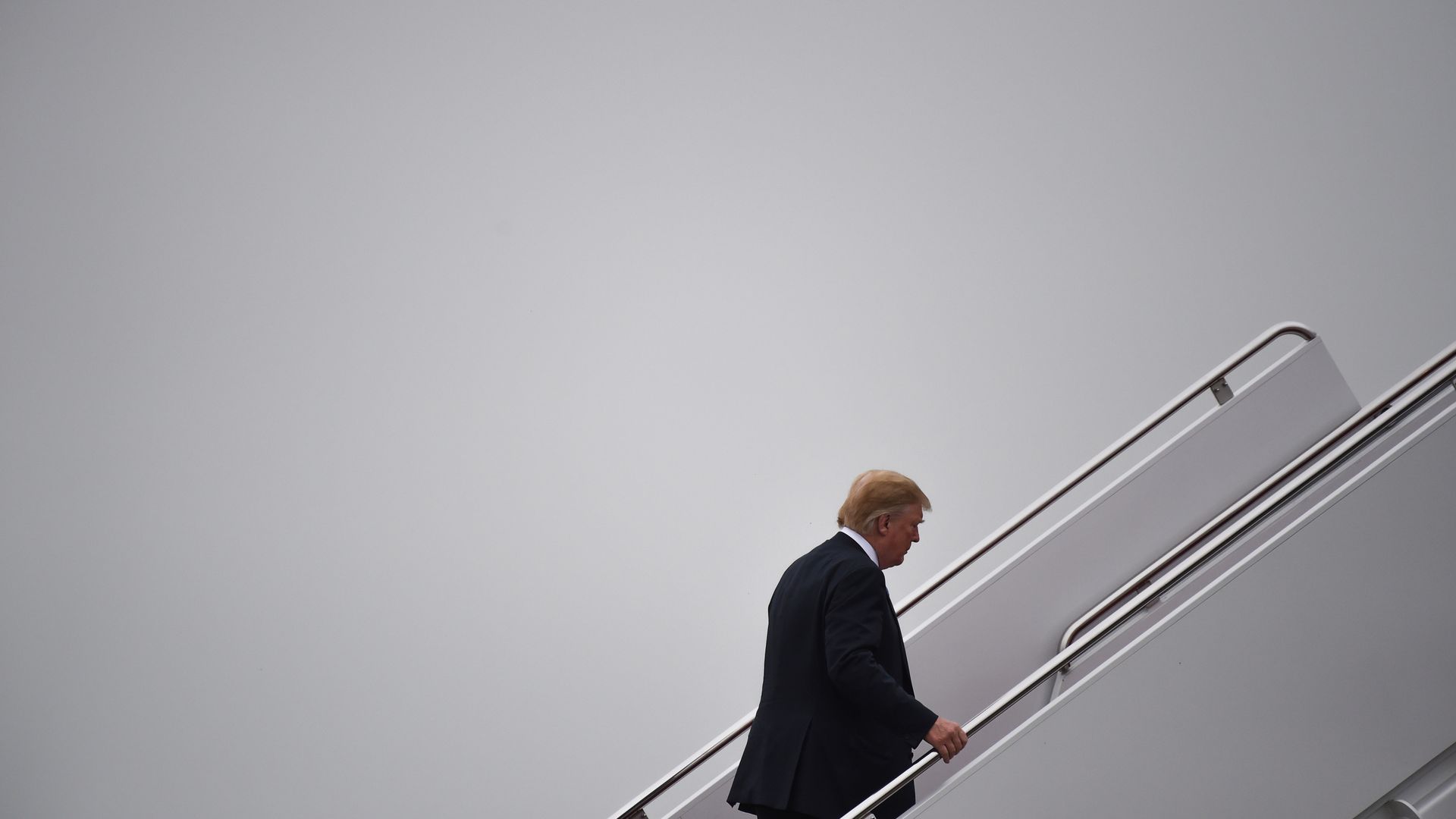 President Trump will depart next week to attend the NATO summit in Brussels, meet with the Queen Elizabeth and Prime Minister May in the U.K., and sit down with Vladimir Putin in Helsinki.
The big picture: He will arrive to face a Europe on edge, as the two foundations on which the NATO alliance has rested for 70 years — European integration, under threat from economic and political strife, and the transatlantic alliance, whose greatest source of turbulence remains the U.S. — are in deep trouble. The possibility of a fractured, more nationalist and less democratic Europe is much greater than anyone imagined as recently as two years ago.
The need for EU reform (led by France) is great, especially with regard to growing tensions between the common monetary policy and the large and growing fiscal imbalances of several countries in the Eurozone. In addition, the EU is divided and distracted by a lack of consensus on migration and immigration, a German coalition running out of steam, increasingly undemocratic governments in Poland and Hungary, and an Italian government both illiberal and in many ways anti-European. The U.K. for its part is consumed by the politics of Brexit, whose terms have yet to be spelled out or agreed to.
Meanwhile, the Trump administration is unilaterally confronting Europe over trade imbalances and national security. Europe is responding with tariffs of its own, and it is not clear where and how this escalation will end. The Trump administration is also pressing NATO's European members to increase their average level of defense spending from 1.5% to 2% of GDP (from some $300 to $400 billion) and threatening to reduce U.S. support for NATO if they do not.
Europeans, for their part, view Trump suspiciously because of his embrace of protectionism, his departures from both the Paris climate accord and Iran nuclear deal, and his relationship with Putin. Most Europeans (like many Americans) worry that Trump will give Putin what he wants in Ukraine and Syria and look the other way at Russia's interference in U.S. and European elections.
What's next: Many Europeans and their leaders are hoping all this is a temporary aberration, and that post-Trump America will revert to its previous diplomatic mode. But they also worry about the remainder of Trump's time in office and what it will mean if they can no longer depend on the U.S. as an economic and security partner.
Richard Haass is president of the Council on Foreign Relations and the author of "A World in Disarray."
Go deeper