Go deeper: The ripple effect of the U.S.-China trade war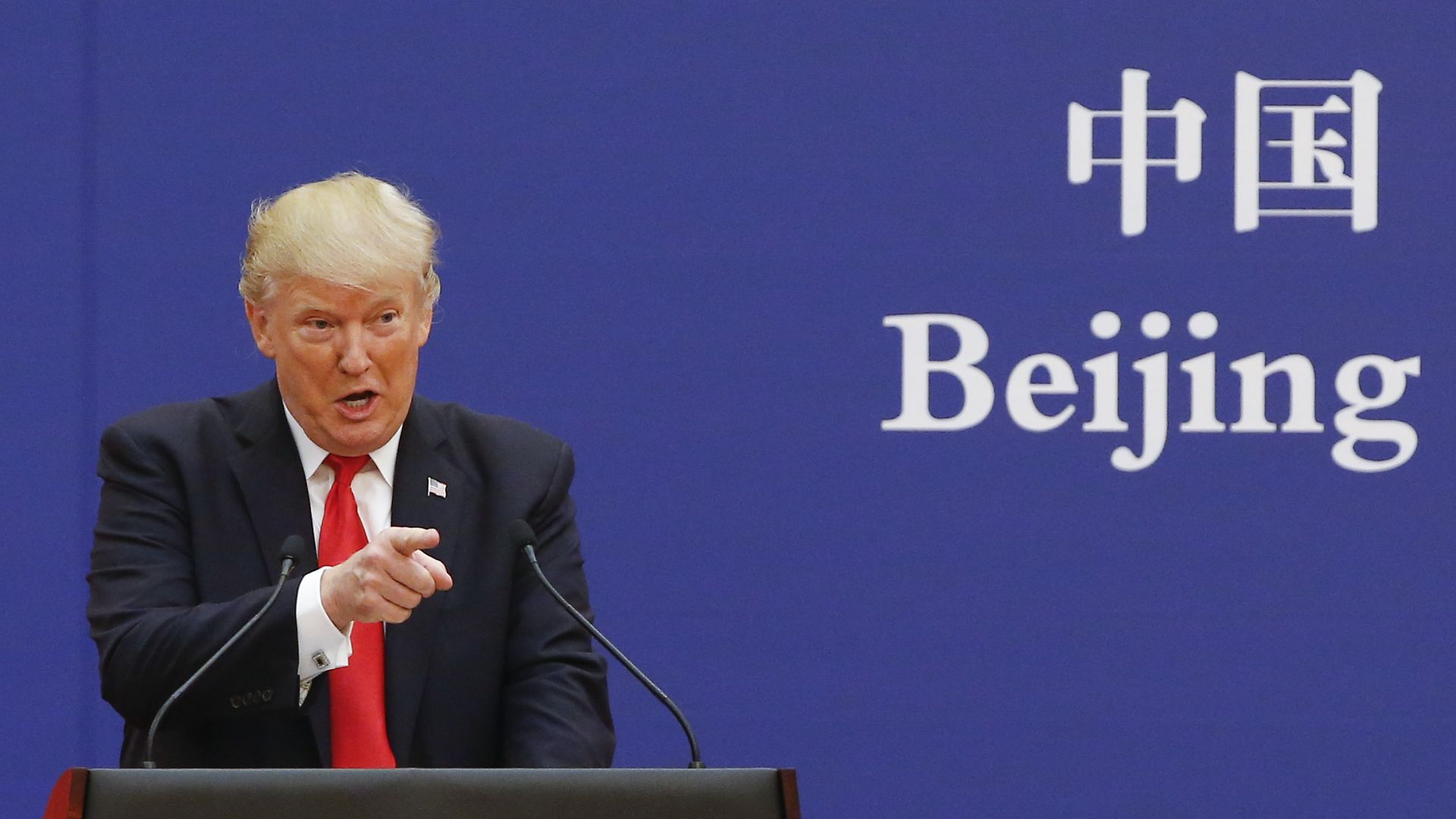 As tariffs enacted by China and the U.S. took effect on Friday, American industries have been grieving about the immediate after effects, but neither country is showing any signs of backing down.
The big picture: Both countries have enacted tariffs up to $34 billion in value, with additional tariffs expected to rollout shortly. Meanwhile, countries in North America and Europe are retreating into defense mode and taking their own precautionary measures to avoid getting caught in the crossfire.
The ripple effect: As more tariffs pile on, it will be increasingly difficult for the two countries to move toward a trade compromise, according to an analysis from Beijing-based Caixin Media [subscription]. Meanwhile, the U.S. will look to responses from Canada, Europe, and Mexico to see if they pick sides.
Be smart: North American and European trade powers are already dealing with their own trade disputes with the U.S., especially in response to the Trump administration's tariffs on steel and aluminum imports and the threat of additional tariffs on foreign automobiles.
What's next: China has much less room to apply import tariffs given its large trade surplus with the U.S., said Caixin. It's more likely that "restrictions on trade in services and measures" will be next, which would make it harder for U.S. companies to do business in China.
The U.S. will probably slap more investment restrictions on Chinese companies, and could also restrict exports of high-tech manufacturing products to China. "Chinese telecom giant ZTE's rough few months shows just how vulnerable some Chinese tech companies might be to this latter tactic," per Caixin.
On Thursday: "The U.S. will be opening fire on the whole world, including itself," Chinese Ministry of Commerce spokesman Gao Feng said.
Yes, but the U.S. trade deficit has dropped to the lowest level since before the 2016 election. It's at $43.1 billion for the month of May, down 6.6% from April, per CNBC.
May exports also rose by 1.9% from the previous month to $215.3 billion, while imports increased by 0.4% to $258.4 billion.
Timing: A public hearing is scheduled for July 24 by the U.S. to discuss the 25% tax on an additional $16 billion worth of Chinese goods.
Go deeper