U.S. soybean ship couldn't beat tariffs in race to China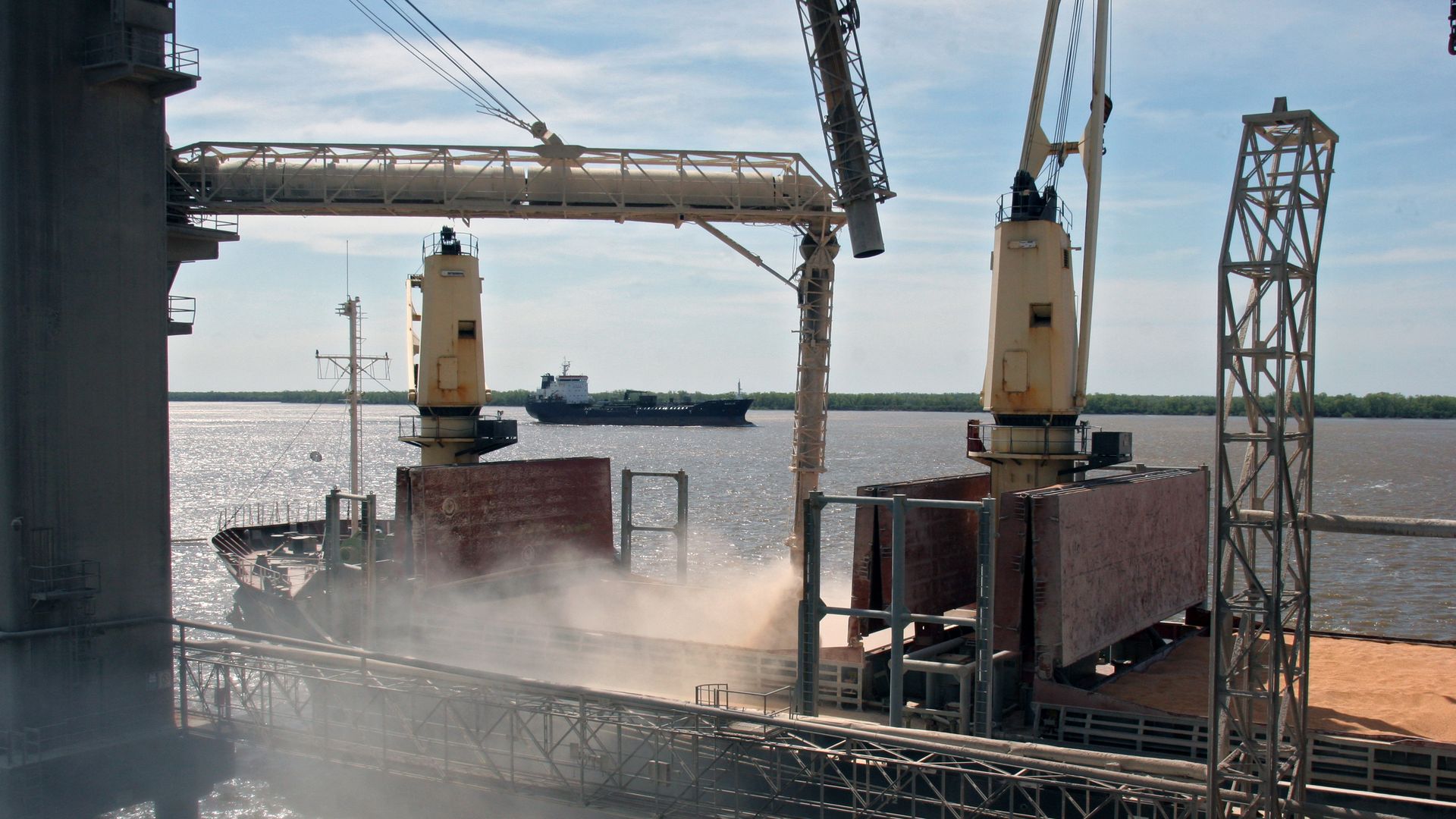 The Peak Pegasus, a ship moving soybeans from the United States to China, sped to the Chinese port of Dalian on Friday (local time) in a race against the clock to beat China's retaliatory tariffs on U.S. goods. Unfortunately for Peak Pegasus, the ship missed its mark by 30 minutes, per Reuters.
The timing: The ship had to conclude its one-month voyage and arrive at the port before 5 p.m. on Friday to dodge the tariffs deadline. It arrived just after, at 5:30 p.m.
Go deeper