Scott Pruitt loses "war of attrition"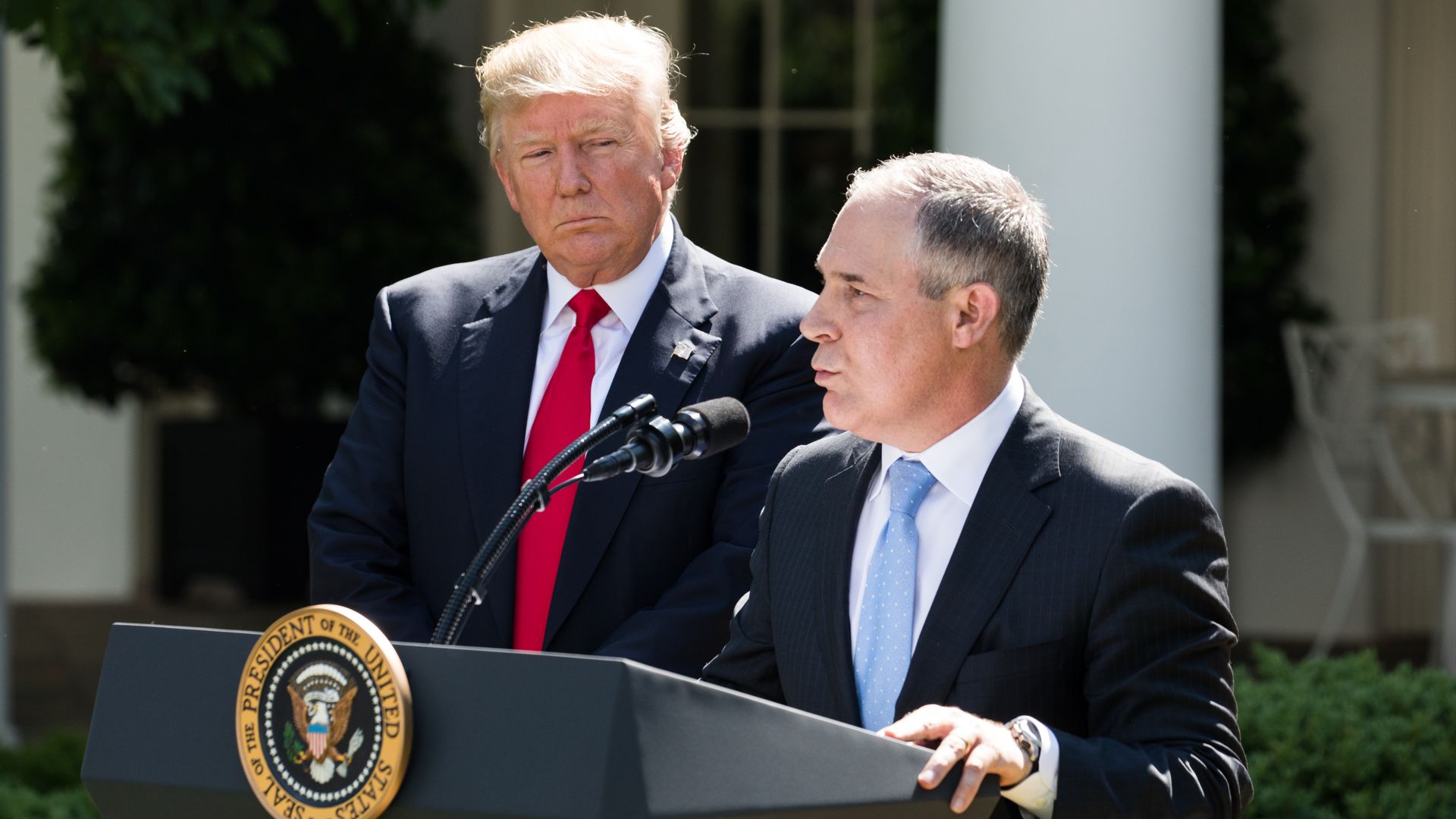 A senior administration official tells Axios that Environmental Protection Administration chief Scott Pruitt, who handed his resignation yesterday, "ultimately lost the war of attrition":
"If the people who've been covering for him start turning on him under oath, you know you've got a problem."
Behind the scenes:
"Privately, people would say [to Trump] that the media was just picking on Pruitt and it was fake news. But he wouldn't really bite like he normally would."
"Privately, Trump would say to them things like: 'I don't know if they're trying to pick on him — he's giving them a lot to work with.'"
"Put it this way: He never said the words 'witch hunt' to describe what was going on with Scott Pruitt."
Go deeper