Paul Manafort kept in solitary confinement for 23 hours a day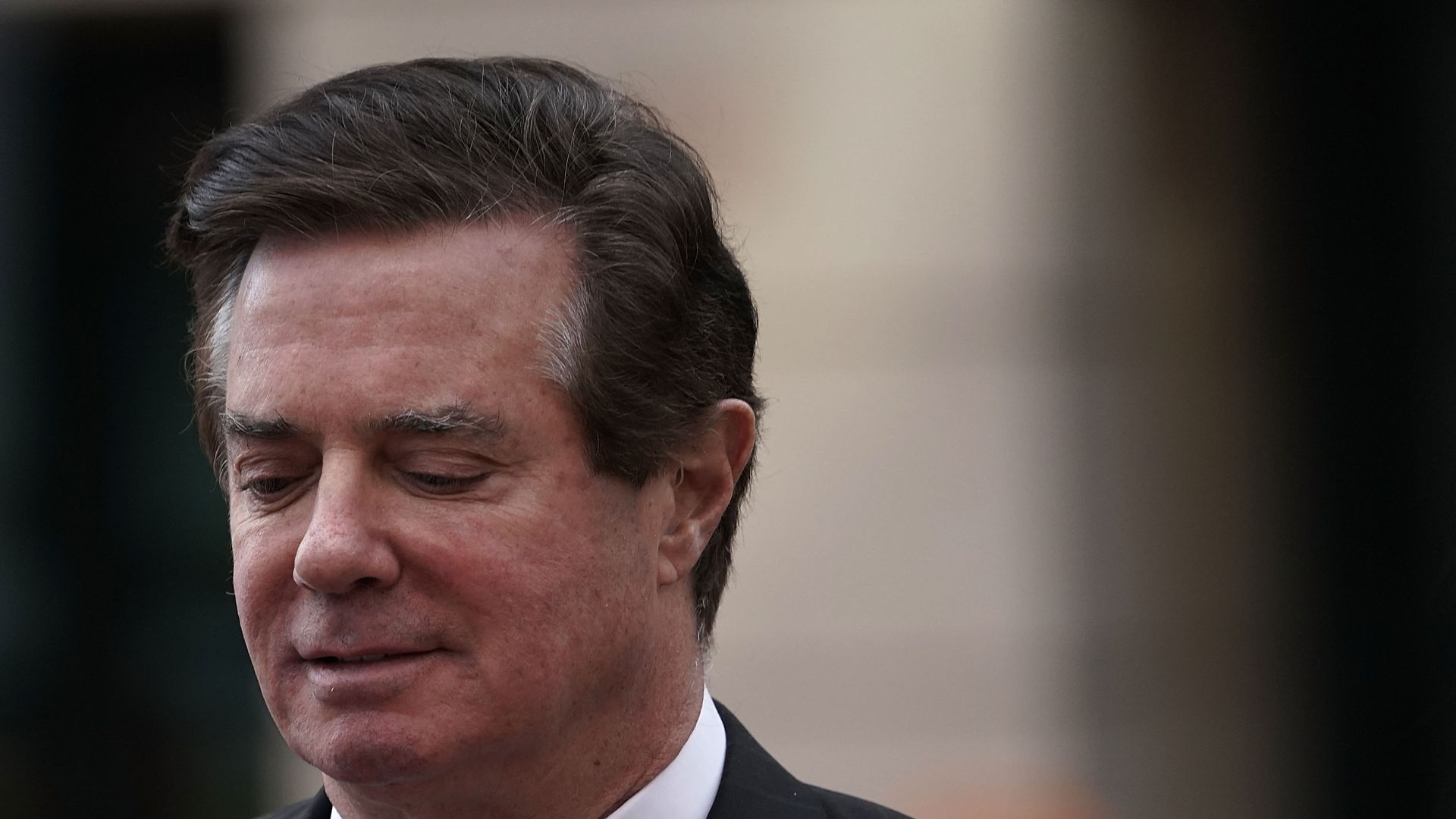 Newly released court documents explain that President Trump's former campaign manager Paul Manafort is being kept in solitary confinement for 23 hours a day ahead of his July 25 trial, citing that his safety cannot be guaranteed otherwise while in prison.
The big picture: Manafort's bail was revoked by a judge, and his legal team is currently appealing that decision arguing that being imprisoned in such a manner at a facility two hours away from his legal team is hampering his ability to defend himself. Manafort has been indicted on charges including money laundering and bank fraud.
The details: The defense's response to Manafort's appeal stated that, during his previous pretrial release period, the former campaign manager attempted to obstruct justice. It also argues that Manafort did nothing to prove there was an error in the judgement.
The latest filing explains that Manafort "is locked in his cell for at least 23 hours per day (excluding visits from his attorneys), at a facility approximately two hours from his legal team."
The backdrop: Manafort had been on house arrest from October to June 15 before he was moved to Northern Neck Regional jail. Before he was relocated, he was accused of repeatedly contacting potential witnesses in an effort to sway their testimonies.
Go deeper