Pompeo hoping to get more concrete details of denuclearization in North Korea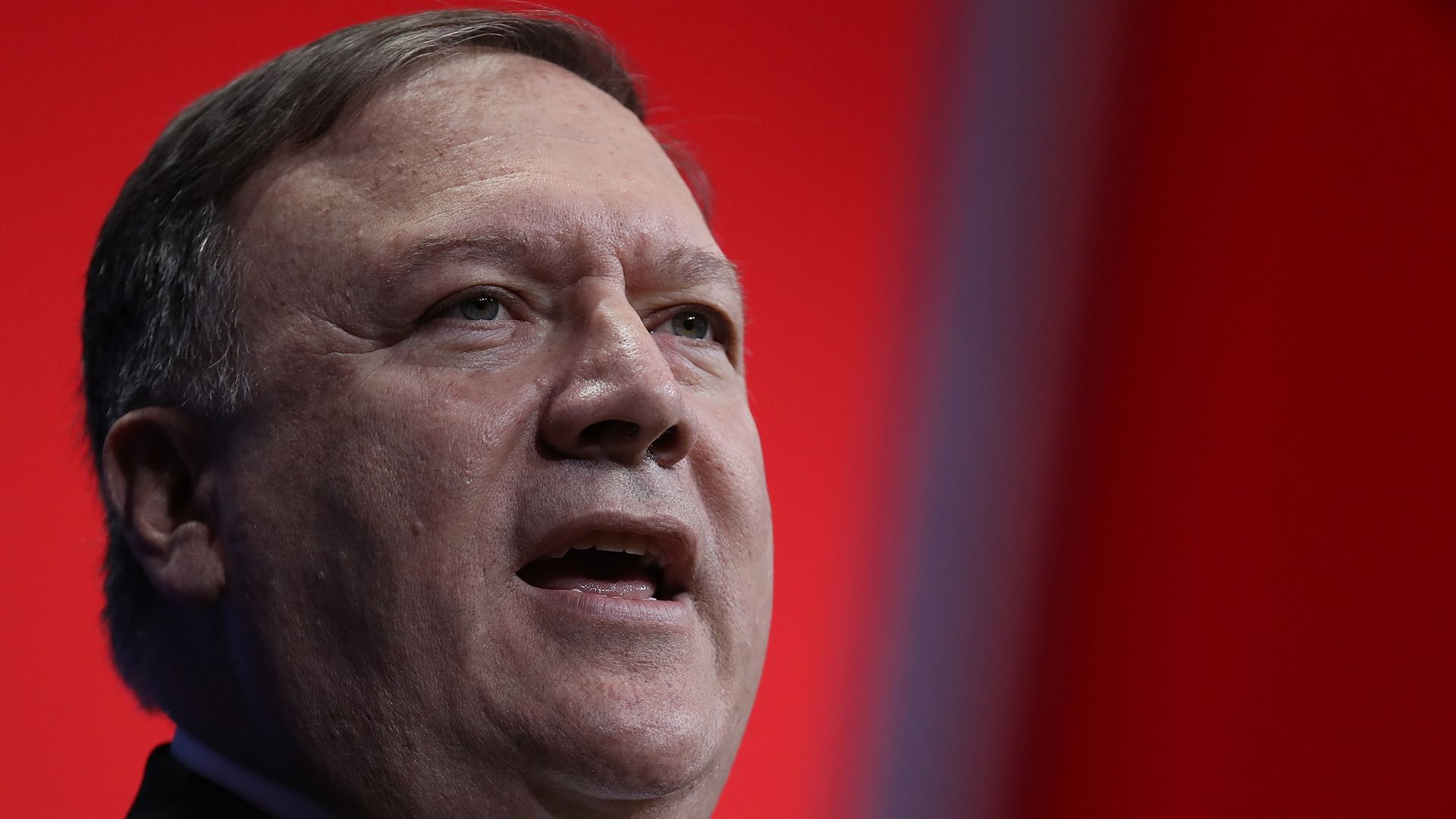 Secretary of State Mike Pompeo traveled to North Korea on Friday and met with Kim Yong-chol, the Vice Chairman of North Korea's worker's party, to fill in details on denuclearization, reports Reuters.
The details: Kim Jong-un broadly declared North Korea would commit to denuclearize at his summit with President Trump in June, but Pompeo hopes to get more information on a concrete plan moving forward. He's also hoping to discuss recovering the remains of American soldiers from the Korean war after Jong-un promised he would send them back to the U.S.
Reality check: Several critics remain skeptical about North Korea's commitment to dismantling their nuclear program, including Trump's national security advisor John Bolton. This is Pompeo's third meeting in North Korea and, still, not much has been revealed. If meetings continue to be unfruitful, the administration might return to its previous, more aggressive, approach.
One fun thing: Pompeo gifted Kim Jong-un an Elton John CD, with his signature song, "Rocket Man," ahead of his meetings on Thursday.
Go deeper