California GOP sees gas tax as winning issue in 2018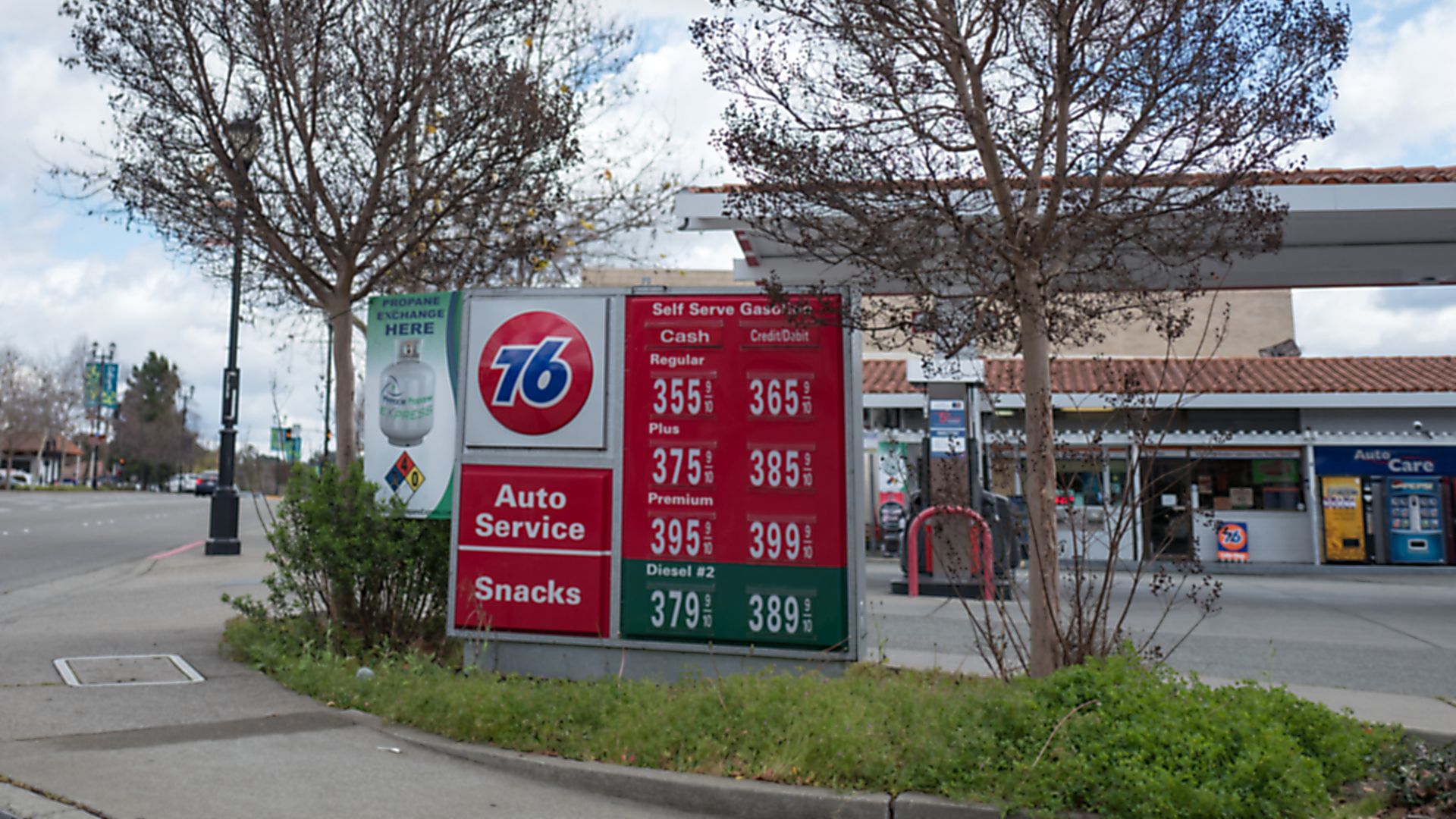 The gas tax in California has not gone up in 25 years — until now.
Why it matters: California Republicans are jumping at the chance to make this an election issue, writes the New York Times' Adam Nagourney, in the hopes that pushing for repeal will help them keep the House. Residents will have an opportunity to repeal the gas tax when they go to the polls in November.
The backdrop: Lawmakers passed the 12-cent-per-gallon gas tax last year as a way to raise an estimated $5 billion for infrastructure repairs around the state.
Battle lines: GOP candidate for governor John Cox has made repealing the gas tax a staple of his campaign against his Democratic challenger.
Outgoing Democratic Gov. Jerry Brown told Nagourney: "This is engineered by the Republican congressional delegation to prop up their vulnerable Republicans in Orange County and the Central Valley. They don't give a damn about the roads in California."
Politico reports that a former San Diego city council member has so far raised more than $1.1 million to repeal the gas tax.
51% of Californians want to repeal the gas tax, per LA Times.
What to watch: Both sides will continue pouring money into this issue as Republicans are defending seven crucial House seats throughout California.
Go deeper