Trump's 2020 campaign flags said to be made in China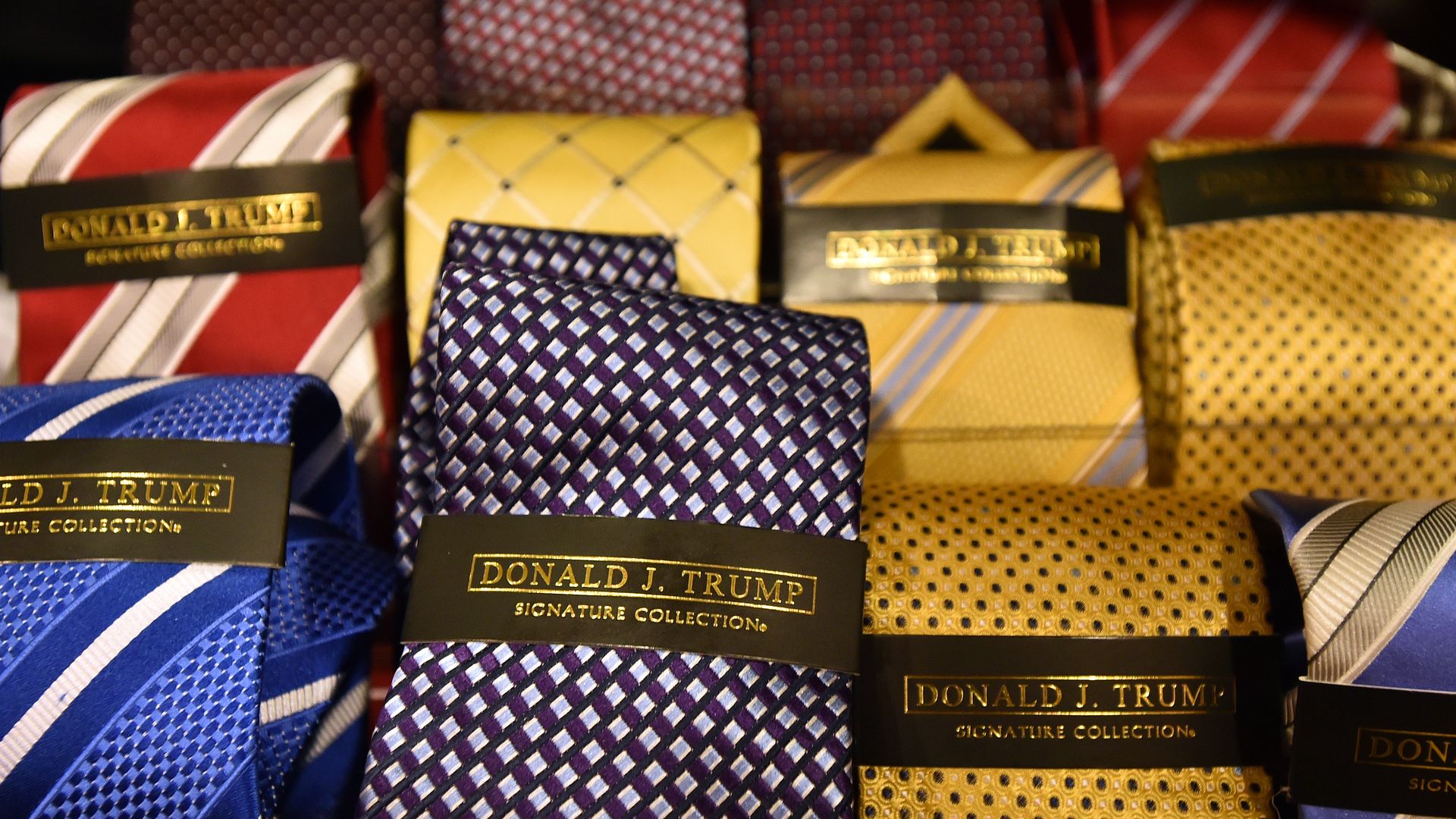 Speaking on NPR's podcast The Indicator, Li Jiang, who owns a flag-making company in China's Zhejiang province, said he's been contracted to manufacture flags for President Trump's 2020 election bid. Jiang also made flags for the Trump and Clinton campaigns in 2016.
Why it matters: This runs counter to Trump's "Buy American and Hire American" motto, and is even more glaringly out of step with the Trump campaign's direct commitment to "proudly continue to sell American products and introduce new ones ... [a]ll the way through 2020 and beyond."
The big picture: This isn't the first time Trump has been caught criticizing American companies with overseas manufacturing, and then turning to foreign manufacturers for his own brand's products.
In an appearance on the Late Show with David Letterman in 2012, Trump criticized imported goods until Letterman showed Trump brand shirts and ties made in Bangladesh and China.
An AP investigation also found that the bulk of Ivanka Trump's clothing and accessories brand is made in China.
Go deeper