Trump: There was "no final straw" on Pruitt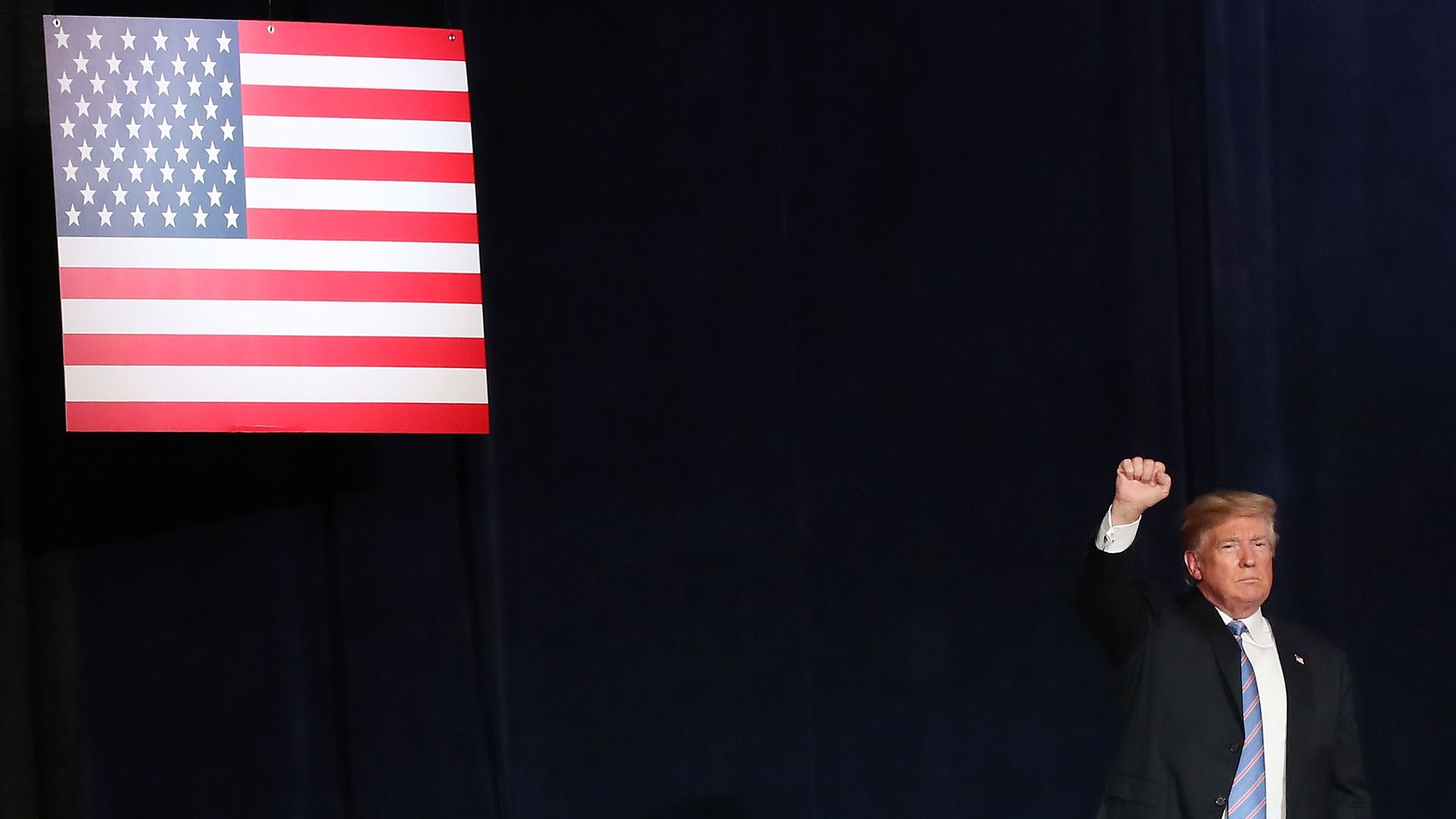 President Trump told reporters on Thursday aboard Air Force One that there was "no final straw" when it came to Environmental Protection Agency Administrator Scott Pruitt's resignation, and that Pruitt resigned on his own accord.
The big picture: Despite months of controversy surrounding Pruitt's management decisions and spending habits, the president has stuck by him publicly. Trump said that Pruitt came to him and said he "[didn't] want to be a distraction."
More remarks from Trump, per the press pool:
On reports of Rep. Jim Jordan ignoring sexual assault allegations during his time at Ohio State University: "I don't believe them at all...Jim Jordan is one of the most outstanding people I've met since I've been in Washington. I believe him 100%. No question in my mind."
On his Supreme Court nomination: "I have it down to four...I'll have a decision made in my mind by Sunday. We'll announce it on Monday." He also said he expects to announce his decision around 9pm on Monday night.
On North Korean leader Kim Jong-un: "I thought we got along very well. I thought we had a good chemistry together. I think we understand each other. I really believe that he sees a different future for North Korea. I hope that's true. If that's not true we'll go back to the other way."
Go deeper