Go deeper: Meet Trump's top three Supreme Court contenders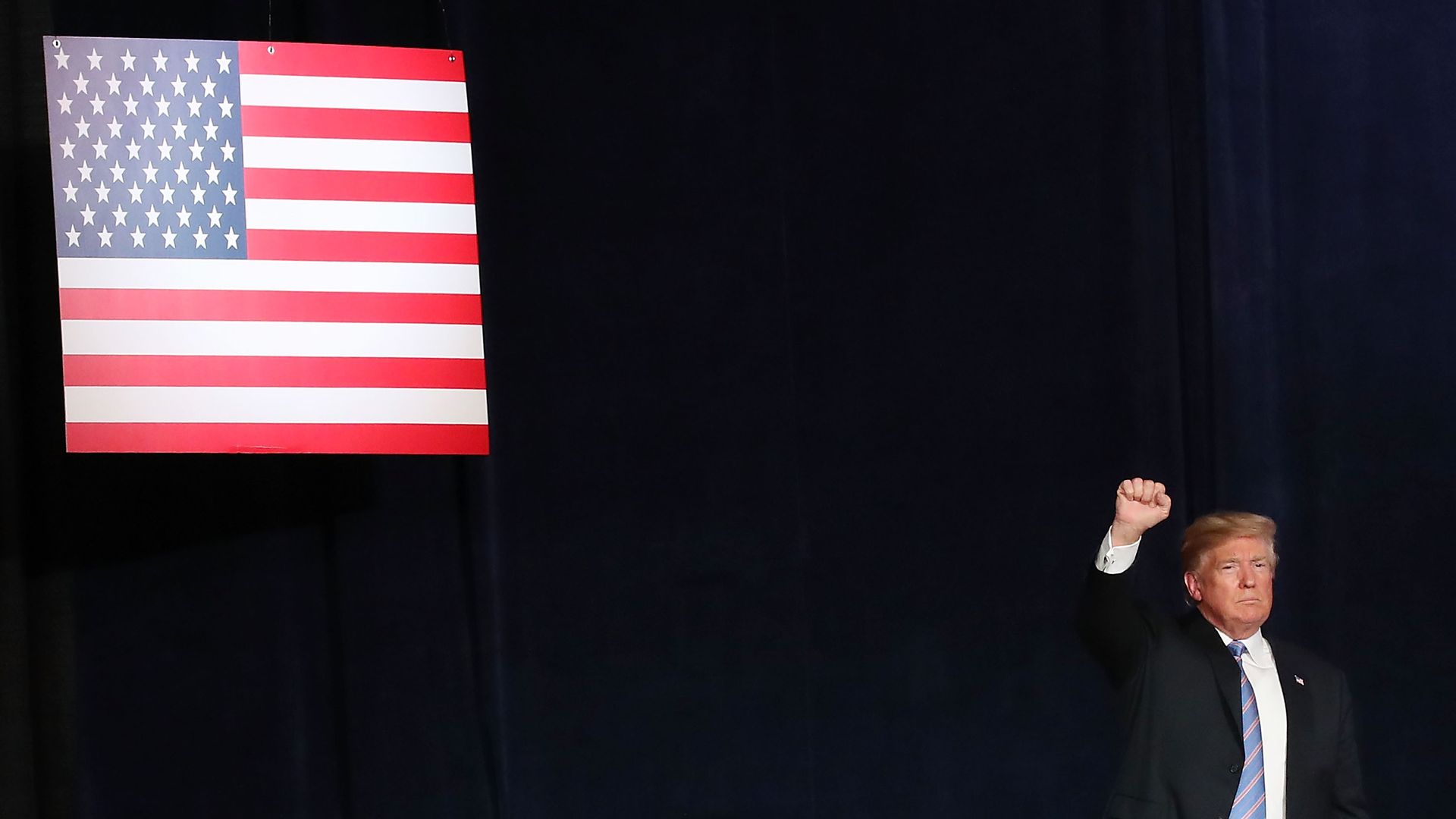 President Trump has narrowed his short list of judges to fill the vacancy Supreme Court Justice Anthony Kennedy will be creating this year upon his retirement, to three contenders, per NBC.
Who they are: Judges Brett Kavanaugh, Raymond Kethledge, and Amy Coney Barrett. Here's what you need to know about their backgrounds:
Brett Kavanaugh, 53, is a federal appeals court judge from Bethesda, Maryland who graduated from Yale Law School in 1990, and has been working on the U.S. Court of Appeals for the D.C. Circuit since then-President George W. Bush nominated him.
Before being appointed to the appellate court, he worked as a top White House lawyer for Bush, clerked for Supreme Court Justice Anthony M. Kennedy in 1993, and was an attorney for the Office of the Solicitor General.
He worked under Independent Counsel Kenneth Starr as an associate counsel and penned much of Starr's report in the 1990s, which included details of President Bill Clinton's relationship with Monica Lewinsky. Per the Baltimore Sun, he also led the Whitewater independent counsel inquiry into the death of a Clinton White House counsel.
Raymond Kethledge, 51, of Michigan, is a judge for the 6th U.S. Circuit Court of Appeals, to which he was nominated by former President George W. Bush in 2006.
Judge Kethledge, like Kavanaugh, clerked for Supreme Court Justice Anthony Kennedy. Kethledge also clerked for Judge Ralph B. Guy, Jr., of the 6th U.S. Circuit Court of Appeals. and had a stint working on Capitol Hill as counsel to former Senator Spencer Abraham (R-Mich.).
Along with two partners, he founded a boutique litigation firm in Michigan, Bush Seyferth & Paige PLLC, in 2003. He graduated from the University of Michigan Law School in 1993, where he also completed his undergraduate degree.
Critical decisions: In 2014 he rejected an Equal Employment Opportunity Commission case that sought to limit employers from running credit checks on job applicants, which the EEOC argued was racial discrimination. In a 2017 ruling, Kethledge said the Obama administration put out "continuous resistance" to efforts to uncover what actions the IRS took against conservative groups. Kethledge writes his own opinions, per Above the Law.
Amy Coney Barrett, 46, of Indiana, is a judge on the 7th U.S. Circuit Court of Appeals, to which she was appointed by President Trump last year.
She has also clerked for a Supreme Court Justice — but unlike Kavanaugh and Kethledge, Judge Barrett clerked for late Supreme Court Justice Antonin Scalia, from 1998-1999. She also clerked for Judge Laurence Silberman on the U.S. Court of Appeals for the D.C. Circuit from 1997-1998.
Barrett has taught at George Washington University Law School, as well as at Notre Dame Law School, where she received her law degree. From 1999-2000 Judge Barrett worked as an associate at Miller Cassidy, Larroca & Lewin, which merged with Baker Botts LLP in 2000.
Critical decisions: Barrett has indicated she may believe the Roe v. Wade decision was "erroneous," per the L.A. Times, and has expressed willingness to overturn precedent if she finds it doesn't abide by the Constitution. Some lawmakers have said they would view this willingness as an indication she would not be opposed to repealing Roe v. Wade. Judge Barrett has also criticized the Affordable Care Act's contraceptive coverage as an "assault on religious liberty."
Go deeper