HPV test doubles the chance of finding precursors to cervical cancer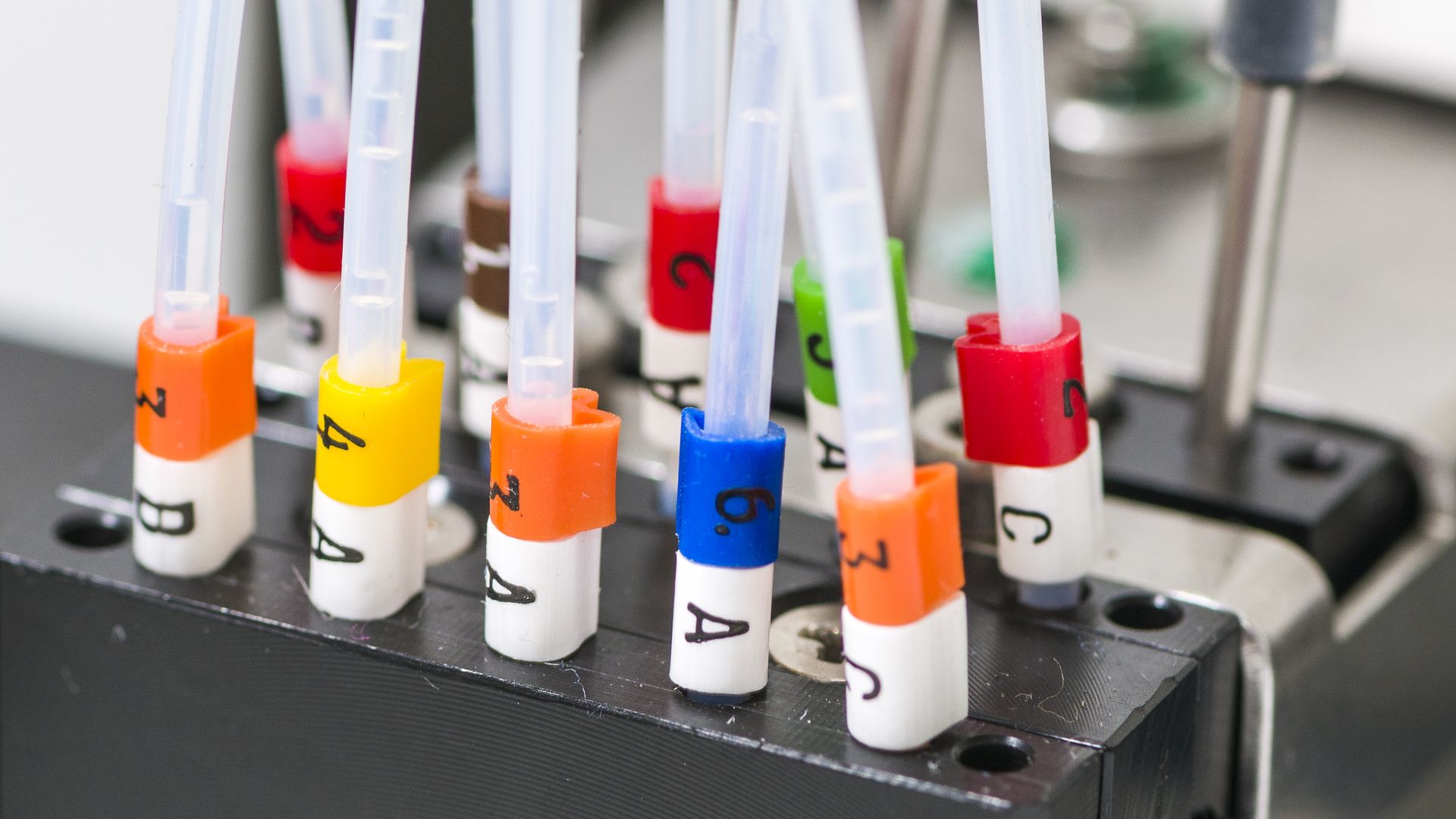 Testing for the human papillomavirus (HPV) offers women twice the chance of catching indicators of cervical cancer than traditional Pap tests do — and requires less frequent testing too, according to a large study published in JAMA Tuesday.
Why it matters: Cervical cancer, which is the fourth most common cause of cancer in women globally, is expected to kill roughly 4,170 American women and be diagnosed in 13,200 Americans this year alone.
"It shows beautifully that HPV testing is more than twice as sensitive as liquid-based cytology [Pap tests]."
— Mark Stoler, professor emeritus of pathology and clinical gynecology, University of Virginia School of Medicine
Background: This study builds on prior research that indicated HPV screening is more effective than Pap tests, study author Gina Ogilvie tells Axios.
Currently, many U.S. practitioners recommend co-testing, or both the Pap and HPV tests on their patients. The Pap test checks for changes in the cervix cells that could progress to cervical cancer.
The HPV test looks for the virus infection that could cause those cells to change. HPV, of which there are more than 120 different types, causes about 99.3% of cervical cancers, Ogilvie says. (The strains HPV-16 and HPV-18 have the strongest association with cervical cancer.)
Pap tests were the "essential first step in enormously successful cervical cancer prevention efforts ... [but] that era is now ending," according to an editorial by L. Stewart Massad of the Washington University School of Medicine.
While the cost of the HPV test is a bit more than the Pap test, they are in the same ballpark, Stoler says.
What they did: The study involved 19,009 women. Roughly half (9,457) received a Pap test; those with negative results returned 2 years later for a repeat test, followed up by the final test 2 years after that. The other half (9,552 women) took an HPV test, and those with negative results returned 4 years later for the final test. The final test at 48 months was a co-test.
What they found, at the end of 4 years:
2.3 out of 1,000 women who originally tested negative with the HPV test had a level of severe abnormal cells (CIN3) detected that required further testing.
5.5 out of 1,000 women who originally tested negative with the Pap test had a level of CIN3 requiring further testing,
"By using an HPV test, we detected precancerous lesions earlier but also when they were HPV negative, they were significantly less likely to have [precancer] later," Ogilvie says.
At the end, they added a Pap test to the HPV control group and found 3 new cases of precancer. They added HPV testing to the Pap control group and found 25 additional precancerous cases.
"All the power is in the HPV test and very little in the cytology testing," Stoler says, although he adds that some will point to the 3 cases to keep the co-testing regime.
What's next: Ogilvie says her research team is in the process of doing a cost-effectiveness paper that will be released in about a year. But, meanwhile, she says she hopes the deeper evidence pushes the U.S. Preventive Services Task Force to say, "Are we getting any added value when we are doing both Pap and HPV testing?"
"This has been building for decades," the National Cancer Institute's Mark Schiffman told the Washington Post, which adds that he calls the Pap test "crude and inaccurate."
Go deeper