Study: Trump coal and nuclear plan would boost pollution deaths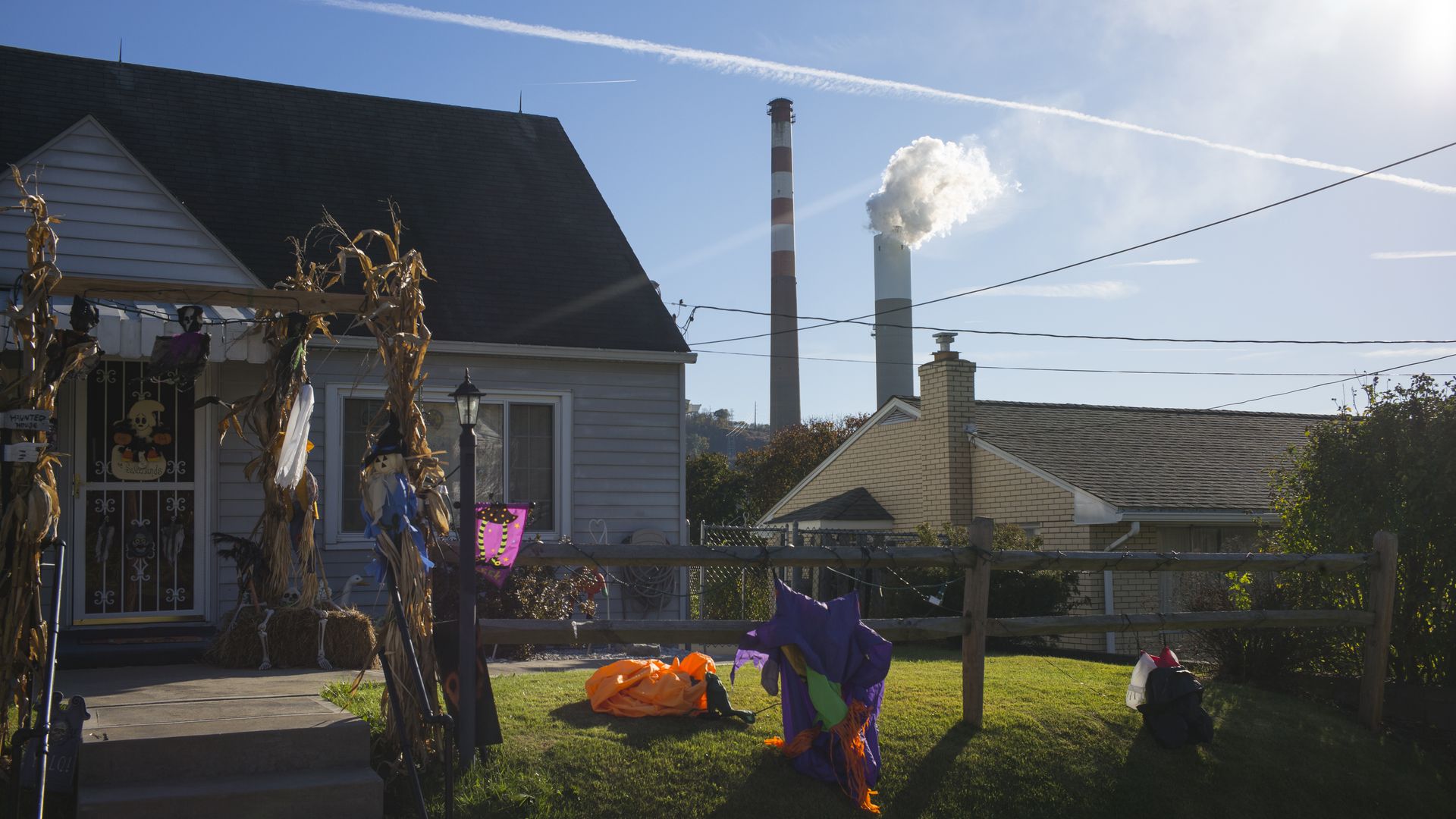 Potential Trump administration moves to prop up coal-fired and nuclear power plants for two years would cause an estimated 353 to 815 pollution-related premature deaths and modestly boost carbon emissions, analysts with a non-partisan think tank said.
Why it matters: The just-published study by researchers working with Resources For the Future represents an early attempt to quantify the effects of brewing, highly controversial plans to aggressively intervene in power markets on behalf of economically struggling coal and nuclear generators.
The backdrop: An internal White House memo that Bloomberg obtained in late May envisions sweeping use of federal powers to aid economically-struggling plants for two years.
That's meant to buy time for a wider analysis of cyber and physical vulnerabilities in the nation's electricity system. Energy Department officials argue that coal and nuclear plants are vital to system resilience, claiming that gas pipelines, among other infrastructure, are vulnerable to attacks.
Critics of the plan — who range from the natural gas industry to environmentalists to various power market analysts — accuse the administration of manufacturing a national security rationale for its longstanding goal of helping the coal industry.
The big picture: In the two-year window, the plan helps coal much more than nuclear because more coal generation is at risk of closure during that period, leading to more emissions of traditional pollutants and greenhouse gases.
One level deeper: The study, as a baseline, assumes the Trump administration plan would delay retirement of an estimated 7,800 megawatts of coal-fired generation capacity and 1,100 megawatts of nuclear capacity over two years.
Additional emissions of sulfur dioxide and nitrogen oxide emissions from those coal plants would cause as many as 815 deaths.
The authors call these mortality estimates "conservative" for various reasons. They note, for instance, that the number of plants prevented from retiring could be larger than they modeled.
The net carbon emissions from the policy would be an estimated 22 million short tons over the two years, which the study notes is roughly the amount emitted annually by 4.3 million cars.
Other impacts: The plan would support 1,580 coal mining jobs over the two years, but "might reduce economy-wide employment due to its effects in other sectors, write Daniel Shawhan, an economist who works with RFF, and researcher Paul Picciano.
"These results indicate that each year, one American would die from air pollution for every two to 4.5 coal mining jobs supported by the policy.
Go deeper: The climate stakes of Trump's power move.
Go deeper