Schumer tells Trump to consider Merrick Garland for Supreme Court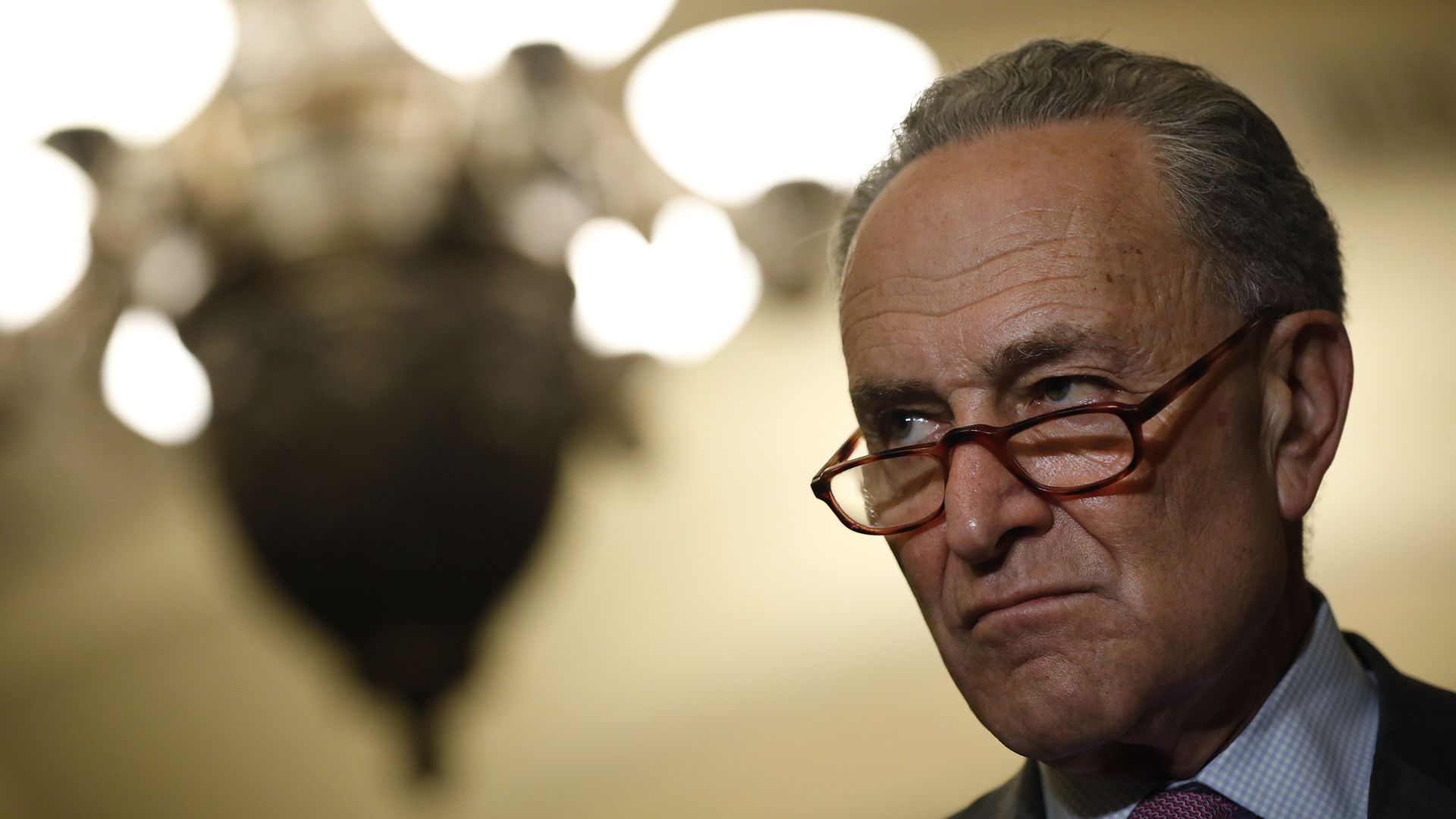 Senate Minority Leader Chuck Schumer had a private phone call with President Trump earlier this week, during which he pressured the president to nominate federal judge Merrick Garland to replace Supreme Court Justice Anthony Kennedy, reports the Washington Post's Seung Min Kim and Robert Costa.

The bottom line: The suggestion is absurd, and Schumer knows it. Trump, who successfully worked with Senate Majority Leader Mitch McConnell to block Merrick Garland when the last Supreme Court vacancy opened up, has repeatedly said that he will choose a conservative judge to replace Kennedy. Trump has also already narrowed down his short list of candidates to three, and Garland is far from any of them.
The details: The call between Schumer and Trump reportedly only lasted five minutes. The senator argued that nominating someone who would overturn Roe v. Wade, the case that established women's right to abortion, and the Affordable Care Act would be "cataclysmic" to Trump's legacy as president.
Go deeper