Bill Shine is going to Montana rally with Trump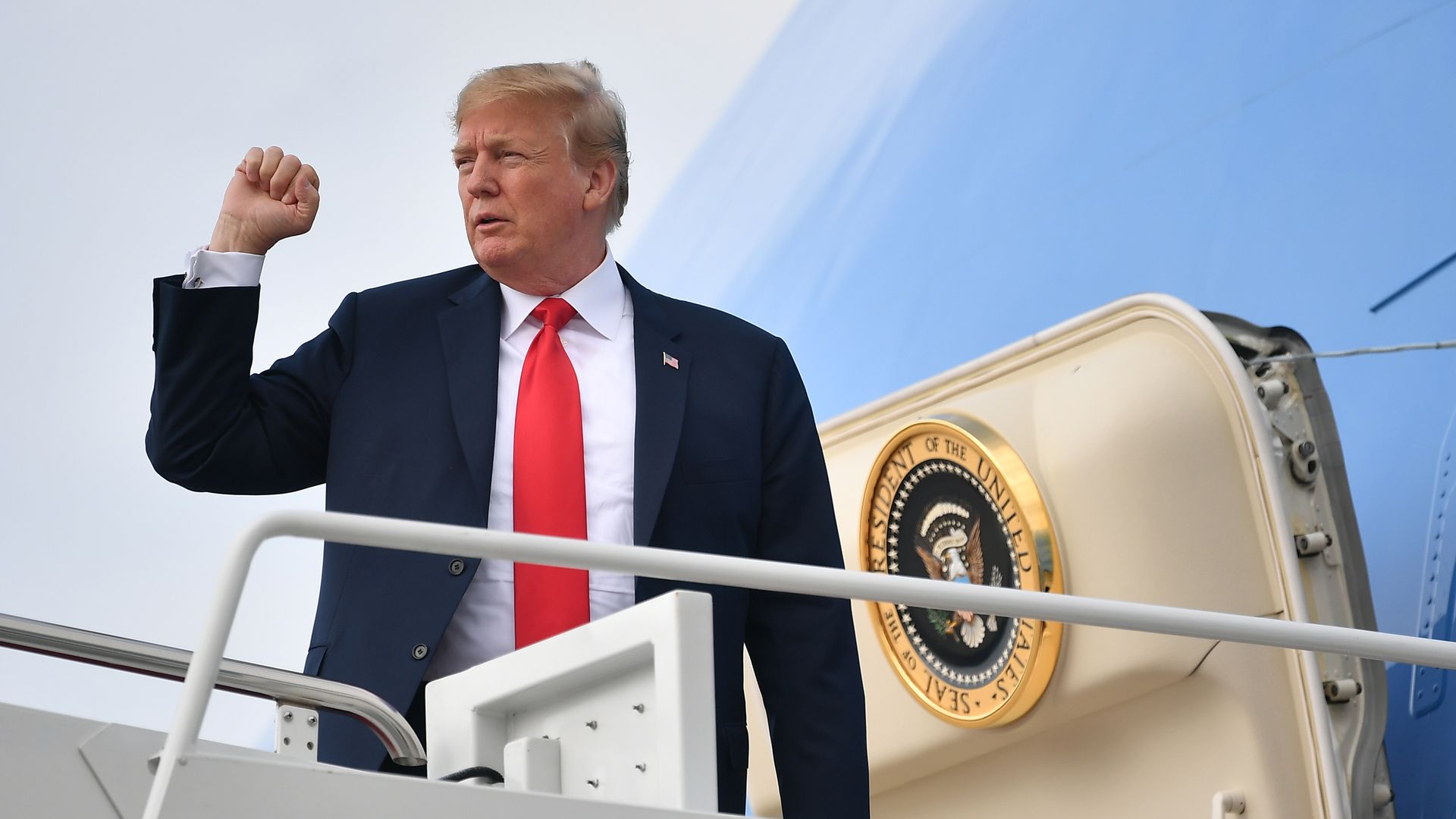 It's only his fourth day on the job as the White House's de-facto communications director — he was just announced as President Trump's deputy chief of staff for communications — and former Fox News executive Bill Shine will ride on Air Force One with Trump to his Montana rally tonight, per a White House official familiar with the hiring process.
Why it matters: By bringing Shine to Montana, Trump could easily veer off-script and instead make the rally — which is supposed to be about GOP Senate candidate Matt Rosendale — about himself and his new hire.
A source close to Donald Trump Jr. told Axios' Jonathan Swan that Don Jr. is also planning to attend the rally and will give a speech about Rosendale. He recently raised $130,000 for Rosendale at a GOP fundraiser.
Shine is perfect for this event. All of President Trump's rallies since taking office have been television-worthy — something Shine knows a lot about producing.
He's the president's latest staff pick who doesn't have previous political experience, but who aligns with him personally — NYT notes he is close with Kellyanne Conway and Mercedes Schlapp, two women in Trump's inner circle.
The bottom line: He's diving into the job head-first. Riding on Air Force One with the president this early into the gig is a clear sign of their mutual allegiance.
Go deeper