Report: Trump asked aides about invading Venezuela in 2017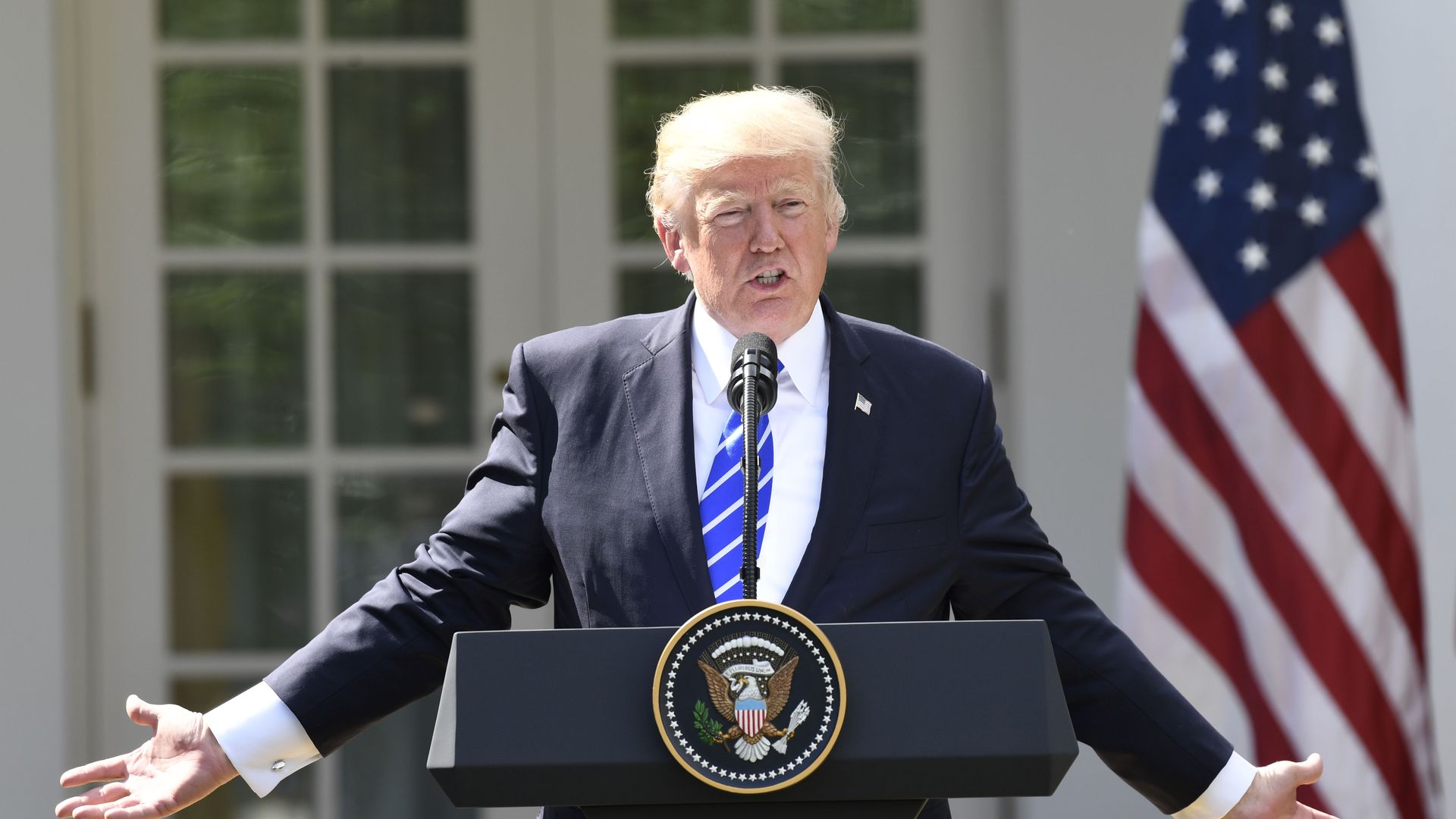 During an August 2017 Oval Office meeting to discuss sanctions on Venezuela, President Trump — to the dismay of former Secretary of State Rex Tillerson and former National Security adviser H.R. McMaster — asked his top aides about the potential of having the U.S. invade the country, reports the AP's Joshua Goodman, citing a senior administration official familiar with the conversation.
Why it matters: A military invasion of Venezuela could jeopardize the U.S. relations with Latin American governments involved in the ongoing effort to punish Venezuelan President Nicolas Maduro for moving the country toward a dictatorship, the administration official told Goodman.
The details: Even after the initial pushback from his advisers, Trump continued to press for military action against Venezuela in the following weeks.
The president also discussed the idea with Latin American allies, including Colombian President Juan Manuel Santos, writes Goodman, despite Trump's staff urging him not to raise the issue.
Former National Security Adviser H.R. McMaster reportedly even pulled the president aside, and explained to him why invasion was a dangerous option.
The big picture: This isn't the first time Trump has spoken about military action in Venezuela. Last August, he said the U.S. military would be "locked and loaded" to take action against the country.
Editor's note: The White House did not immediately respond to request for comment from Axios.
Go deeper