Go deeper: Conservatives voice concerns over top SCOTUS contender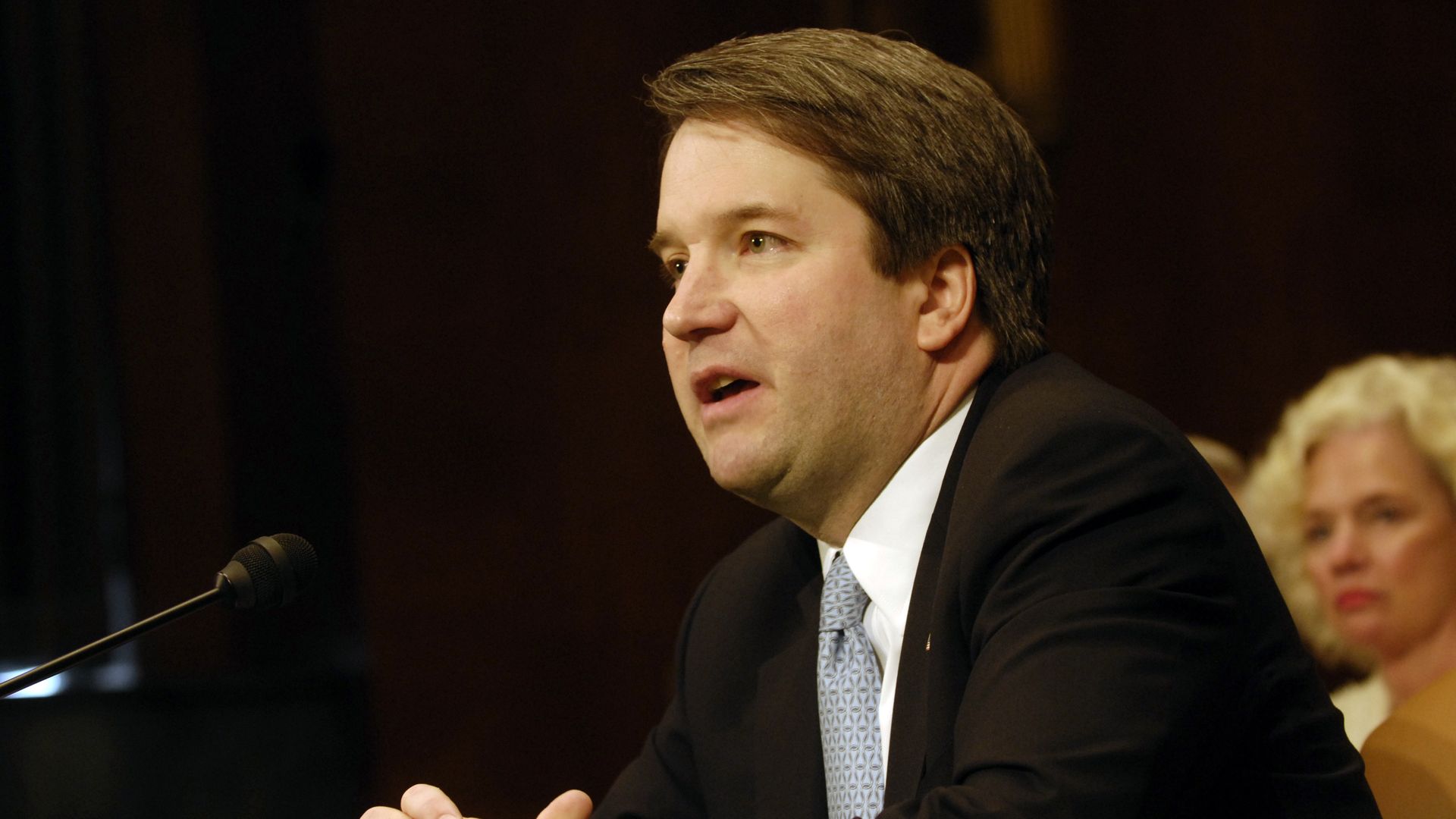 One of President Trump's top Supreme Court contenders, Judge Brett Kavanaugh, has reportedly triggered strong reservations among social conservatives who are infuriated over some of his past rulings and close ties to establishment Republicans.
The details: As President Trump narrows down his list of candidates to replace Justice Anthony Kennedy on the Supreme Court, critics are pointing to Kavanaugh's connections to the George W. Bush White House — Trump hates all things Bush — and his record on health care and abortion as being red flags, reports the Washington Post's Robert Costa and Josh Dawsey.
What they're saying: Trump advisers have reportedly acknowledged the simmering tensions, and two sources familiar with the matter told the Post that Trump has sought advice from aides, as well as Sen. Rand Paul (R-Ky.), about the concerns with Kavanaugh, particularly his record on health care. The president has also "pored" over news articles highlighting Kavanaugh's time in the Bush administration, but nothing he found was damaging enough to jeopardize the judge in Trump's eyes.
"You hear the rumbling because if you've been part of the establishment for a long time, you're suspect. Kavanaugh carries that baggage," veteran conservative organizer Richard Viguerie, told Costa and Dawsey.
Meanwhile, some Trump supporters, like conservative commentator, Ann Coulter tweeted Tuesday: "Kavanaugh is clearly the best choice. But [Amy Coney] Barrett would be the most fun."
The backdrop: The bickering comes as hard-lines conservative are seeking a nominee that would solidify a conservative majority on the Supreme Court, and hope that the next justice will be the defining vote to overturn Roe v. Wade.
Go deeper