What we're reading: Letters from detained migrant women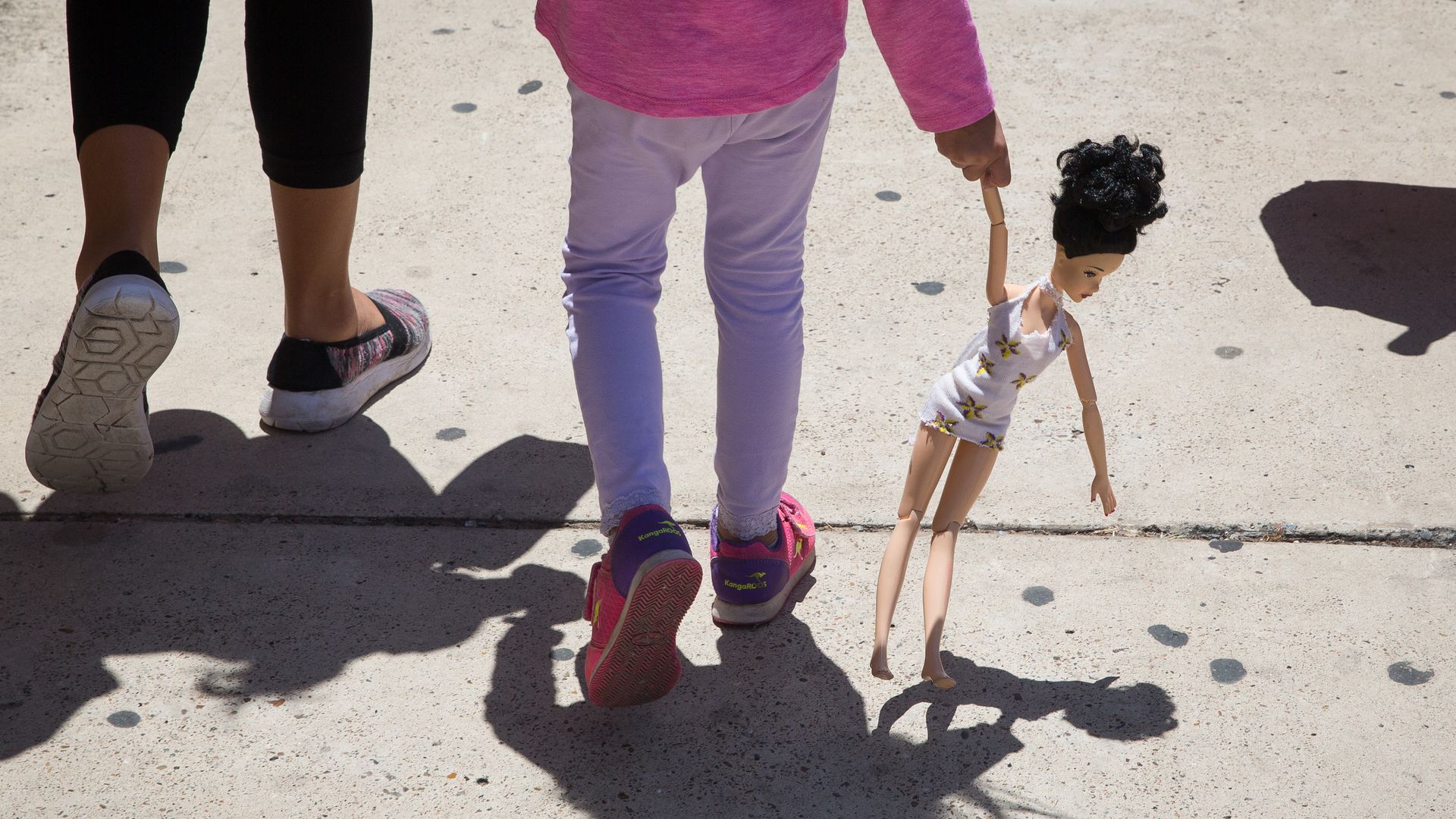 Grassroots Leadership, a non-profit civil rights organization, has published letters from immigrant mothers detained and separated from their children at the United States-Mexico border.
Why it matters: The letters offer a glimpse of their grim living conditions, as well as the mothers' anguish after being separated from their children.
We beg you to help us, return our children.
— An anonymous, detained immigrant woman,
per the LA Times
The backdrop: Several immigrants have been detained and separated from their families as a result of President Trump's "zero-tolerance" policy. The administration initially defended it, but then Trump attempted to end it with an executive order.
What they're saying:
A woman, who was separated from her son a month prior to writing the letter: "There are moments when I can't go on ... If they are going to deport me, let them do it — but with my child."
In another letter, a detainee who said she was seeking asylum, questioned the morality of the "zero-tolerance" policy. She said she ran from her country because "they threatened to kill me and my children," but now she has found herself in the U.S. where "they killed us alive" by taking their children.
One woman says she has not been able to bathe or brush her teeth for eight days after being captured, per CNN. The woman, who said she had not seen her children for 21 days and did not know where they were, described her detainment facility as "la perrera," which means kennel or dog pound. She said they were surrounded by chain link fences.
"They treated us so horribly, as though we were animals," the woman wrote.
Go deeper: Read all 20 letters released by Grassroots Leadership here.
Go deeper