Canadians boycott U.S. products citing Trump's attacks on Trudeau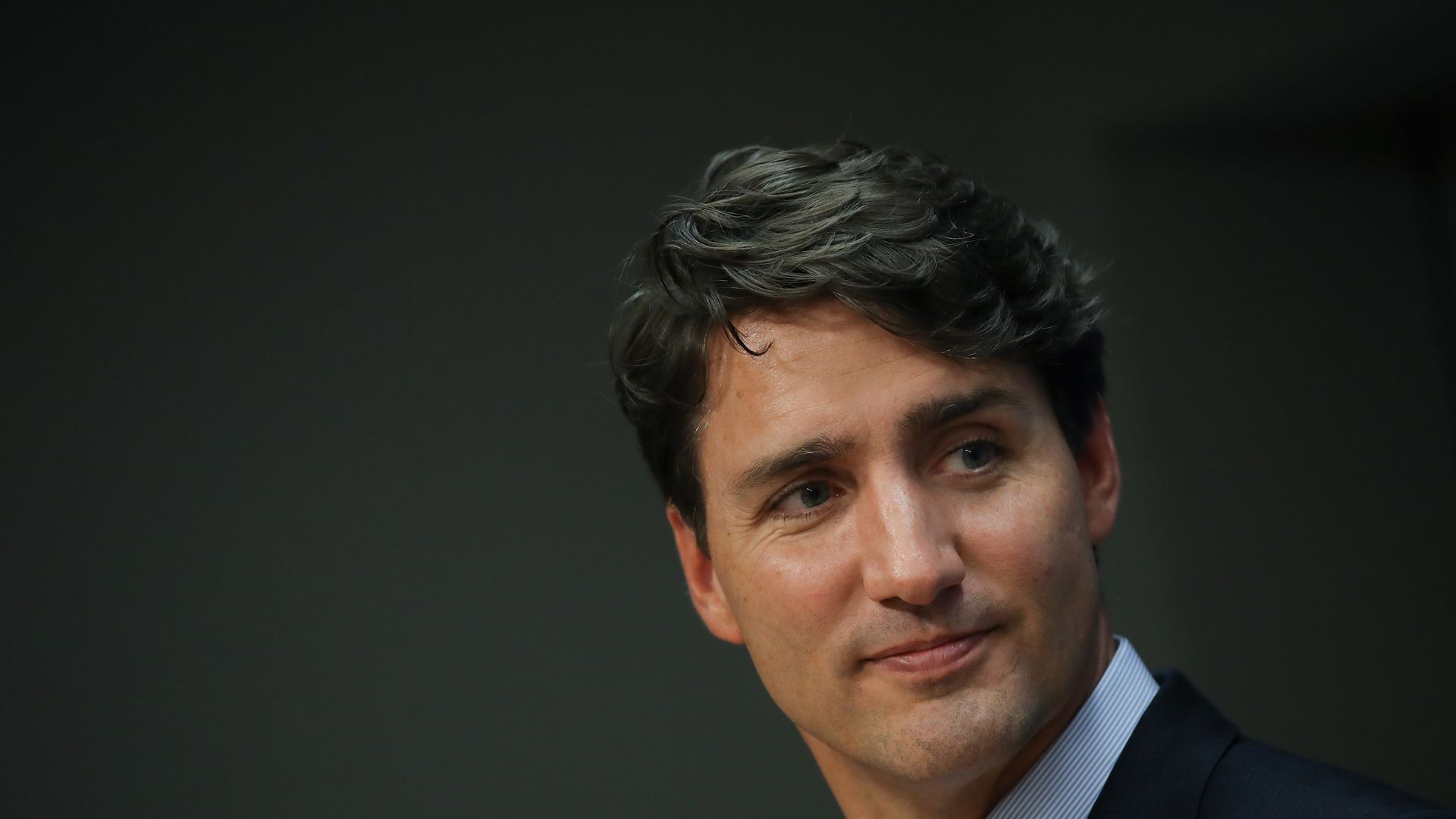 With President Trump initiating a trade war with Canada and launching verbal attacks on Canadian Prime Minister Justin Trudeau, Canadian citizens are boycotting U.S. products and trips to the States, reports CTV News.
What they're doing: Canadians have taken to social media with the hashtags #BuyCanadian, #BoycottUSProducts, and #BoycottUSA and are offering tips on how to do their part to defend their country against the Trump administration's actions. The United States exported $207 billion worth of goods to Canada in 2016, per an MIT visualization.
While one Ottawa man proudly tweeted a photo (below) promoting his "Trump-free" grocery cart, others are also "refusing to buy Kentucky bourbon, California wine and Florida oranges, and ignoring major U.S. brands such as Starbucks, Walmart, and McDonald's," per CTV.
The backdrop: Trudeau has called out the United States' tariffs on Canada for being "insulting and unacceptable." Trump hit back on Twitter, deriding Trudeau as "very dishonest and weak." The two also butt heads during last month's G7 summit.
Meanwhile, Trudeau says Canada has seen a "patriotic boost" as a result of Trump's tariffs on Canada.
What's next: It's unclear what the boycott's impact will be, but if it continues there will most likely be one. Canada is a major player in U.S. exports and has imported a total of $98.9 billion goods through April 2018, according to the Census Bureau.
The bottom line: Between massive retaliatory tariffs and the consumer boycott, the U.S. risks losing its grip on its important Canadian trade pipeline.
Go deeper