Trump's tweet on Harley-Davidson doesn't hold up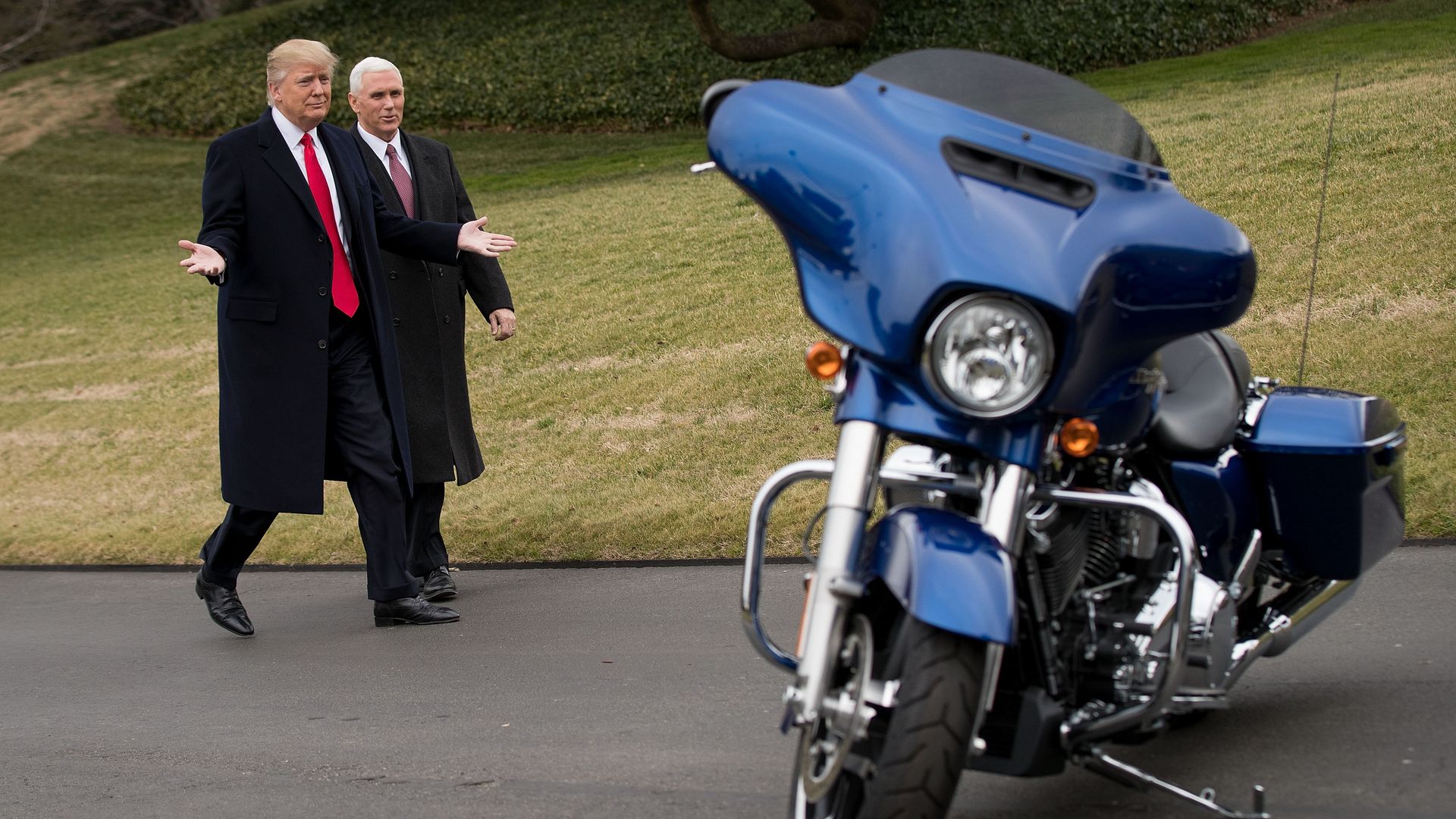 President Trump on Tuesday escalated his war of words with U.S. motorcycle maker Harley-Davidson, which recently announced plans to move some manufacturing overseas because of tariffs.
The bottom line: Trump is claiming 2017 sales were affected by a corporate decision that didn't occur until 2018. That doesn't make sense.
Go deeper