The big picture: Trump to rescind Obama's affirmative action policy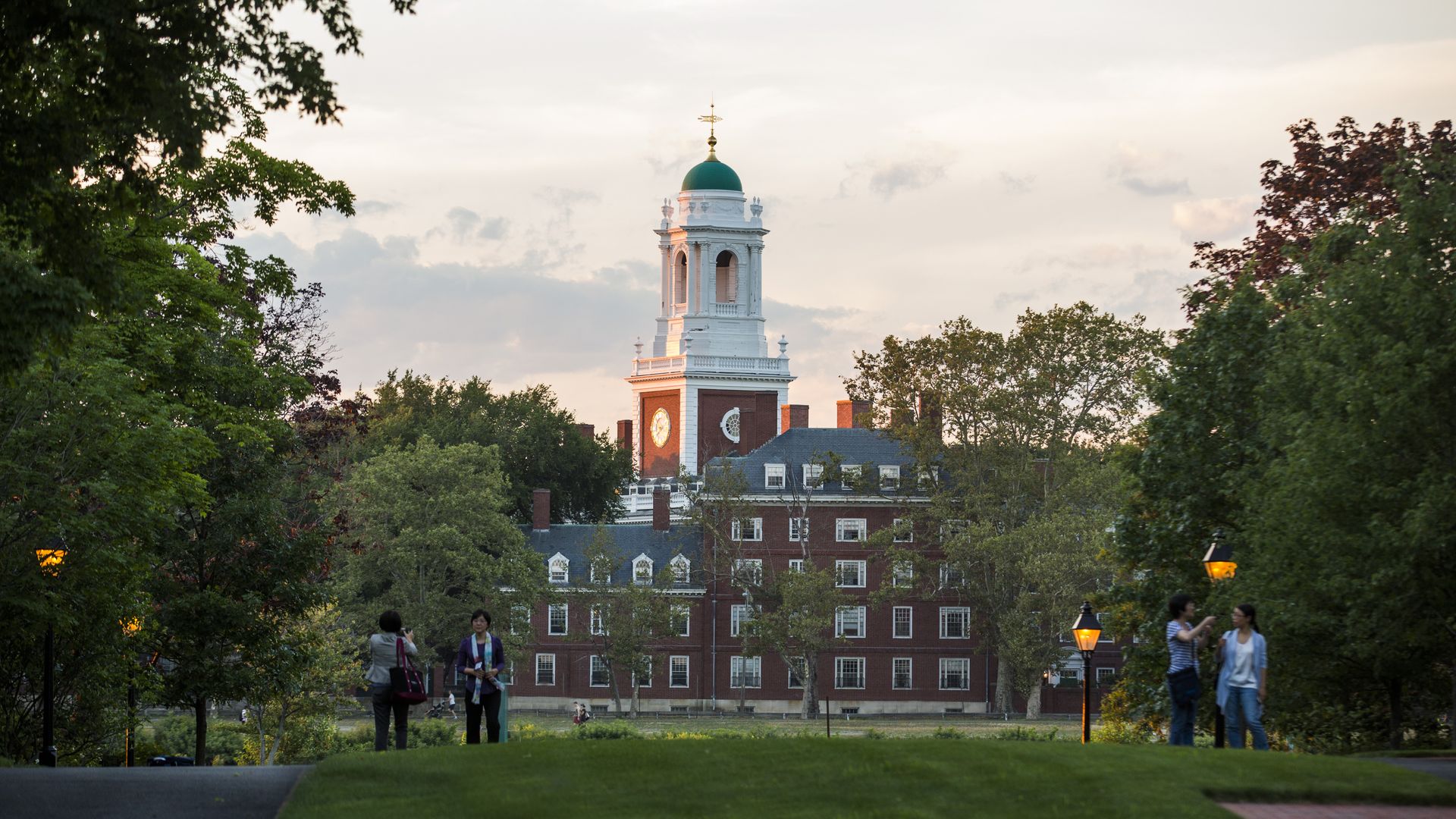 The Trump administration plans to tell schools not to consider race as a factor for admissions standards, discontinuing a policy that the Obama administration adopted as an attempt to increase diversity at colleges and high schools, the New York Times reports.
The big picture: The reversal of affirmative action coincides with several similar announcements by the Justice Department, which has been reevaluating past guidelines. The new policy will revert back to what was in place during George W. Bush's administration, when officials told schools to ensure "race-neutral methods" in the college acceptance process, or elementary and secondary school selections.
The details
The DOJ revoked seven policy guidances from the Education Department's civil rights division on Tuesday.
Attorney General Jeff Sessions said policies, like Obama-era affirmative action, could push the DOJ to go beyond the law, the Constitution, and the Supreme Court, Justice Department spokesman Devin M. O'Malley, told NYT.
A senior Justice Department official said "rolling back guidance is not the same thing as a change of law, so that the decision to rescind technically would not have a legal effect on how the government defends or challenges affirmative-action related issues."
By the numbers
The overall perception of affirmative action has continued to be positive — 71% of Americans, surveyed in October 2017, said they believe it's a good thing, according to a Pew Research Center study.
Along party lines, roughly 50% of Republicans support affirmative action, compared to 84% of Democrats.
What's next
The Justice Department is investigating if Harvard University is illegally discriminating against Asian-American students' admission processes.
In June, documents filed by the Students for Fair Admissions, a group representing Asian-American students that is suing Harvard for bias, accused the university of consistently rating Asian students lower on traits like likability, courage, and kindness during the application process.
The other side: Harvard said the school "does not discriminate against applicants from any group, including Asian-Americans, whose rate of admission has grown 29 percent over the last decade."
Go deeper