New York's Plaza Hotel, formerly owned by Trump, now belongs to Qatar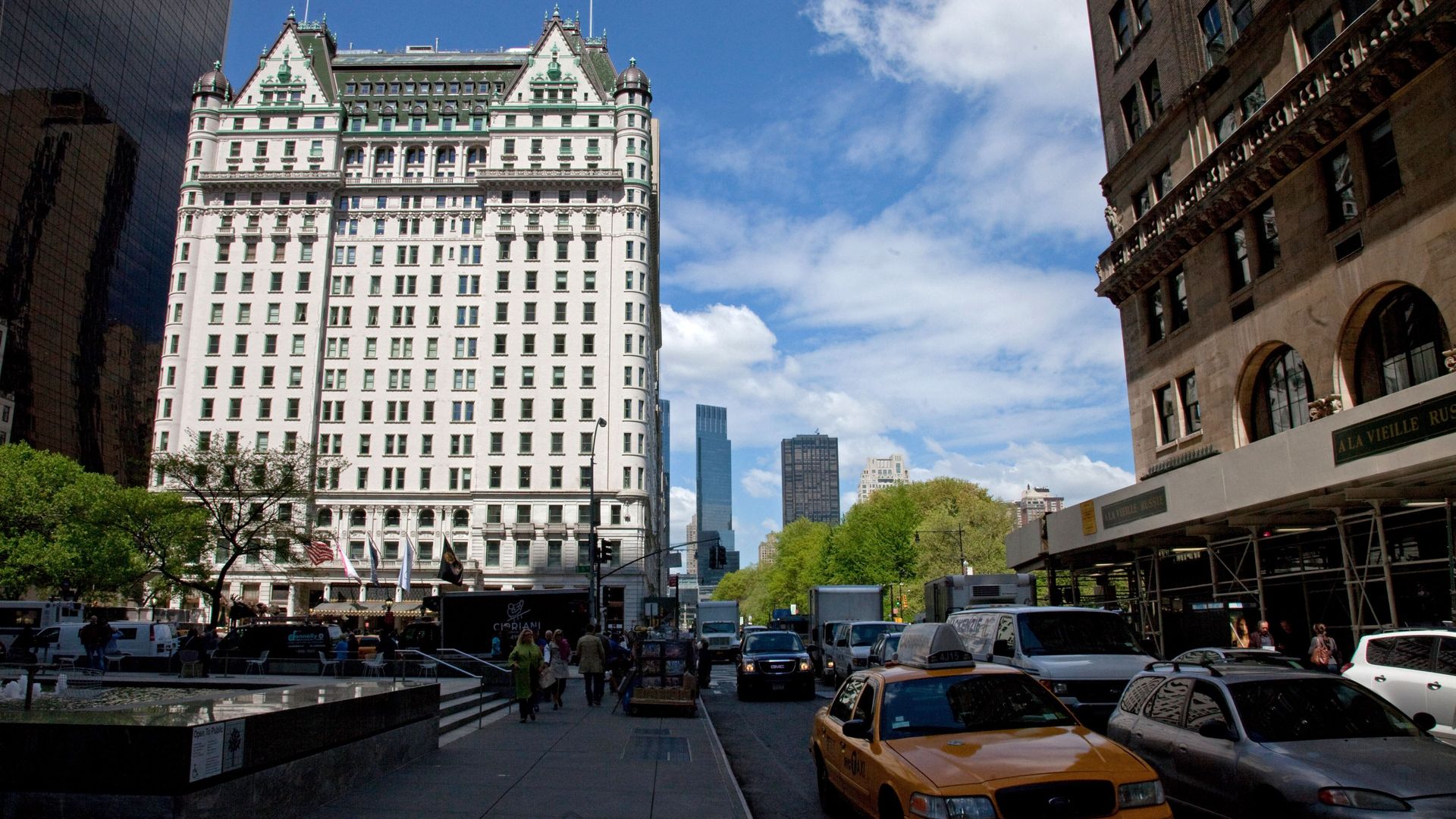 Qatar has agreed to purchase New York's famous Plaza Hotel — previously owned by President Donald Trump — for roughly $600 million, Reuters' Dmitry Zhdannikov reports.
The big picture: This is the largest investment from Qatar in Western property since its Gulf neighbors initiated a blockade on the small country last year. And according to per Zhdannikov, Qatar has been on a spending spree of "top hotels and luxury properties in the West" as it seeks to "diversify the wealth it accumulates from gas and oil exports." The Qatar-owned Katara Holding is purchasing full ownership of the Plaza, which will include a 75% stake from Sahara India Pariwar, an Indian business group.
Go deeper