Go deeper: A look at Lyft's big bike-sharing buy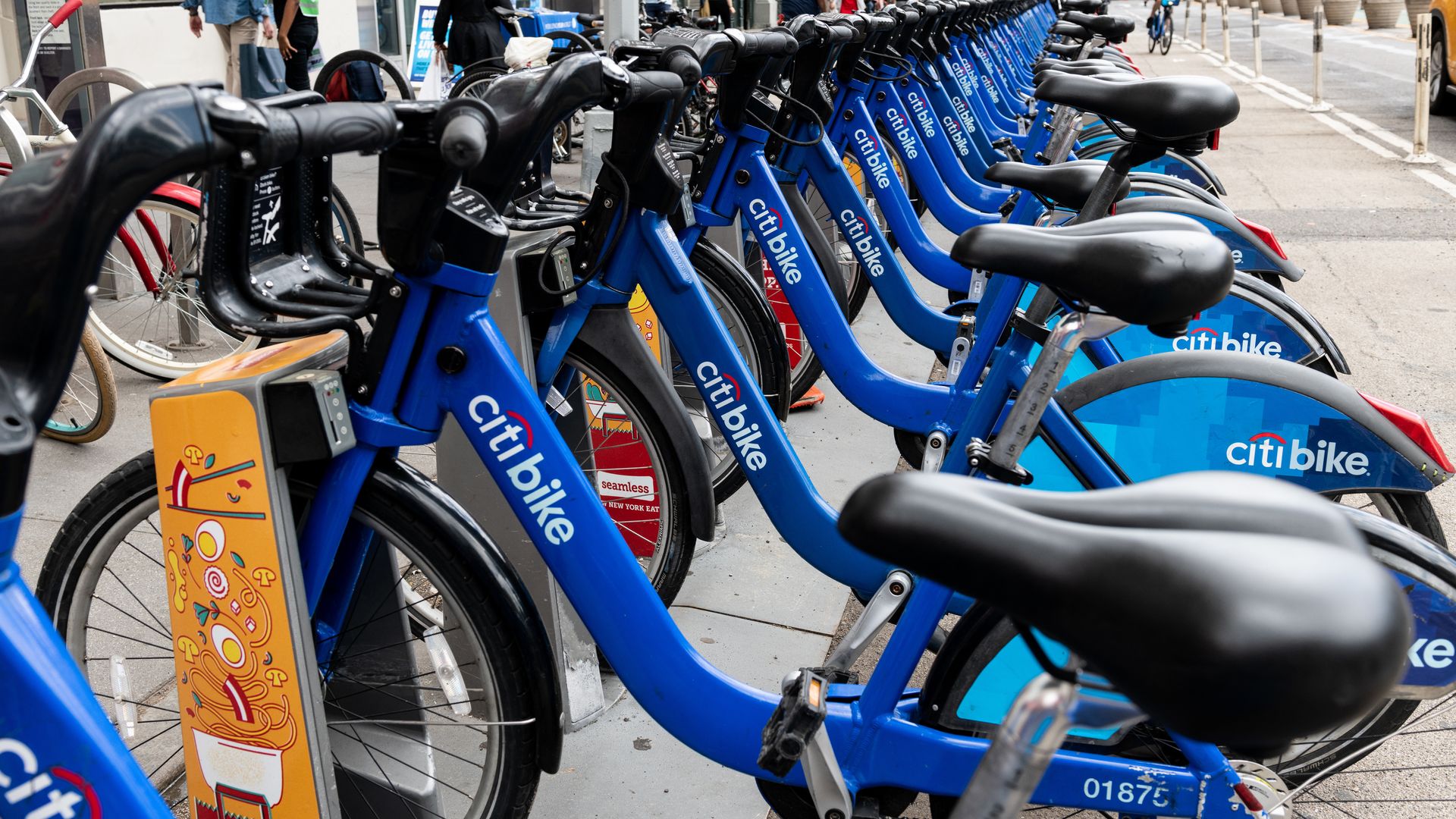 Lyft finally confirmed Monday that it's getting in the bike-sharing business by acquiring Motivate, the company behind Ford GoBike in San Francisco and Citi Bike in New York. Axios' Kia Kokalitcheva has a look at the deal, which sources tell Axios came with a $250 million price tag.
The bottom line: Once again, Uber and Lyft are going head-to-head, this time with bikes (Uber acquired dockless bike-sharing company Jump in April).
But unlike with ride-hailing, where Uber has always held a big lead, this market's shape is less settled. There are heavy regulations and caps on bikes, and the vehicles are owned and maintained by the companies.
What Lyft bought: Motivate's team, assets, and contracts with cities, which means Lyft now owns a large chunk of the bike-share market in the U.S.
What it didn't buy is Motivate's maintenance and servicing business, which will continue to operate on its own. This part of Motivate's business employs unionized workers, likely something Lyft didn't want to oversee.
Bear in mind: Many, if not all, of Motivate's contracts with cities include clauses that allow the city to terminate the contract under conditions like a change in control — such as Lyft acquiring Motivate. It's unclear whether Lyft got the cities' blessings before going forward with the deal.
Sponsorships, like Ford in San Francisco and Citibank in New York, are also making this acquisition interesting.
Lyft says the sponsorships remain in place, which is not surprising as they bring in about half of Motivate's revenue, according to a source familiar with the bike-sharing company.
But this also means that Lyft won't have its own brand all over the bike services, which may or may not bother the company.
Go deeper