Dozens died from treatable illness in Puerto Rico after Maria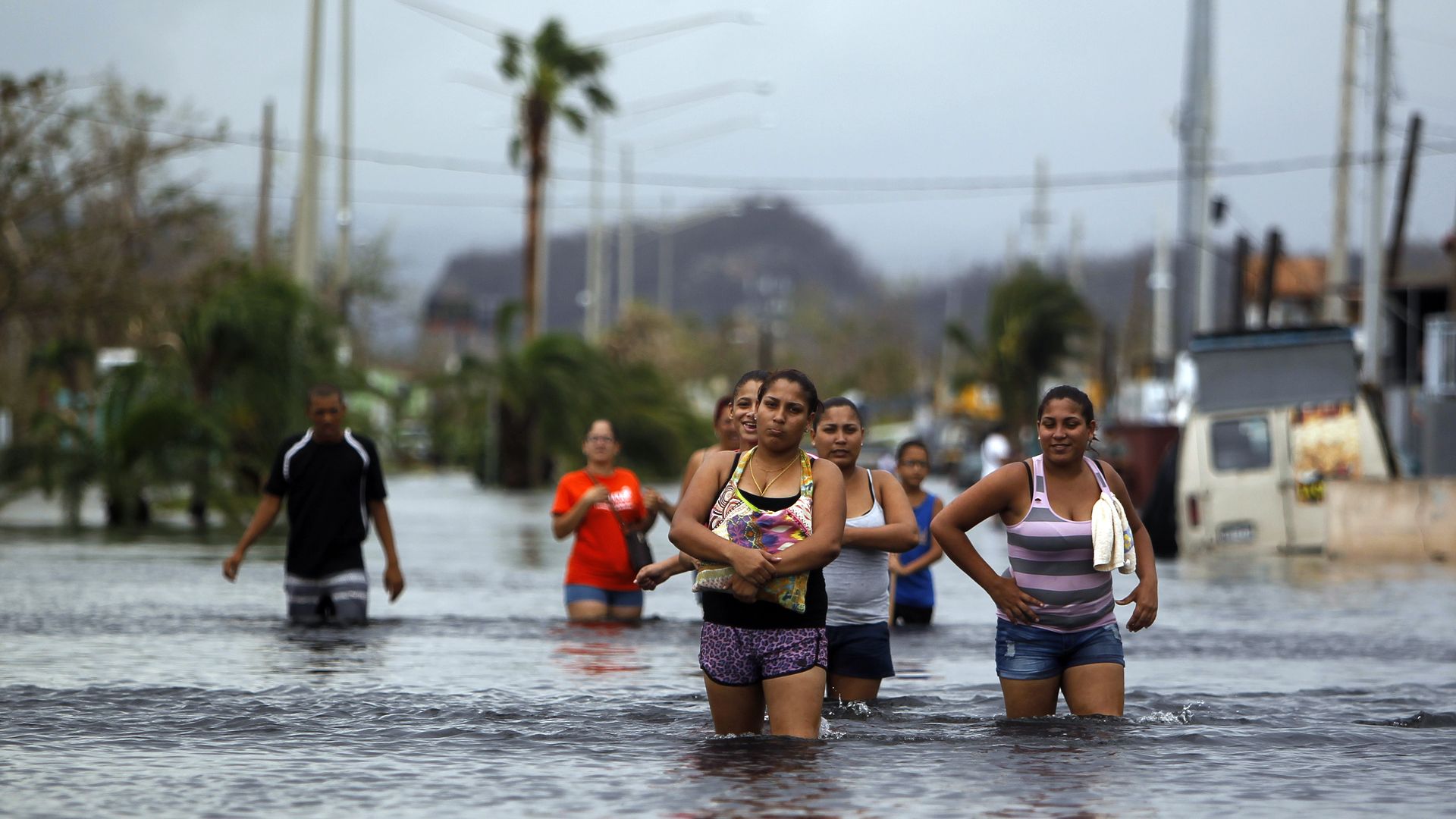 At least 26 people died of the bacterial disease leptospirosis in Puerto Rico during the six months after Hurricane Maria, according to a new report from CNN and the Centro de Periodismo Investigativo.
Why it matters: Leptospirosis, an illness often spread in floodwaters via animal urine, is rarely a fatal disease and is easily treatable with antibiotics — but the Puerto Rican government refused to declare an outbreak, which could have furthered the illness' effects by failing to prompt greater surveillance and prevention efforts.
Twenty-six deaths attributed to leptospirosis — that's extraordinary. There's no other way of putting it. ... The numbers are huge."
— UCSD medical professor Dr. Joseph Vinetz told CNN
The big picture: As of June 22, Puerto Rico's Health Department said only four people had died of the disease because of Maria. They added two to that count after CNN asked about the 26 deaths, which had been discovered via a Puerto Rican mortality database.
The government's official death toll from the storm sits at 64 and doesn't include the two cases added by Puerto Rico's Health Department, pending a wider government review of the death toll. Independent estimates believe that number is widely underreported — and could number in the thousands.
The bottom line: Nine months later, there are still many unanswered questions about the storm and its overall impacts on Puerto Rico, leaving families and residents at a loss regarding officially uncounted deaths.
Go deeper:
Go deeper