With broad mandate, Mexico's AMLO still shaping vision for presidency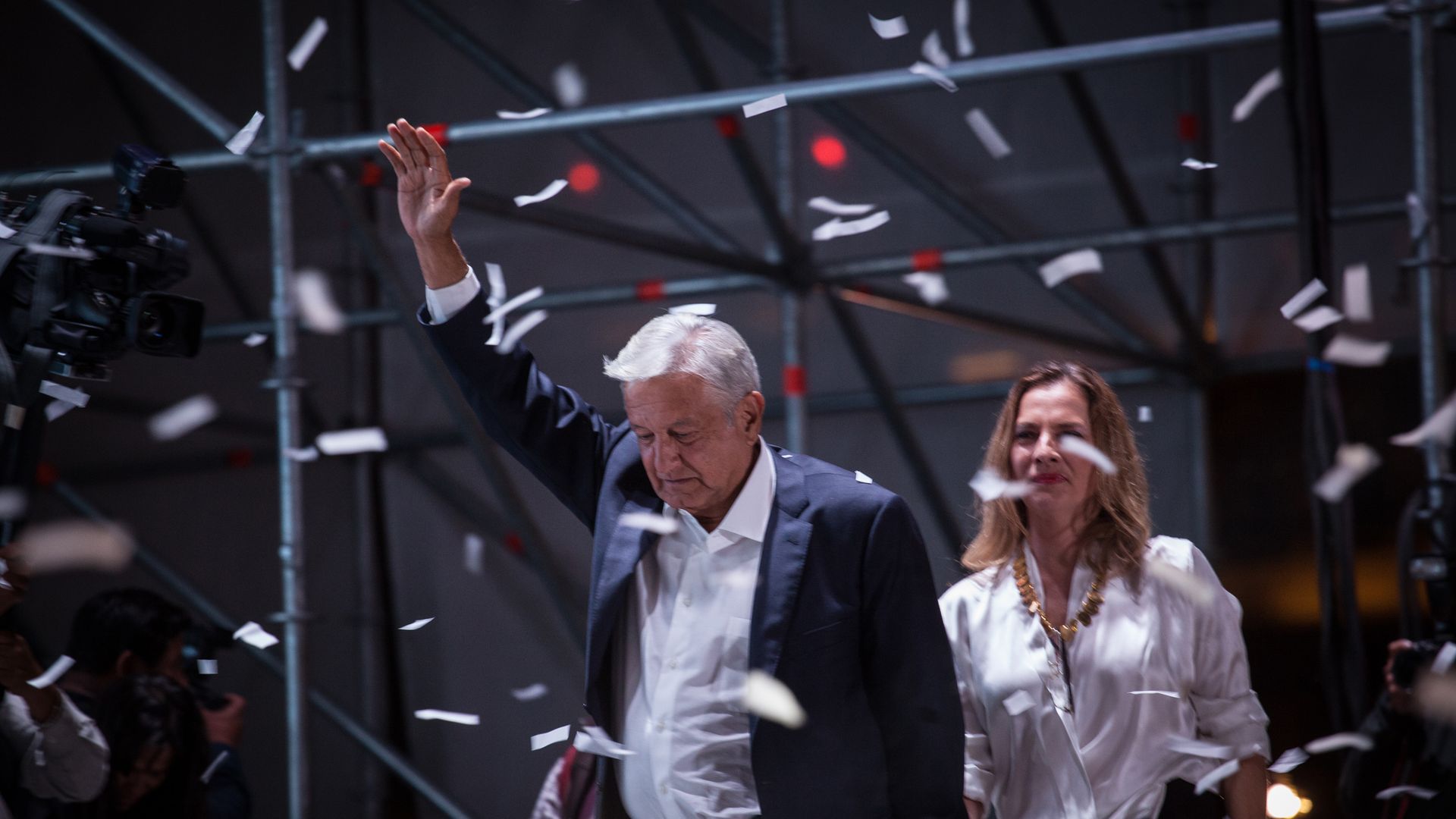 The third time proved the charm for Andrés Manuel López Obrador (AMLO), who, after losing two previous races, is now Mexico's president-elect. AMLO won a resounding victory, taking 53% of the vote while his party coalition won a preliminary majority in both congressional houses. The results cast into sharp relief how discredited Mexico's two historical political parties have become.
What to watch: AMLO captivated the electorate by running against the system and tapping into popular demand for a fresh alternative. But AMLO is more an insurgent than an outsider, an old-school politician who rose through the ranks during Mexico's authoritarian era of single-party dominance, and since the 1990s has shown himself to be a political chameleon. To what extent he remains true to his populist, nationalist roots once in power is an open question.
AMLO may name a cabinet that assuages the business community's concerns about his leftist proposals, but the overall direction he takes will ultimately depend on how he sees himself in the context of Mexican history. AMLO's advisers describe him as a once-in-a lifetime candidate, a description that conjures images of Latin America's strongmen. If AMLO governs as a savior rather than a servant, his tenure could herald conflict and polarization, charting an unpredictable course for the country.
The U.S. angle: The stakes for U.S.–Mexico relations are exceptionally high. AMLO, who wrote a book titled "Listen, Trump!", is dead set against a border wall, and is more likely to challenge Trump than the outgoing administration. Like Trump, AMLO may root his international trade agenda in domestic concerns, but the two will not necessarily see eye-to-eye on NAFTA and trade. Security cooperation between the two countries is also on the line.
Michael McCarthy is a research fellow at American University's CLALS, an adjunct professor at George Washington University's Elliot School for International Affairs and the founder and CEO of Caracas Wire.
Go deeper