By the numbers: LeBron's earnings, on and off the court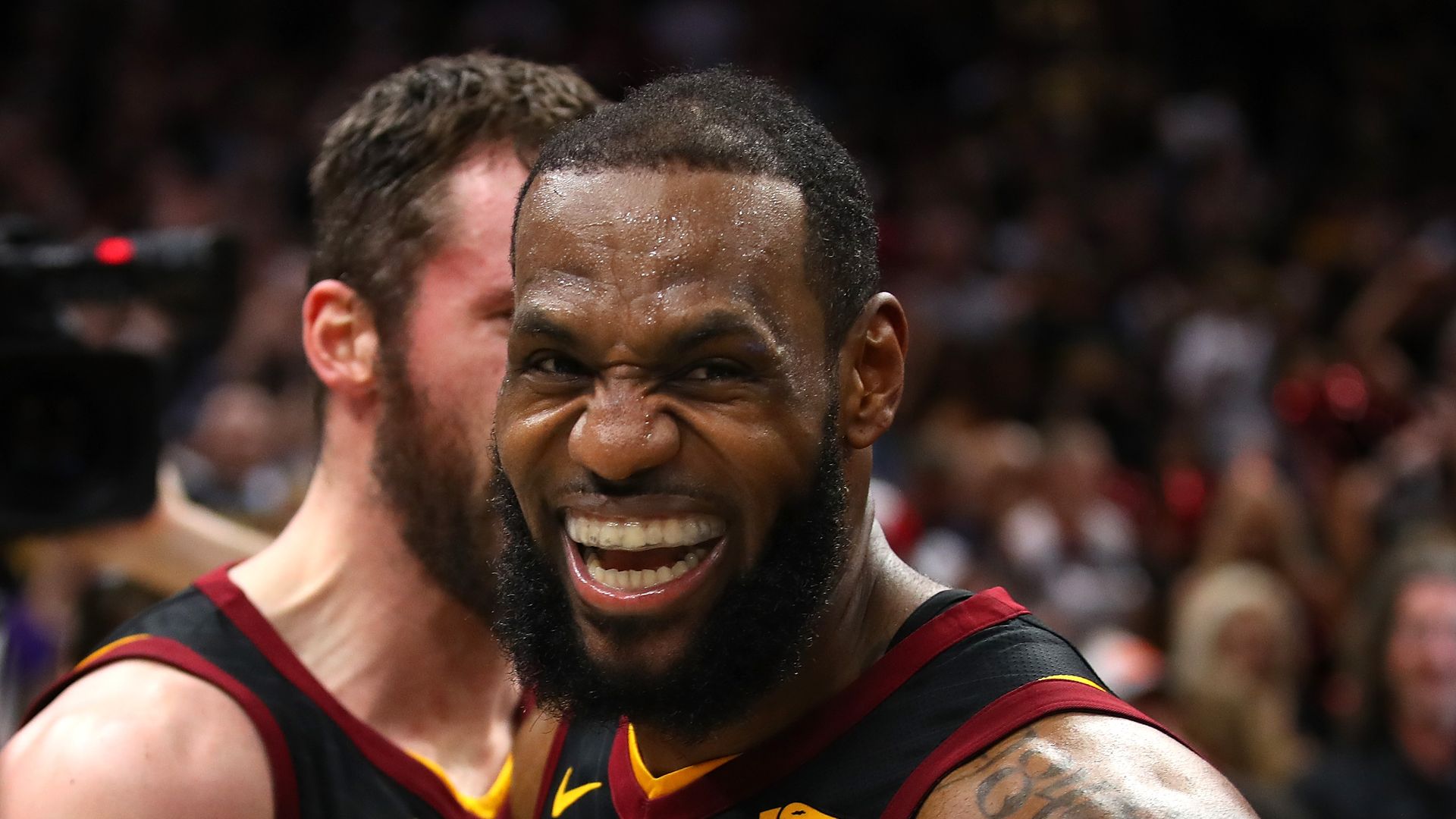 NBA superstar LeBron James will step into the final act of his career after signing a four-year, $154 million deal with the Los Angeles Lakers last night.
By the numbers: From a business sense, James continues to transcend his sport both on and off the court. By the time his new deal with the Lakers is complete, his career earnings from the NBA alone will top the $300 million mark — and his personal business ventures extend far beyond that.
James will earn $387 million from his NBA deals by 2022, per Sportrac.
James will join retired players Kevin Garnett and Kobe Bryant as the only players to eclipse $300 million in NBA career earnings.
He'll make $41 million in 2021. However, he still won't be the highest-paid NBA player. Four other players, including Golden State Warriors star Stephen Curry, will make at least $43 million that season.
Yet James is worth more to the league as a one-man business than any other active player.
An NBA ownership group recently ran an analysis that showed signing James could generate approximately $65 million in revenue for a team per year, reports ESPN's Ian Begley.
Forbes gave the Lakers, one of the most storied franchises in all of professional sports, a value of $3.3 billion in February — even before James signed.
And he's not content with his athletic earnings. James told GQ earlier this year that he hopes to become a billionaire with his entertainment career, endorsements, and other business activities.
James ranked 39th on Forbes' list of the 40 most valuable entrepreneurs under 40 with $276 million in endorsements in 2016. Since then, he's racked up at least another $170 million.
What they're saying: That GQ profile has this quote from James' "friend of six years," billionaire Warren Buffett: "The thing is, he hasn't changed. He's a solid guy. Fame has not gone to his head. You have to give him credit. I would have been drunk with power. It says a lot about how his mind works."
Go deeper