How Trump's tariffs and WTO threats fuel China's Belt and Road Initiative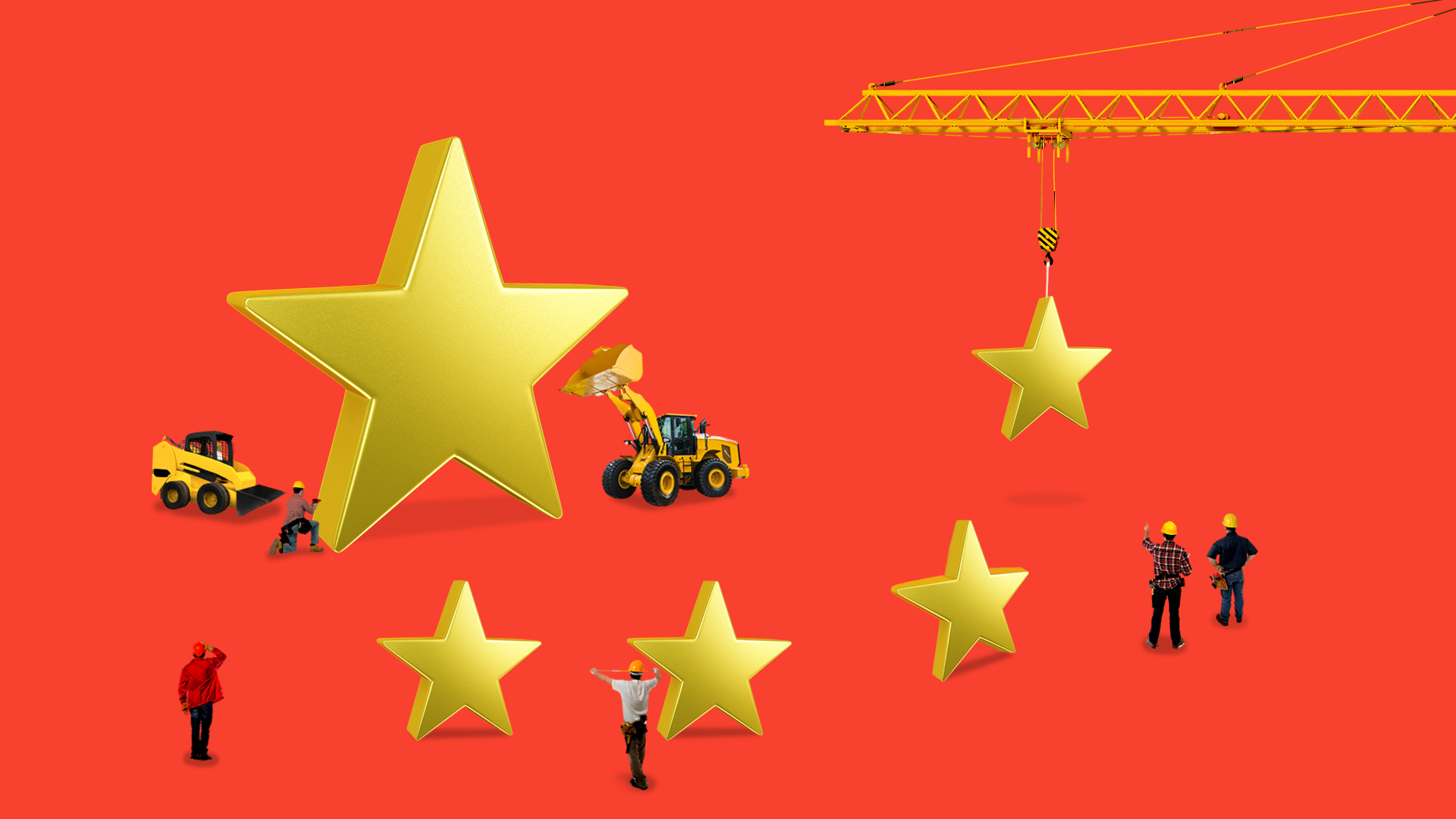 Chinese President Xi Jinping's Belt and Road Initiative (BRI) — his vision for putting Beijing at the center of the global economy through $1 trillion in new infrastructure, trade deals and other connections — has encountered trouble in recent months, creating a backlash among both participating and prospective countries.
Yes, but: Just when the BRI is struggling, U.S. trade policy, especially President Trump's tariffs and reported threats to withdraw from the World Trade Organization (WTO), might unwittingly give it a boost.
Rising tariffs could shift supply chains, pushing China and BRI countries closer together. On Thursday, for example, China is expected to impose an additional 25% import tax on more than 500 U.S. goods, including soybeans. Naturally, Beijing will look to substitute some U.S. imports with goods from elsewhere. A loss for American farmers could be a boon for Kazakhstan and other countries that have been deepening their transportation ties with China through the BRI.
But China is not only using the BRI to build roads, railway and other "hard" infrastructure. Increasingly, it is also promoting "soft" infrastructure, including trade and investment rules that reflect its own interests. The United States has won 85% of the cases it has brought at the WTO, significantly higher than China's 66% record. Unsatisfied with the status quo, China is setting up two courts at home to settle cross-border disputes along the BRI. Talk of withdrawing from the WTO gives Beijing's hollow substitutes unwarranted opportunity.
What's next: Despite official claims of openness and transparency, projects under the BRI favor Chinese firms and are less open to local and foreign participation. These flaws should be highlighted and challenged, but the further the U.S. strays from the rules-based trading system it helped create, the more difficult it becomes to expose the gap between China's rhetoric and reality.
Jonathan Hillman is director of the Reconnecting Asia Project at the Center for Strategic and International Studies.
Go deeper: CSIS's interactive map of more than 2,700 infrastructure projects reshaping Asia
Go deeper