Atlantic Media sells Quartz to Japan's Uzabase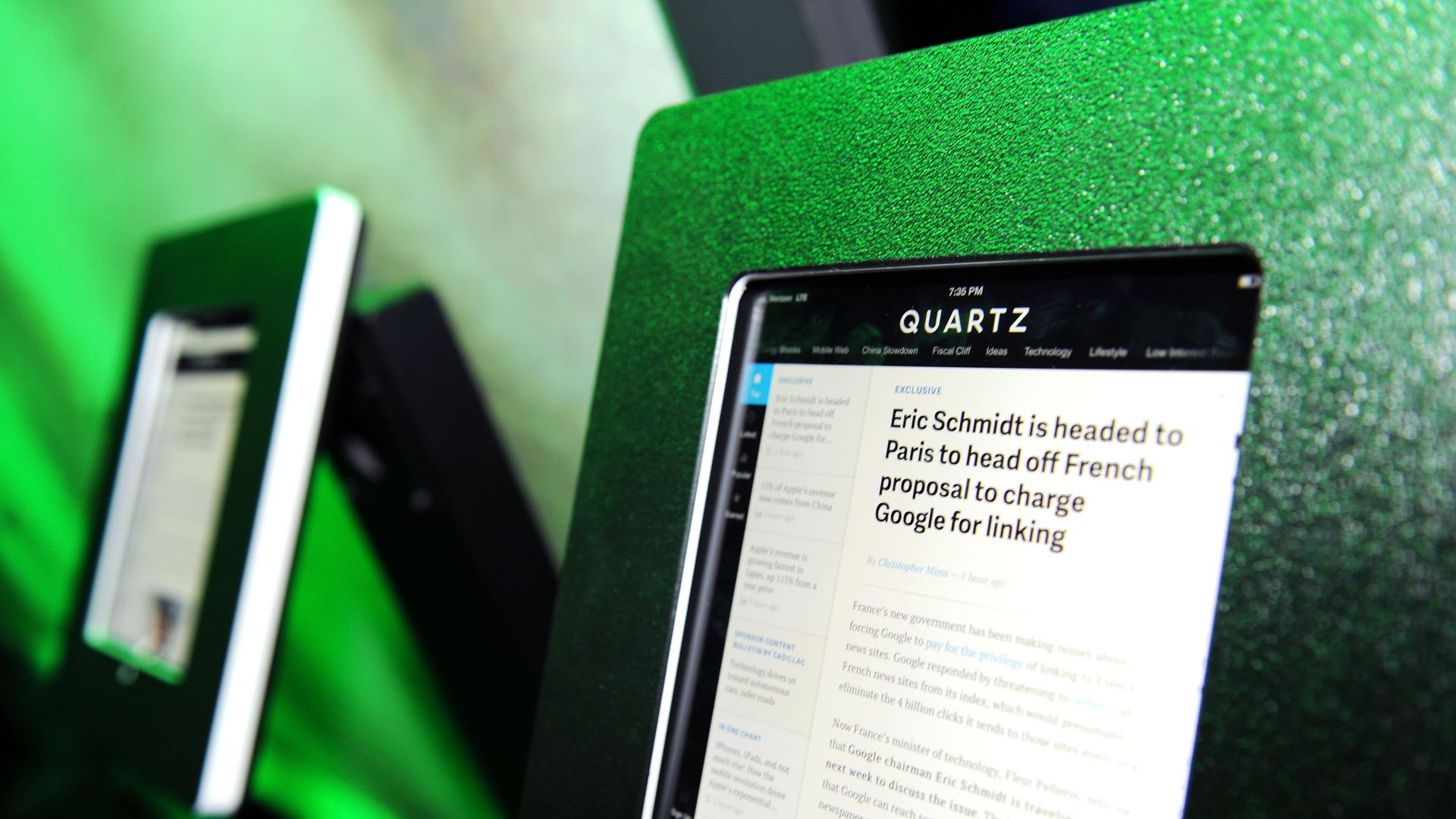 The Atlantic magazine's parent company is selling Quartz, an online news outlet, to a Japanese business data and news company for between $75 million and $110 million, depending on its financial performance.
Why it matters: Despite reportedly turning a profit in 2016, it's notable that the outlet will focus on creating paid products to generate revenue from readers. "Digital publishing companies with multiple revenue streams are likelier to succeed over the long haul," Quartz publisher Jay Lauf told the Wall Street Journal.
Go deeper