Anti-corruption campaign propels leftist AMLO to Mexico's presidency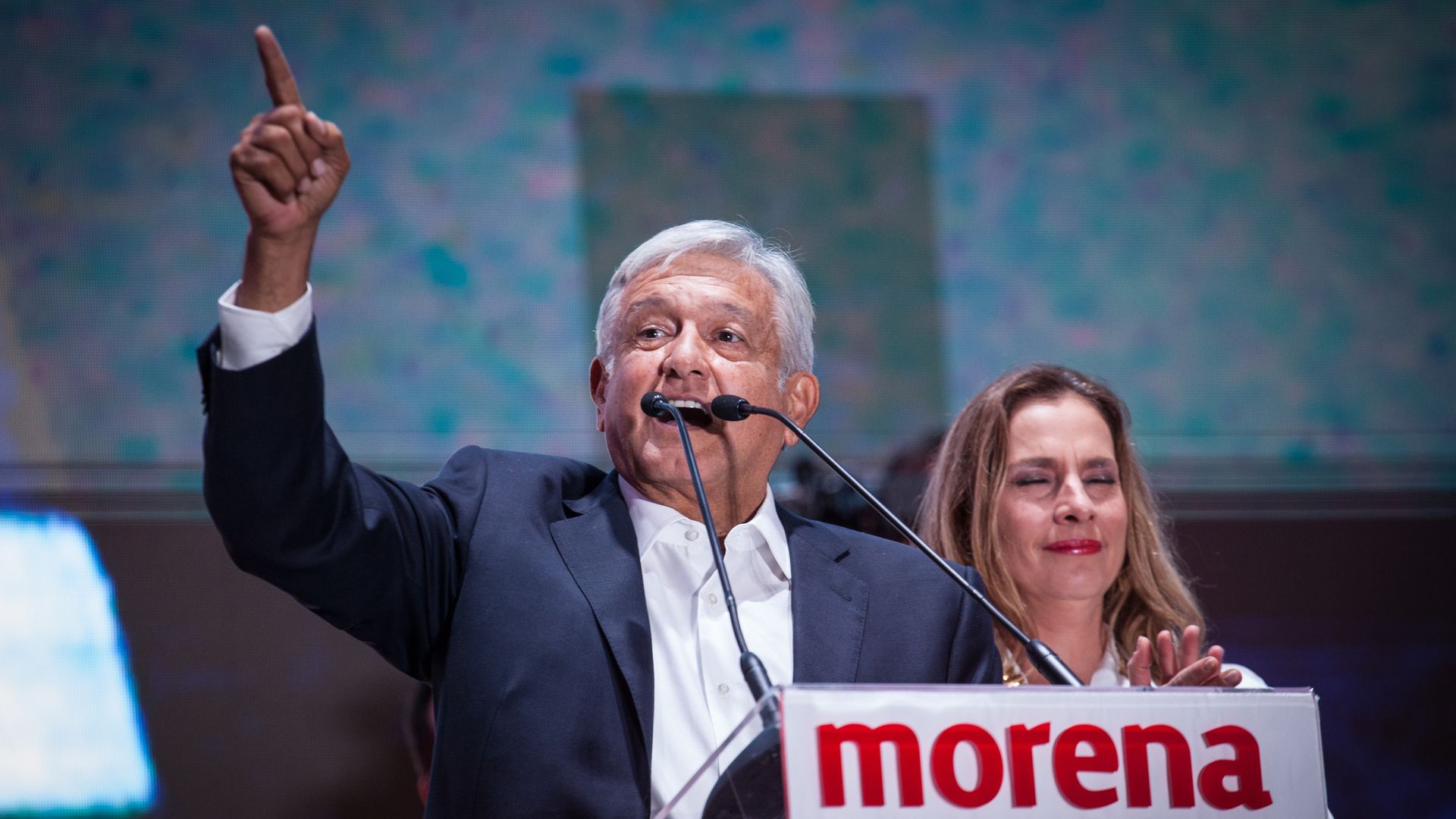 In a historic election on Sunday, leftist Andrés Manuel López Obrador (AMLO) challenged and defeated the incumbent Institutional Revolutionary Party (PRI) for the Mexican presidency.
Why it matters: Campaigning against systemic corruption and violence, the former Mexico City mayor and third-time candidate will be Mexico's first leftist president in decades.
After commanding a 30-point electoral margin, AMLO will assume power in December and will govern until 2024 (re-election is not allowed under Mexican federal law). AMLO's "Together We Will Make History" coalition beat runner-up Ricardo Anaya, representing the center-right "Mexico Forward" coalition, and the incumbent PRI party candidate, José Antonio Meade, standing for the centrist "All for Mexico" coalition.
In addition to the highly contested presidential seat, Mexicans cast their ballot for more than 3,400 posts, among them 500 Congressional positions, 128 Senate seats and nine state governorships — including for Mexico City, won by AMLO ally Claudia Sheinbaum.
What's next: AMLO has vowed to uphold NAFTA but to revisit the energy and educational reforms approved under the outgoing administration. Addressing the crowds gathered in downtown Mexico City after the first exit polls announced his victory, AMLO also promised to respect the Central Bank's autonomy and to double pensions for elders, a proposal he repeated along the campaign trail.
Victoria Gaytan is a U.S.–Latin American relations specialist and program manager for Global Americans.
Go deeper