Andrés Manuel López Obrador wins Mexican presidency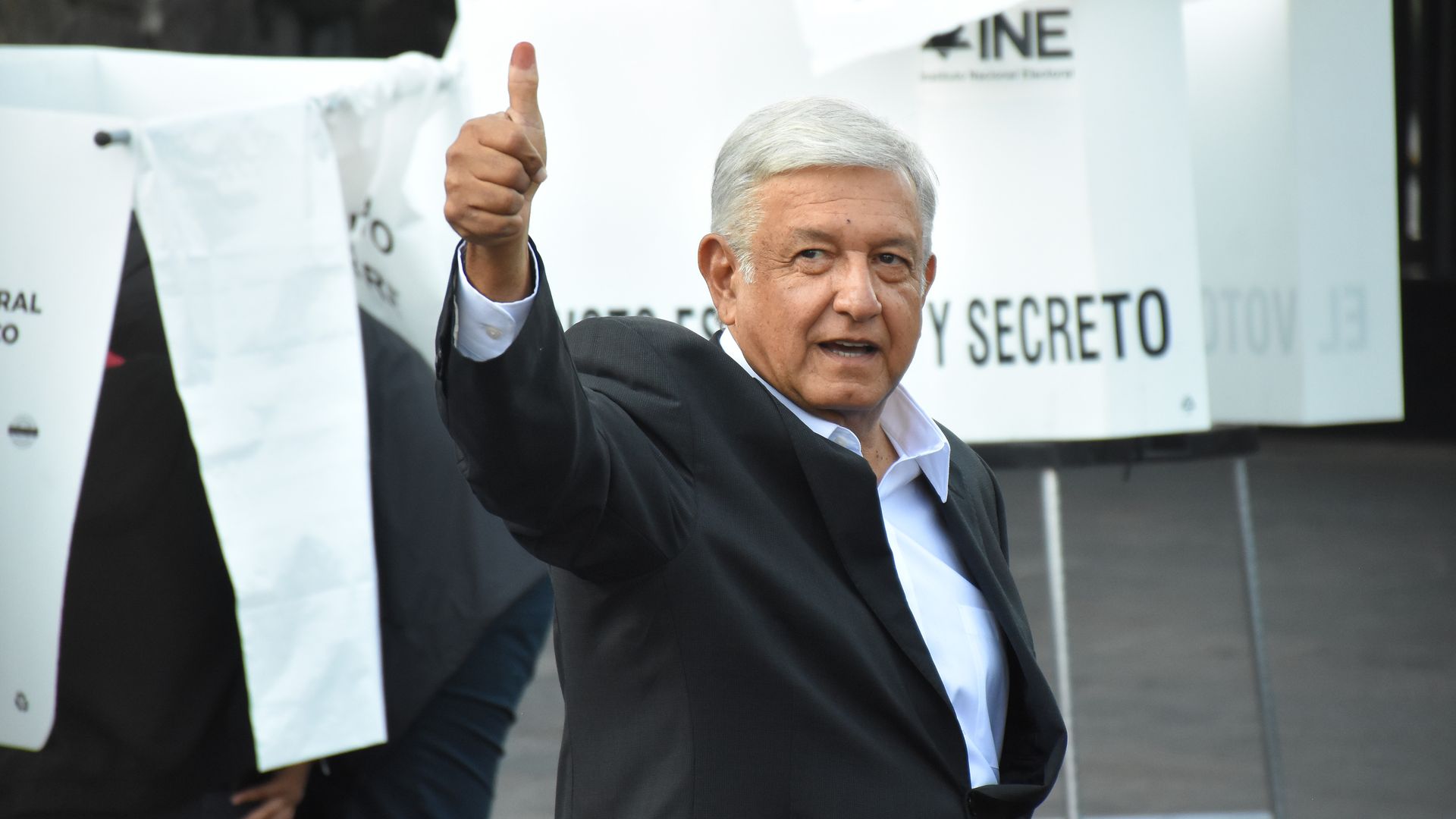 Mexico City's former head of government and standard-bearer of the Mexican left Andrés Manuel López Obrador has won a sweeping victory — as expected — in the race to become Mexico's new president, per The New York Times.
Why it matters: Often described as a populist with an intense focus on the welfare of the poor, AMLO, as he is commonly known, ran on a platform of social welfare and non-interventionism, spooking business leaders. As Axios' David Lawler wrote last month, he "has played the roles both of rabble-rousing revolutionary and common sense pragmatist — it's not always clear which version Mexico is about to elect."
Go deeper