Canada slaps retaliatory tariffs on U.S. goods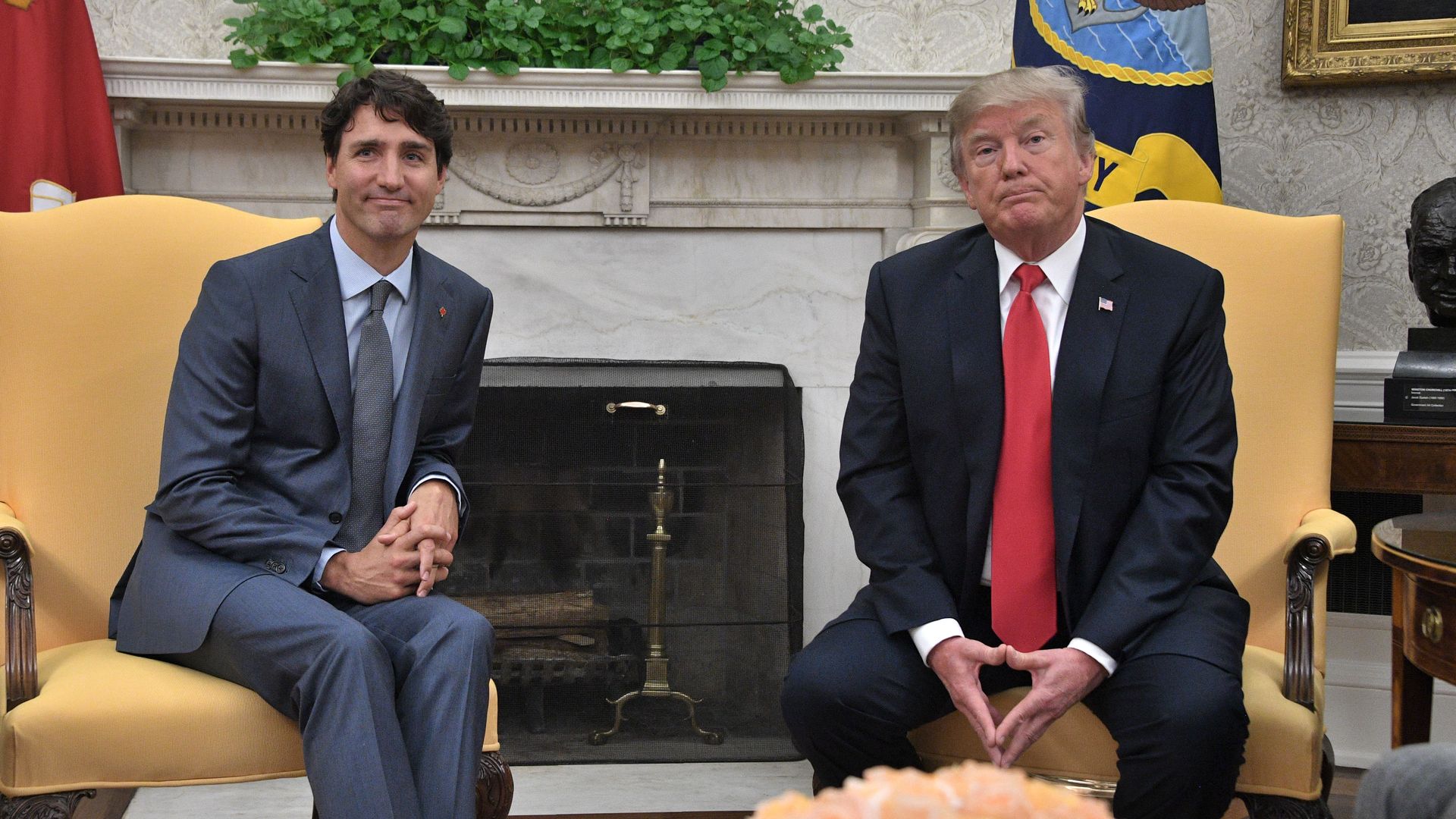 Canada imposed retaliatory tariffs on $12.6 billion worth of U.S. goods on Sunday in response to President Trump's tariffs on imported steel and aluminum, per the AP.
The details: U.S. steel and iron will face a 25% tariff — equal to the Trump's administration's steel tariff. Other consumer goods, including foodstuffs like ketchup and pizza, have a 10% tariff. In a speech, Canadian Prime Minister Justin Trudeau told his citizens to "make their choices accordingly" when considering American-made products.
Go deeper