The big picture: How Corporate America is silencing the gun industry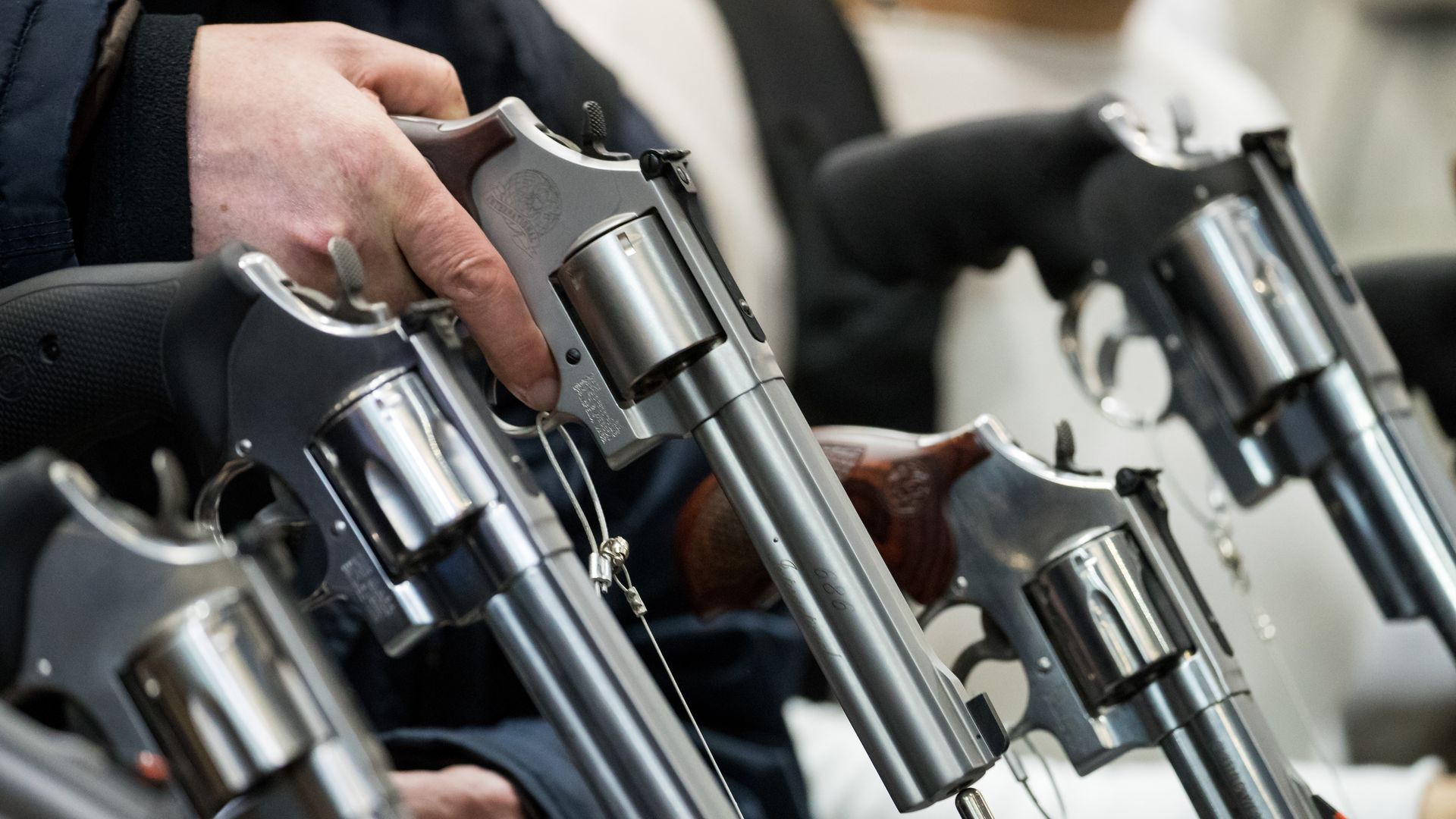 Banks, financial institutions and retail stores are all pushing back against the gun industry by taking steps to slow the sale of firearms and blocking the industry's financial options in response to the United States' continued problems with mass shootings.
The big picture: Second Amendment advocates fear that Corporate America's pushback against the gun industry could be a backdoor way — without legislation or a constitutional amendment — to roll back Americans' gun rights.
The state of play: Corporate entities are hesitant to support gun manufacturers and sellers as today's social media age of instant reactions increasingly demands that corporations take a stand on social issues.
Payment processing firms are limiting firearm transactions, per the Chicago Tribune.
Some financial institutions, including the Bank of America and Citigroup, have both restricted their business with gun manufacturers and buyers in recent months.
Walmart raised the age requirement to purchase firearms to 21 in February.
Dick's Sporting Goods also raised its minimum age to purchase firearms to 21 — and banned the sale of assault-style weapons.
The other side: Gun advocates are concerned that, even if the Second Amendment doesn't change, changing attitudes on firearms will eventually render the right to bear arms useless.
If you can't make guns, if you can't sell guns, the Second Amendment doesn't mean much.
— Michael Hammond, legal counsel for Gun Owners of America, to the
Chicago Tribune
Republican Sen. Mike Crapo (Idaho) wrote to Citigroup saying there should be concern "if banks like yours seek to replace legislators."
The effect: Gun manufacturers have been feeling the pressure. Remington, one of the nation's largest gun makers, has been in and out of bankruptcy over the last few months and struggled with its banks.
The bottom line: For major corporations, the fear of being the next company implicated in a mass shooting is a driving force.
Dick's Sporting Goods CEO Ed Stack told The New York Times after Parkland: "[I]t came to us that we could have been a part of this story ... We said, 'We don't want to be a part of this any longer."
Go deeper