Merkel's allies reject EU immigration deal, threatening her coalition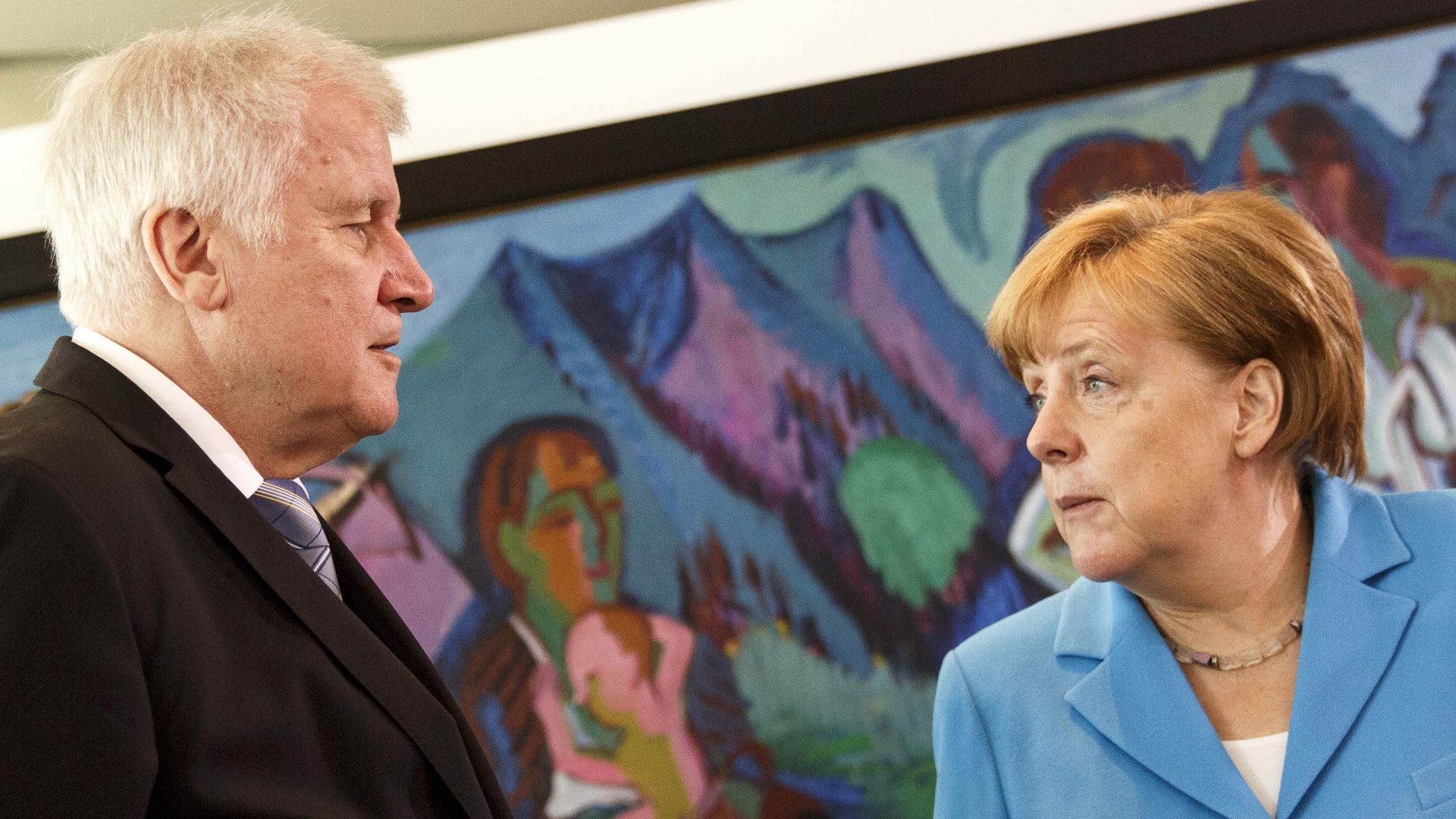 German Chancellor Angela Merkel's interior minister rejected a deal on Sunday that she had clinched just days earlier with other European Union leaders to curb the migration crisis, per the Wall Street Journal.
Why it matters: Merkel is seeking to end a standoff with Horst Seehofer, the chairman of the Christian Social Union, the sister party to her Christian Democratic Union. The CSU has taken a hardline stance on immigration, and the growing tension between both parties — which have a seven-decade alliance in government — has put Merkel's coalition government on the brink of collapse.
The backdrop: Some of the proposals under the agreement reached by the 28-nation bloc included setting up secured centers in Europe and North Africa to screen migrants to determine their eligibility and preventing migrants from relocating from one country to another.
Seehofer reportedly told senior party members at a closed-door gathering that the agreement is insufficient and would not slash immigration to Germany. Seehofer had called for migrants who have been registered as asylum seekers in other countries be turned away at Germany's border.
Go deeper: Europe's immigration showdown.
Go deeper