Son of U.S. envoy to China using political ties to elevate his business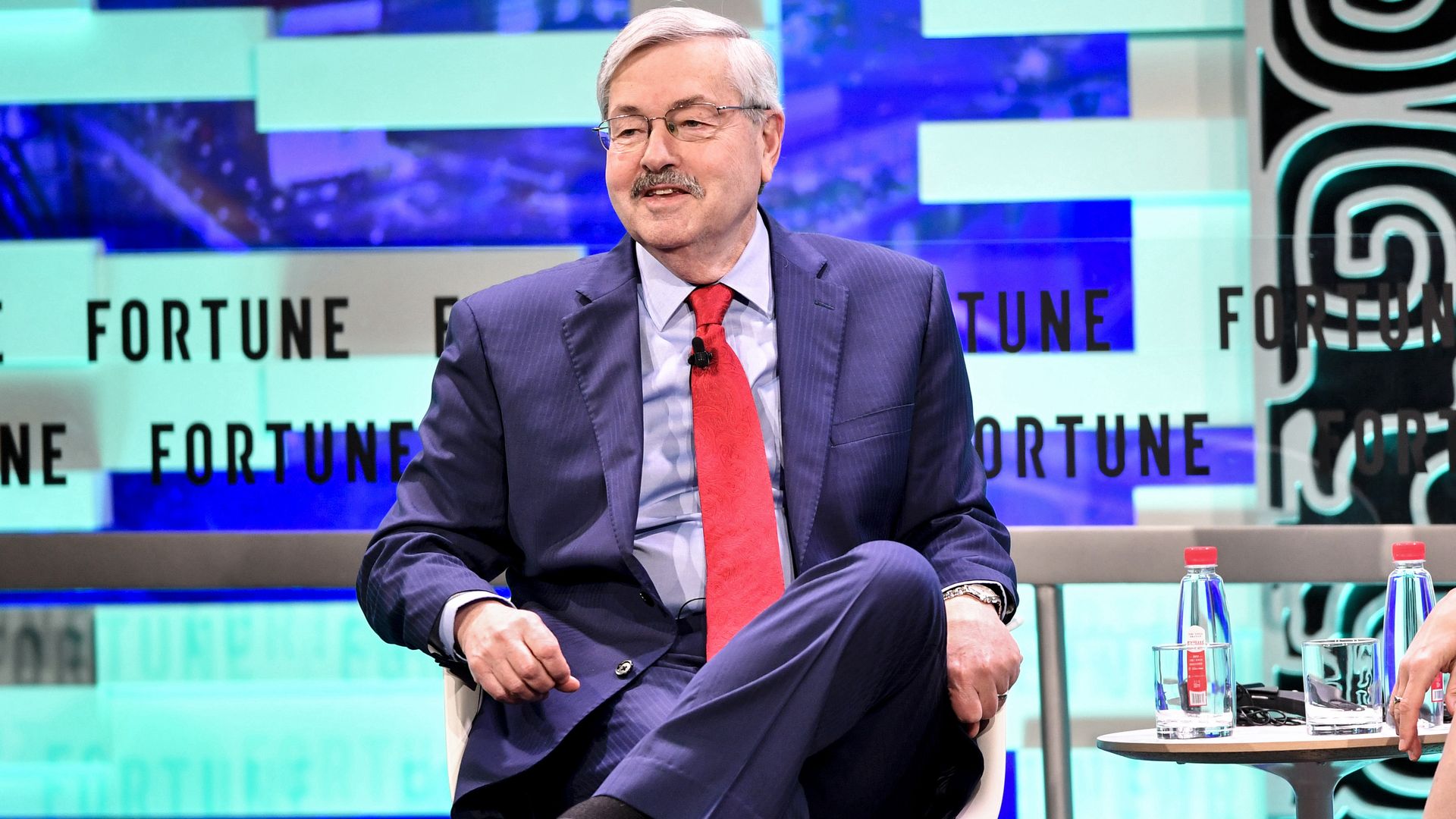 Eric Branstad, son of U.S. Ambassador to China, Terry Branstad, has used his connections to President Trump to improve his business ties in the country, the Wall Street Journal reports.
The big picture: The younger Branstad is a former Trump official, having worked as the U.S. Commerce Department's White House liaison until the beginning of this year. According to the Journal, this isn't technically outlawed by ethics rules, as former U.S. officials have done this before, but it does "raise the appearance of ethical conflicts."
Wheeling and dealing
Brandstad recently spoke in at an event in Shanghai called "How to React to (Potential) U.S.-China Trade War?"
His company, Mercury Public Affairs LLC, plans to open an office in China, and Branstad highlighted his "personal connection" with Trump during the seminar in order to improve his business in the country.
Branstad's partner at Mercury, Michael McKeon, told the WSJ: "He is well versed in the ethical obligations he has as a former member of the Trump administration and has been scrupulous in adhering to the high standards he sets for himself."
Go deeper