What we're reading: Inside an immigrant's dangerous journey to the U.S.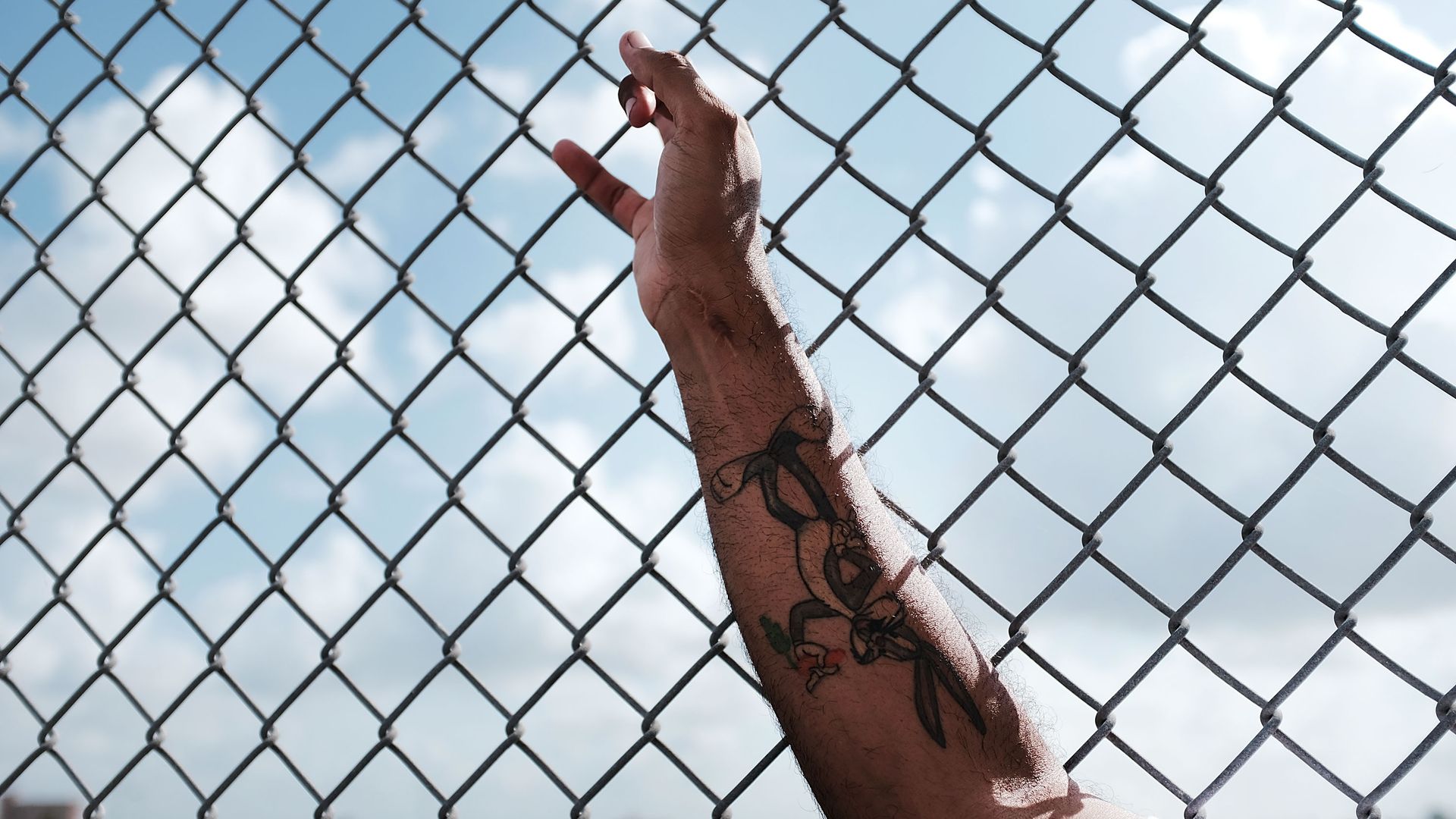 As President Trump cracks down on illegal immigration, families are "turning to increasingly sophisticated smuggling operations" to get themselves and relatives across the border, reports the New York Times' Nicholas Kulish, who documented one Salvadoran immigrant's 2,000-mile journey to America.
The big picture: For many people looking to cross into the United States, the journey is dangerous and expensive. But as Christopher Cruz, who recently made the trek from El Salvador, told Kulish: "They can build as many walls as they want ... but a people's need and desire for a better life is stronger."
Inside Cruz's journey
Cruz, a 22-year-old who worked as a coffee picker, a street cleaner for the local government, and a bartender for a time, decided to seek asylum in the U.S. after being aggressively targeted by gangs, who learned he was receiving support from an uncle who immigrated to the U.S. and now has legal status.
Police were also targeting gang-age men, Cruz told Kulish, harassing and beating them. "That is the reality of El Salvador. You are scared of both, the gangs and the police," said Cruz.
Over the course of his journey, Cruz made 6 different payments to smugglers from San Salvador to Houston, Texas, ranging from $450 to $6,500.
The money went toward funds for food, bribes for the smugglers, and bribes for when he ran into police.
At one point, Cruz's family had to send him additional money for medicine because he began experiencing coughing fits while waiting at a house in Matamoros, and his smugglers were concerned he'd give up their position while crossing the border.
After several days of travel, waiting in stash houses for smugglers, and swimming across the Rio Grande (after a few failed attempts), Cruz finally arrived with his family — more than $12,000 in debt.
By the numbers
Homeland Security Secretary Kirstjen Nielsen said in May that migrants pay $500 million a year to smugglers that create violence and instability in the region.
The DHS reports that migrants are paying up to $9,200 for "clandestine passage" across the border, per Kulish.
since 2001, the number of U.S. Border Patrol agents has increased from roughly 9,000 to around 20,000.
$1.375 billion in government spending is being allocated "for more than 90 miles of physical barriers along the border with Mexico."
Go deeper