Between the lines: China and Trump are in a different place on the WTO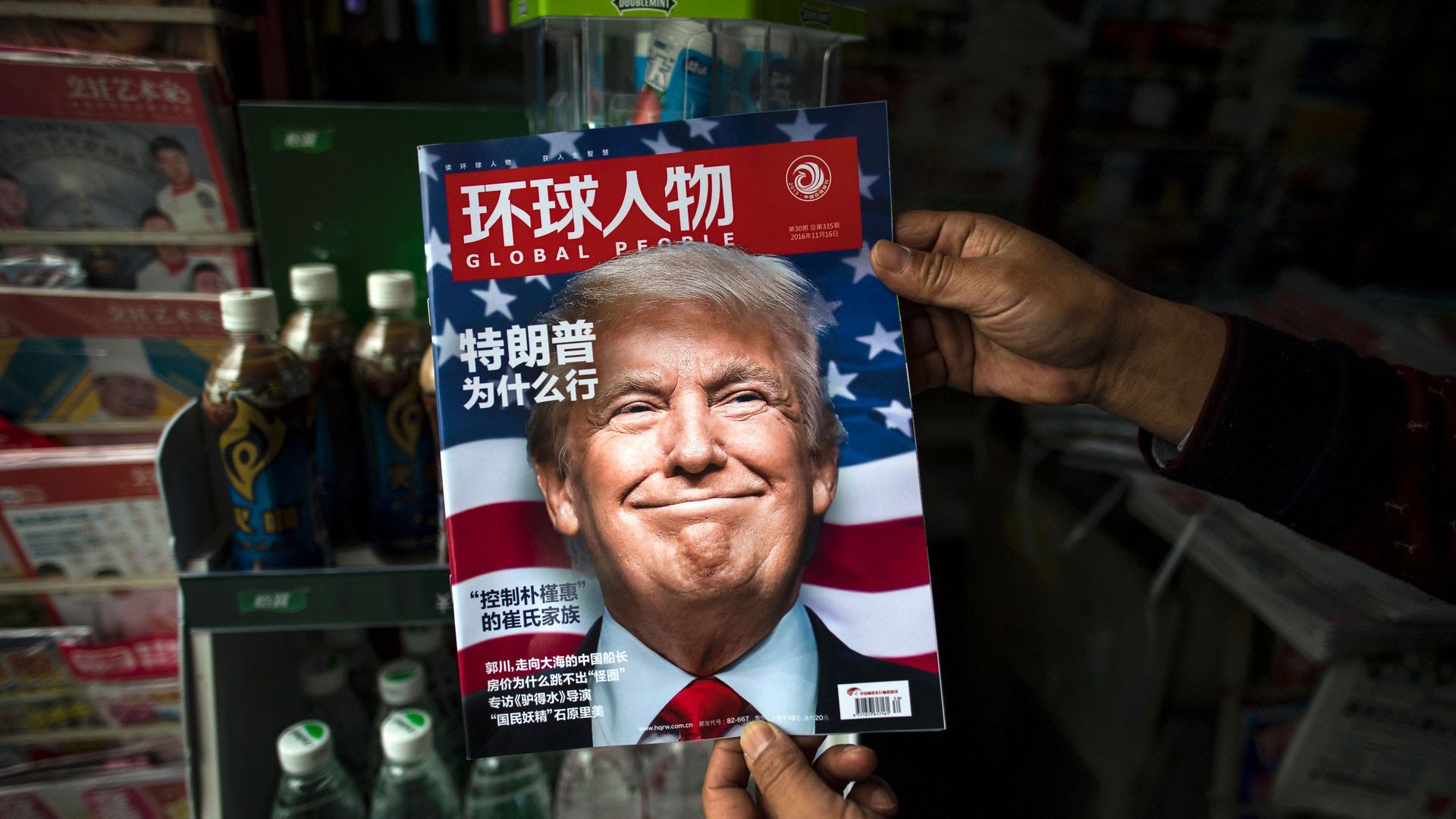 President Trump has repeatedly told top White House officials that he wants to withdraw the United States from the World Trade Organization, Axios' Jonathan Swan reported earlier today.
My thought bubble: China has benefited enormously from its accession to the WTO and it does not want global trading disrupted by anyone else. It also sees massive propaganda value in portraying itself as a responsible actor in contrast to the U.S. under President Trump, and it is finding many supporters among nations that in a different time would be on the U.S.' side.
Between the lines: China on Thursday released a white paper "China and the World Trade Organization". As the foreword of the white paper explains:
"Since its accession to the WTO, China has been a strong advocate for free trade. China has comprehensively fulfilled its commitments to the WTO, substantially opened its market to the world, and delivered mutually beneficial and win-win outcomes on a wider scale. Through these efforts, China has lived up to its responsibility as a major countryThe Chinese government is publishing this white paper to give a full account of China's fulfillment of its WTO commitments, to explain China's principles, stances, policies, and propositions regarding the multilateral trading system, and to describe China's vision and actions in advancing higher-level reform and opening-up."
Go deeper:
Read Axios' full report on Trump wanting to exit the WTO.
The EU agreed this week to work to shore up the global trading systems.
China announced Thursday the reduction of official curbs on foreign investment in a number of sectors.
Go deeper