Trump says he's "not talking about pulling out" of WTO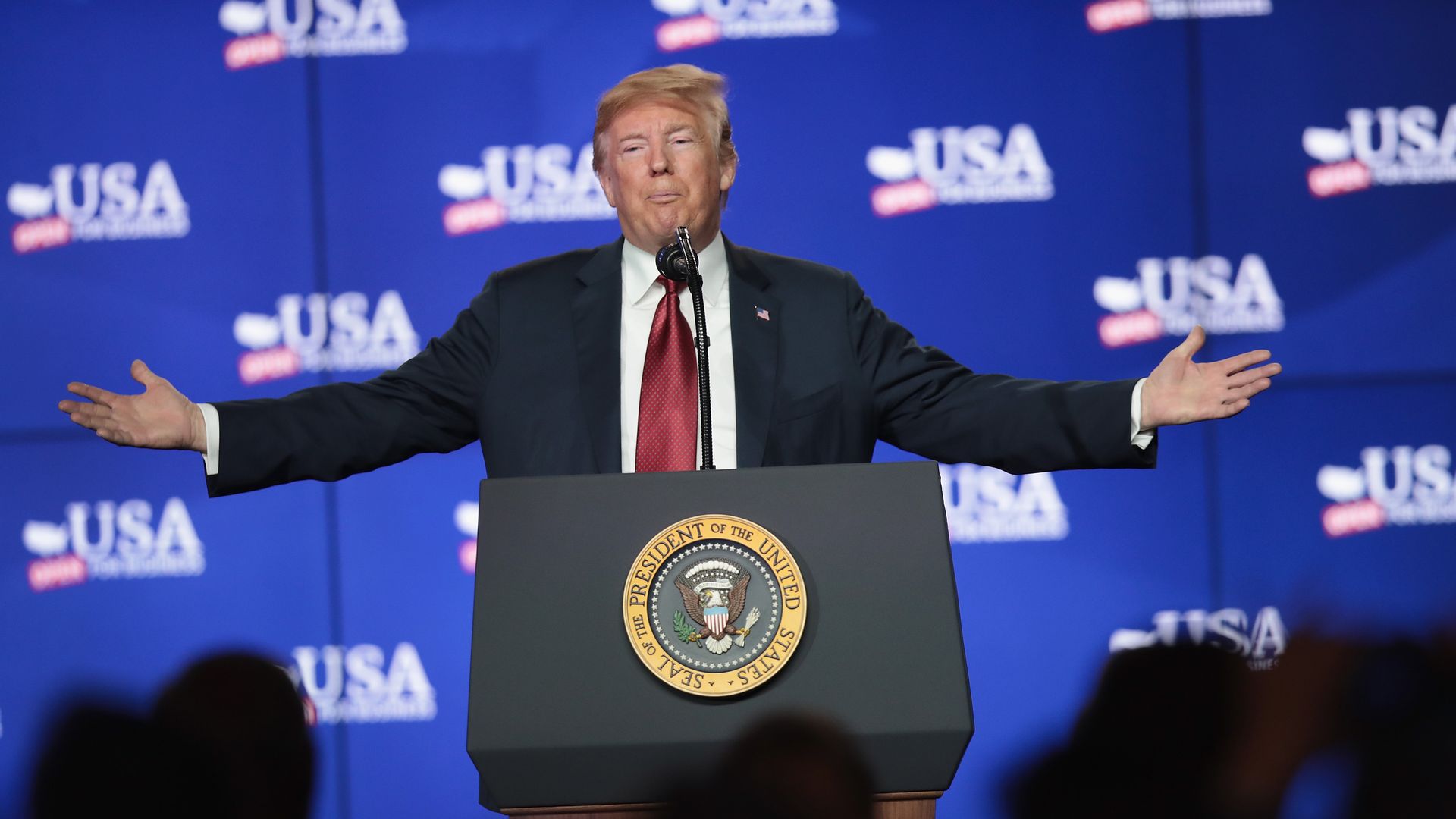 President Trump said on Friday afternoon that he's "not talking about pulling out" of the World Trade Organization, per pool reports.
"We've been treated very badly by the WTO... it's a very, very unfair situation. When you look at the WTO, that's where China emerged, when they joined the WTO. We have been treated very badly. We have lost many, many cases over the years... we've had minority judges.. we've had a minority position in judges. WTO has to start treating the United States fairly because they have not treated us fairly."
The big picture: Axios' Jonathan Swan reported earlier on Friday that Trump has repeatedly told top White House officials that he'd like to withdraw from the WTO, although there has not yet been moves to do so and it's unlikely there will be because the "move seems too extreme, even for Trump."
Go deeper