Several states ready to outlaw abortion if Roe v. Wade overturned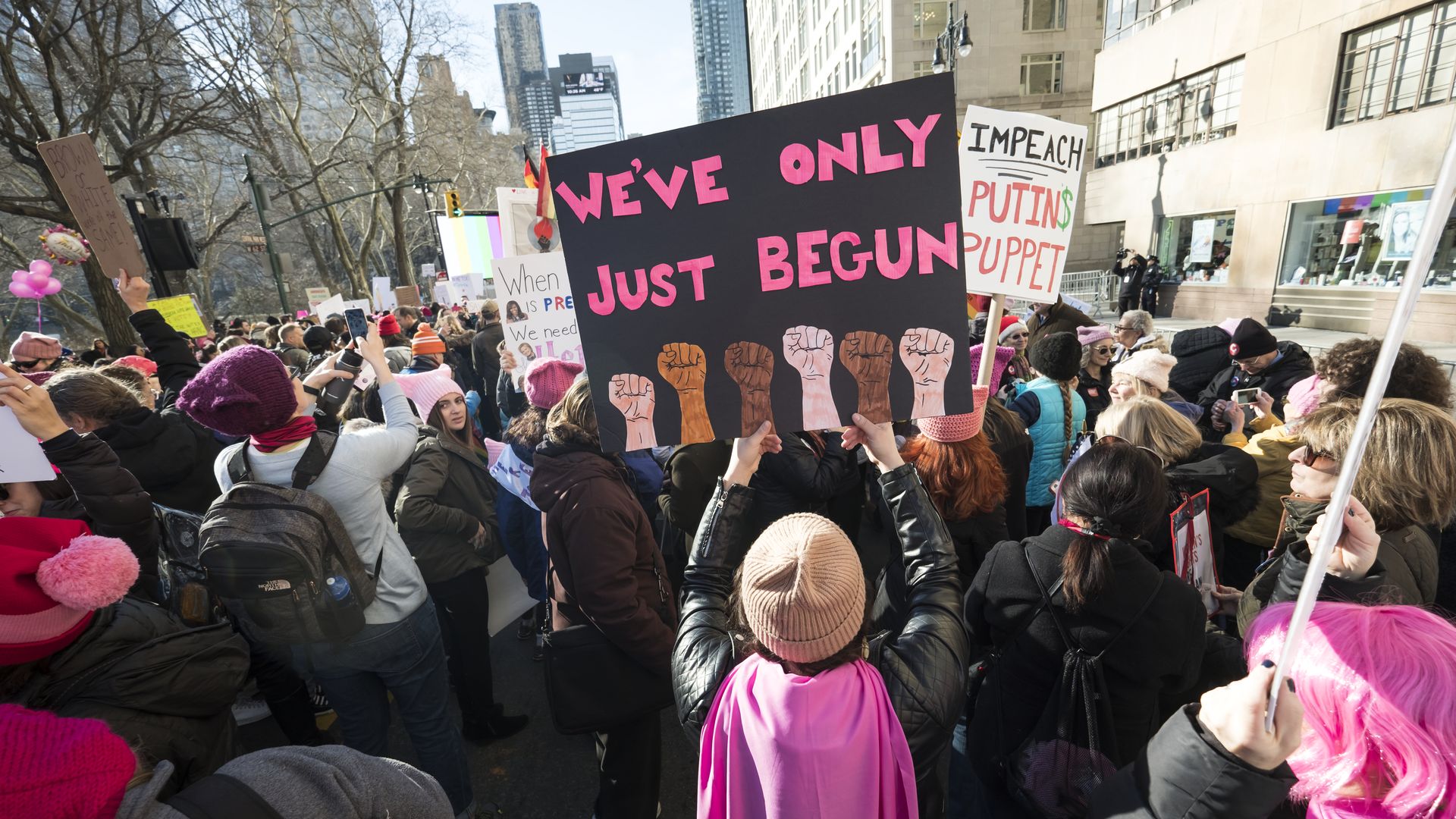 President Trump vocalized during his 2016 campaign that, if elected, he would appoint judges that would put an end to the historic abortion ruling Roe vs. Wade. And now, with the announcement of Justice Anthony Kennedy's retirement, Trump has his chance.
The big picture: The future of nationwide abortion rights is uncertain. While a new Kaiser Family Foundation survey found that 67% of voters don't want Roe overturned "[a]s many as 17 states are poised to effectively ban abortion" if that were to happen, reports the Los Angeles Times' Evan Halper.
The bottom line: "Four states — Louisiana, Mississippi and North and South Dakota — have laws designed to ban abortion if Roe is overturned. And seven — Arkansas, Kansas, Kentucky, Louisiana, Missouri, Ohio and North Dakota — have laws that express the intention to limit abortion as much as the Supreme Court allows."
What to watch: If Trump stays true to his word and appoints a pro-life judge to succeed Justice Kennedy, the issue of abortion would be catapulted to the forefront of state political campaigns. Patrick Egan, a political scientist at New York University, told Halper, "The extent to which states prohibit or make it more difficult to access legal abortion could become the battleground in the politics of many states for decades to come."
Go deeper