The big picture: U.S. industries feel the heat of Trump's trade wars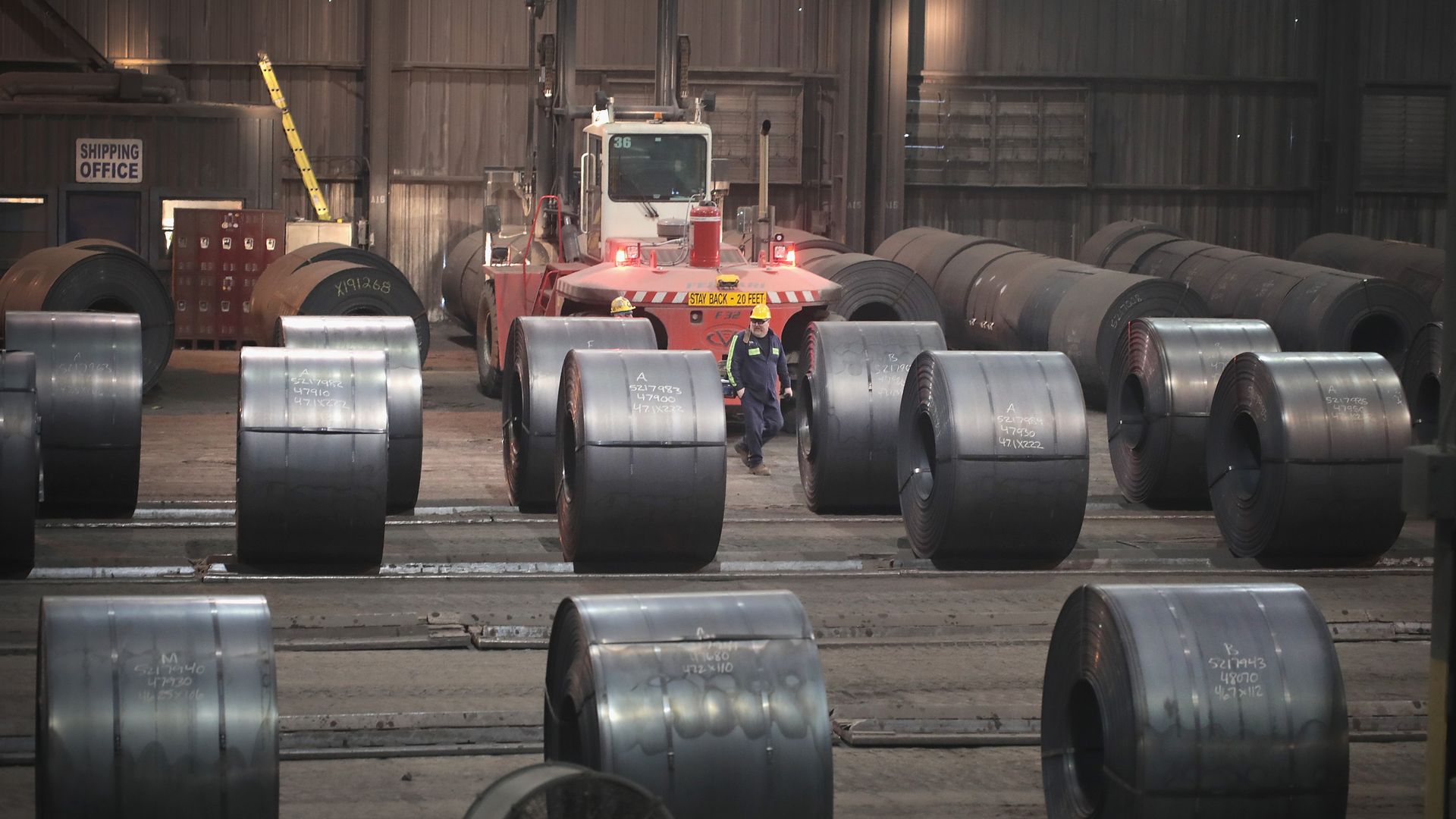 About 21,000 companies in the United States have filed for tariff exclusions claiming Trump's trade war has caused layoffs and makes them at risk of folding completely, per CNN Money.
Why it matters: The initial purpose for Trump's tariffs was to level the trade playing field with other countries, but American companies are also sharing the brunt of the measures and several are worried they won't be able to survive them.
Be smart: 21,000 petitions have flooded the U.S. Commerce Department asking to continue importing metals on a duty-free basis. However, only metal products that are unavailable from U.S. producers are eligible for the waivers, reports the Washington Post.
The impact
Go deeper:
Go deeper