Trump's short list for potential John Kelly replacements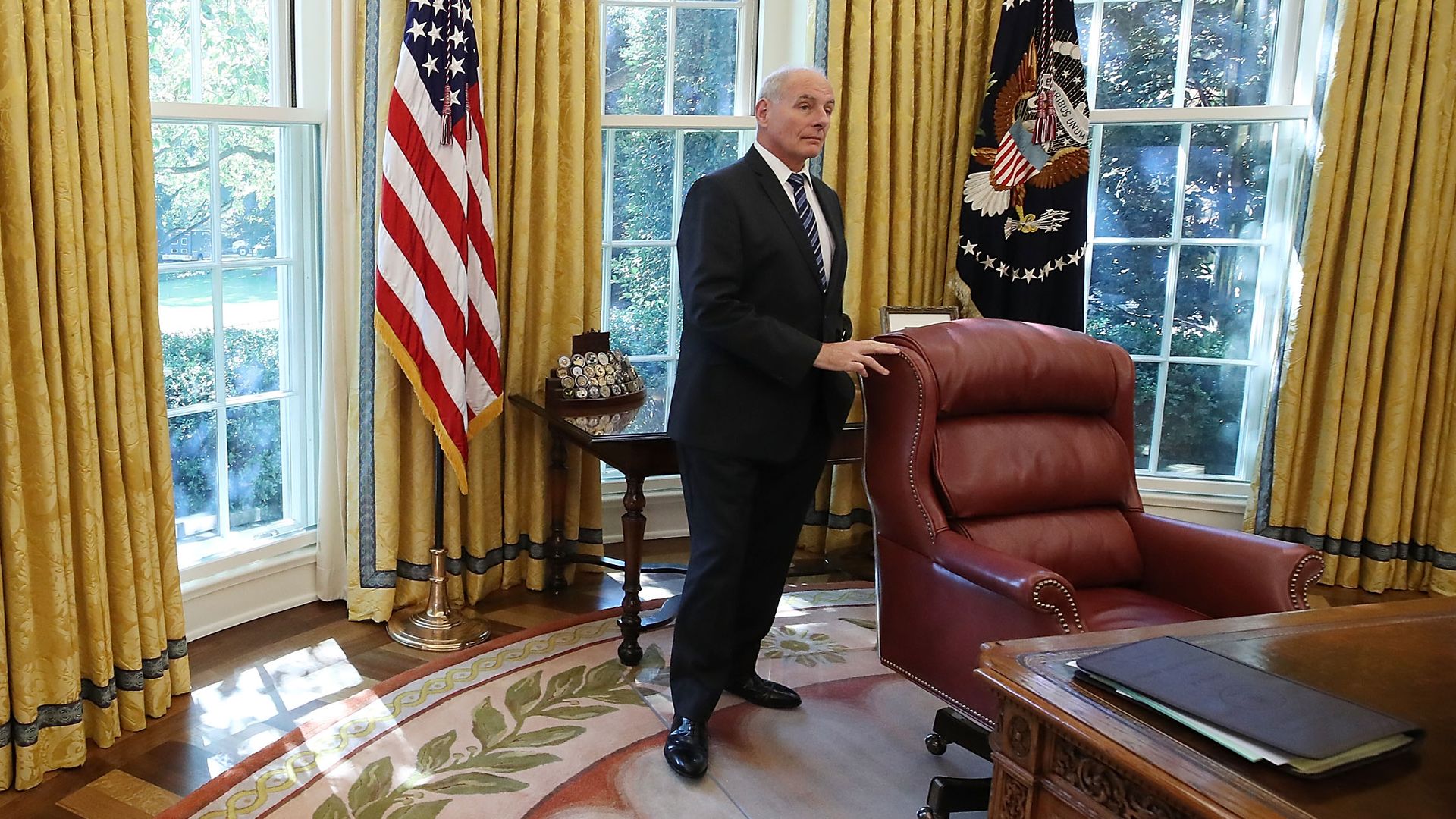 President Trump is consulting with advisers about replacing Chief of Staff John Kelly, the WSJ's Rebecca Ballhaus and Peter Nicholas first reported.
What we're hearing: Sources with direct knowledge of the situation have confirmed to me what the Wall Street Journal first reported — that Trump has told people he's interested in Vice President Mike Pence's chief of staff, Nick Ayers, or Budget Director Mick Mulvaney, to replace Kelly.
The backdrop: The pressure to remove chief of staff John Kelly has been building for months, and the chief's relationship with Trump and many others in the building has been strained. Several people who currently work in the administration have lobbied the president to get rid of Kelly. And many more of Trump's interlocutors outside the White House have lobbied him to get rid of Kelly, too.
Be smart: Nobody has provided me with any evidence that either Ayers or Mulvaney have personally lobbied for the job, or even especially desire the job. Other influential people have pitched them to Trump, though.
A source who's discussed the matter with Trump recently told me he thinks Trump is ready to move, but the president also signaled as much back to senior aides earlier in the year. It's very hard to report anything about staff replacements with anything approaching 100 percent confidence. 
He senses that Kelly's ready to depart."
— A source close to Trump
Go deeper